Details on our 2015 workshop are still under development but we do have confirmations from a few of the faculty including: Paul Asbell, Sunpie Barnes,
Michael Jerome Browne, Andy Cohen, Daryl Davis, Rich DelGrosso, Pat Donohue, Tom Feldmann, Mary Flower, Samuel James, Steve James, Micah Kesselring, John Miller, Dean Mueller, Lauren Sheehan, Cyd Smith, Alice Stuart, Valerie Turner, Lightnin' Wells, Phil Wiggins.
Check back in as we confirm the remaining faculty.
—
Here is who we had in 2014…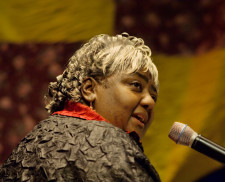 ETHEL CAFFIE-AUSTIN
Dr. Ethel Caffie-Austin of Dunbar, West Virginia's "First Lady of Gospel Music" grew up in a home steeped in African-American heritage and culture. Her father, David, was the son of a first generation slave and he planted the roots of the old songs and old ways of the Alabama indentured slave culture in Ethel as he shared his father's experiences and his own.
Ethel's musical talent was nurtured by her parents. She began playing piano at the age of six, started accompanying church services at nine and directed her first choir at age 11. Throughout her life, she has carried on a rich tradition of African-American gospel singing, piano playing and worship.
She has taken her music and ministry into prisons, schools and government projects, and has performed at festivals across the country and in Africa and Europe.
TERRY HARMONICA BEAN
Terry Harmonica Bean is one of Mississippi's hidden treasures: a contemporary hill country bluesman, lifelong resident of Pontotoc, who has created his own distinctive version of the harp-blowing, guitar-grooving one-man band.
Bean came up in a blues world filled with country jukes and late house parties. "I always did love the sound of the blues," he says. "Ever since I was a little bitty boy that's the music I head. My daddy used to play with B.B. King, but he had to stay at home and couldn't go on the road." One of 24 kids, Bean is the only one still playing blues. "I just like to play, I can't let the blues die, I don't want to let it go."
As a harmonica-playing guitarist who sings, he's a triple treat determined to hang on.
MARK BROOKS
Mark Brooks is one of New Orleans premiere bassist. He is noted for his versatility vocally as well as instrumentally. Mark is a protégée of the late great Jazz Master, Alvin Batiste along with several of his close friends, Branford Marsalis, Donald Harrison and Henry Butler. Mark has toured and played with an array of artist ranging from Jazz, Blues, R&B, to Gospel, such as, Dr. John, The Neville Brothers, Henry Butler, Charles and Aaron Neville, Lou Rawls, The Preservation Hall Jazz Band and Fats Domino Band.
Mark has to his credit numerous recordings and appearances on local and national television shows, but his most highlighted musical moments were the opportunities to appear on screen and sound track of Clint Eastwood Film the Bridges of Madison County, The Regis and Kathy Lee show and his appearance in the movie Ray Charles life story "Ray".  Mark has also to his credits  two episodes in the HBO Special "Treme" and the trailer and several episodes in the TNT special "Memphis Beats" , the movie "Bolden", the PBS special "River of Songs" and recently an episode in "The American Horror Story".  Mark exemplifies both team and leadership skills which keep him in popular demand.  You can be sure there are more exciting musical credits to come.  Mark also proudly uses and endorses GHS Bass Strings, Fender Instruments, and David Eden's Line of Bass Amplifiers for all his professional endeavors.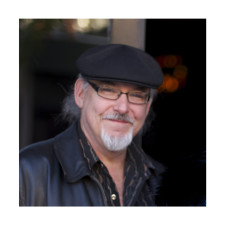 CHRISTOPHER BURNS
Christopher Burns is a seasoned, consummate pianist/organist, who has spent his long career exploring and mastering the many varied styles and nuances of both early traditional, and contemporary Blues and R&B. His authentic, soulful, straightforward delivery on piano, organ, and all keyboards, has earned him the respect of Blues artists everywhere, and he is much sought after for both recording and touring. When he is not touring nationally and internationally, he resides in Oakland, California, where he composes, produces and teaches.
Chris has played and recorded with with Blues legends such as Albert Collins, Little Milton, JohnnyTaylor, Frankie Lee, Ernie Johnson, and Freddie Hughes. In recent years, he has recorded and toured extensively with Maria Muldaur (he is also her musical director), Joe Louis Walker, Craig Horton, and Mark Hummel, as well as producing the critically acclaimed debut album for The California Honeydrops, and three albums for legendary R&B/soul singer, Freddie Hughes.
BILL CARTER
Bill Carter has been a pillar of the Austin music scene for nearly three decades, along with his wife and songwriting partner Ellsworth.
Over 200 artists have recorded the songwriting genius of this Texas troubadour, including Stevie Ray Vaughan, The Fabulous Thunderbirds, Robert Palmer, The Counting Crows, Storyville, Omar and The Howlers, The Brian Setzer Orchestra, Ruth Brown, John Anderson, and Waylon Jennings.
Bill will be onsite for a participant-only lecture on Wednesday night.
RICH DELGROSSO
Rich DelGrosso is widely regarded as the leading exponent of mandolin blues. For over thirty years DelGrosso has written articles for Blues Revue, Living Blues, Mandolin Magazine, Frets, and Sing Out!, and has published mandolin and guitar instruction books on for Hal Leonard Pub.
Rich has presented workshops across the Americas and Europe, earning him a Keeping the Blues Alive Award from the Blues Foundation in Memphis.
WENDY DEWITT
Wendy DeWitt plays boogie woogie and blues piano at a high energy pitch. Intense, personal and delivered with a contagious smile, her work is inspired by Otis Spann and seasoned by international touring, work with Delmark recording artist Steve Freund and R&B legend Hank Ballard.
Currently writing her 9th album Wendy also spends time organizing the upcoming 14th Annual Queens of Boogie Woogie at  the premiere west coast jazz venue Yoshi's Oakland, the SRO International Boogie Woogie Festival at SFJAZZ and the Blues Piano Orgy Series. When not traveling you can find Wendy hosting Open Mic at Bobby G's in Berkeley every Tuesday. To insure that more people enjoy the thrill of boogie woogie and blues piano Wendy also teaches workshops at Berkeley's JazzSchool Blue Bear School of Music. This is Wendy's first year at the Port Townsend Acoustic Blues Workshop.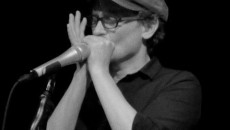 SEAN DIVINE
Inspired by the boogie-woogie piano he heard his uncle play as a child, Sean Divine initially started playing harmonica because it was the only instrument he could afford. Then he discovered the Cephas and Wiggins album, "Dog Days of August", decided this was the kind of music he wanted to make, and dove into his harmonica journey with new determination.
After reuniting in Seattle with guitarist and high school friend Darren Loucas, the pair formed the Jelly Rollers, and have continued to perform blues and roots around the Northwest ever since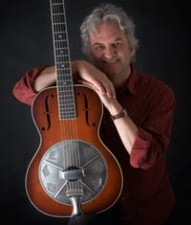 MIKE DOWLING
Mike Dowling digs deep into the musical bag of American roots guitar, favoring the melodic Piedmont style of acoustic blues masters like Mississippi John Hurt and slide great Tampa Red. But Mike can't be pigeonholed as a blues player, or even as a fingerstylist. He's far too versatile for that. From bottleneck blues to vintage jazz and much more in between, Mike's musicality, depth, and mastery of the instrument translates fluently to flattop, archtop, and resonator guitars alike.
Mike's been a featured guest on public radio's A Prairie Home Companion as well as a substitute guitarist in that show's "Guys All-Star Shoe Band". In 2005 he was one of twelve of the country's top fingerstyle guitarists who won the Grammy for Best Pop Instrumental Album for their solo arrangements of Henry Mancini compositions on a CD called "Pink Guitar". Mike continues to write and record from his Wyoming retreat and maintains a busy tour schedule performing and teaching throughout the world.
ROGER EDSALL
Considered among the top of the list of blues harpists in the mid-Atlantic region, Roger Edsall combines a mix of styles from classic pioneers Little Walter and Sonny Boy Williamson, as well as everybody's contemporary guru, Kim Wilson. Born in Alton, IL – the birthplace of Miles Davis – it was destined that music would be in Roger's blood.
Roger has shared the stage and the bill with the likes of Maria Muldaur, the aforementioned Kim Wilson, Kenny Neal, Jimmy Thackery and a host of others (including Hizzoner Marion Barry – not something everyone can boast!). it's clear that the savvy of veteran musical experience has served Roger well and is clearly displayed on Bad Influence gigs and in their award-winning recordings. Roger is currently endorsed by Hohner Harmonicas.
MARY FLOWER
Hailing from Portland, Oregon, guitarist and lap slide player Mary Flower is renowned for her uniquely personal vision of roots music that blends ragtime, acoustic blues and folk – technically dazzling yet grounded in the down-to-earth simplicity of early 20th century American music.
With nine albums to her name and many instructional DVDs, this Yellow Dog Records recording artist has earned rave reviews from critics and audiences alike for her instrumental skill – a mastery of the Piedmont blues style that takes most players a lifetime to hone – for which Flower is most celebrated. Her performances around the world include Merlefest, Prairie Home Companion and the Winnipeg Folk Festival to name a few.
A seasoned teacher, Mary has been on staff at many guitar workshops including Fur Peace Ranch and the Swannanoa Gathering.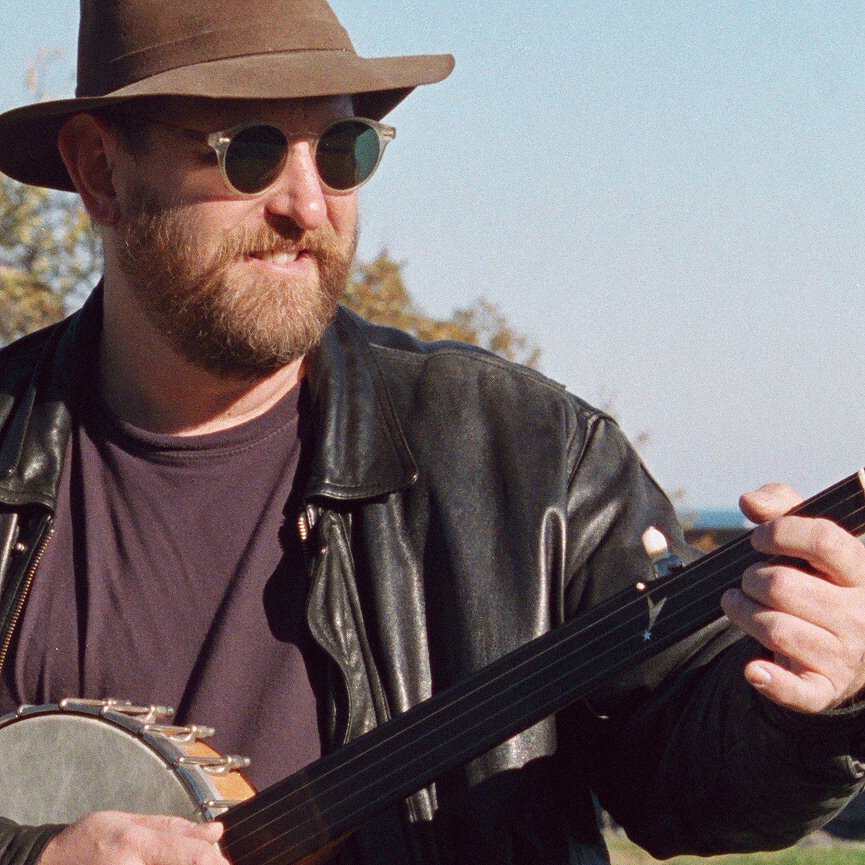 MARTIN GROSSWENDT
David Bromberg calls Martin Grosswendt "one of the best fingerpickers I've ever heard play." Martin began his career as a session player at the original Philo Records in Vermont, recording and touring with musicians including Utah Phillips, Jim Ringer, Mary McCaslin, and Rosalie Sorrells. At the same time, he pursued his passion for pre-war country blues and created a solo career playing the music of legendary bluesmen such as Charley Patton, Blind Blake, Robert Johnson and Blind Willie McTell.
Since moving to Rhode Island in the early 1980's, Martin has delved even more deeply into Southern roots music. He currently plays bass (and occasionally fiddle, guitar, and accordion) and sings with the popular Cajun dance band Magnolia for the past 17 years, and plays guitar and sings with the Rhode Island bluegrass supergroup the Pegheads. He is also in demand as a teacher of bottleneck, flatpicking and fingerstyle guitar, blues mandolin and old-time banjo styles throughout the country.
ALVIN YOUNGBLOOD HART
The cosmic American love child of Howlin Wolf and Link Wray! Known as a "musician's musician," Alvin Youngblood Hart's praises have been sung by everyone from Bob Dylan to Brit guitar gods Eric Clapton & Mick Taylor. Since the release of his 1996 debut recording, the all-acoustic BIG MAMA'S DOOR, Hart has relayed his eclectic musical message around the world. Several records, projects and reviews later, he was awarded a Grammy in 2004. In 2005, Fortified in the wake of much recognition and determined to defy any stereotypes attached to his artistry, Hart released the self-produced (and personal favorite) MOTIVATIONAL SPEAKER a rock guitar free-for-all, paying homage to fallen and missing rockers like Phil Lynott and Sly Stone. Hart's songwriting, singing and electric guitar prowess are all championed on the project and showcase the versatility he continuously strives to offer his fans and profession.
A devout follower of the "no barriers" approach carved out by veteran performers like Gatemouth Brown and the late/great Doug Sahm, Hart aims to delight the masses and points to challenge the so-called blues purists. Hart's fondness for obscure instruments and vintage gear contribute to a formidable and unique plugged in performance that discerning music lovers rave about. His rock trio "Muscle Theory" plays a versatile and enthralling live show that consistently inspires its listeners (new and old) to research and rethink what they once thought they knew about his craft and abilities.
STEVE JAMES
Steve James is well known in the world of contemporary folk, blues and roots music, and it's not because he has a high-powered publicist.  He has toured internationally and extensively, performing at festivals, concert venues and clubs and offering a variety of music workshops for the sizable "hands-on" contingent in his ferociously loyal audience.
In addition, Steve has created numerous instruction books, print lessons and articles, DVDs and on-line tutorials for guitar, slide guitar and mandolin for Acoustic Guitar and Homespun.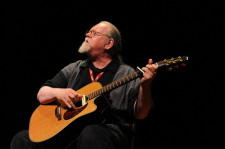 ORVILLE JOHNSON
Orville Johnson grew up in a small farming town in Illinois not far from the banks of the Mississippi river. His early playing career was focused around the St Louis, MO music scene where he was exposed to and participated in a variety of blues, bluegrass, and American Roots music. He began singing in his Pentecostal church as a young boy, in rock bands during middle school, and then took up guitar and dobro at age 17 with early influences from Doc Watson, Mississippi John Hurt, Mike Auldridge, and Chuck Berry. His travels took him west to Colorado and California, south to New Orleans and Memphis and in the mid 1970s Orville spent several seasons playing on the SS Julia Belle Swain, a period piece Mississippi river paddlewheel steamboat plying the inland waterways.
He moved to Seattle, WA in 1978 where he was a founding member of the legendary NW folk/rock group The Dynamic Logs and over the years has played with a diverse list of artists including Delaney and Bonnie Bramlett, John Hartford, Maria Muldaur, Richie Havens, Laura Love, blues artists John Cephas, Howard Armstrong, Sam Andrew (Big Brother and the Holding Company) and Mick Taylor (Rolling Stones). Johnson, known for his dobro and slide guitar stylings and soulful vocal acrobatics has guested on over 400 albums, appeared on Garrison Keillor's Prairie Home Companion, Jay Leno's Tonight Show and was featured in the 1997 film Georgia with Mare Winningham and Jennifer Jason-Leigh. He is also in demand as a teacher and author, writing for Acoustic Guitar and Fretboard Journal and teaching at prestigious workshops worldwide, including Euro Blues Week, International Guitar Seminar, Puget Sound Guitar Workshop and Guitar Intensives.
JUDY LAPRADE
Judy LaPrade has taught since junior high school, when she directed and accompanied the patient choir at the local state mental hospital.  She never veered from there in her path to build bridges with therapy and the creative arts.  Judy now has thirty years experience teaching in music programs, schools, mental health agencies, and as a consultant.  Judy took your standard classical piano lessons from a young age, but always felt like something was missing.  She longed to put printed music aside and play by ear.  So when she attended her first Blues camp in 1985, she felt she'd come home.  She fell in love with traditional acoustic Blues and early era string band music.  After years of studying Blues and Swing and performing with the Elktones, an eight piece women's band, she was invited to teach at Centrum.   For ten years now she has been teaching Beginning Blues piano to both people new to piano and current players who want to learn Blues.  A teacher's teacher, she also loves working with musicians who have mastered other instruments and now want to transition to piano.
Judy feels the process of leaving the printed page and playing by ear can be easier and more fun than she had experienced.  She creates classes that she always wanted but couldn't find: where you learn basic Blues patterns then use your ear, voice and heart to play and improvise within them.  She gets you ready for the next level as you build a foundation to approach piano wizards with more confidence. So if you wrestle with fear and doubt about being heard as you leap into something new, rest assured. Judy feels your pain.
WASHBOARD CHAZ LEARY
Though comfortable in all forms of our diverse American musical heritage, Washboard Chaz Leary has achieved dominance and international recognition in acoustic country blues. Born and raised in New York, Chaz played in drum and bugle corps and various high school bands. A season in Key West introduced him to the man who gave him washboard lessons and changed his life. Moving to Boulder, Colorado in the mid 70's, Chaz performed with a wide variety of bands, including The Ophelia Swing Band, Judy Roderick, Prosperity Jazz Band, Barbecue Bob and Washboard Chaz and Bleecker Street to name a few. Upon arriving in New Orleans in late 2000, Chaz quickly became a fan favorite.
Chaz has performed in festivals and clubs throughout the U.S., Canada, Italy, France, Japan, Switzerland, Holland, Austria and Martinique. New Orleans Jazz and Heritage Festival, French Quarter Fest, Telluride Bluegrass and Jazz Fests and Lincoln Center's Mid Summer's Swing to name a few. Chaz has also been featured in local and national commercials ,HBO series Treme, various movies and the closing song in Werner Herzog's remake of The Bad Lieutenant.  He has played professionally with an impressive array of world-class musicians, both on the stage and in the recording, including Corey Harris, Taj Mahal, Bonnie Raitt and John Hammond's 1998 Grammy nominated "As Long As I Have You."  His talents extend from washboard, congas and other hand percussion, drum kit, lead and background vocals, to songwriting and arranging.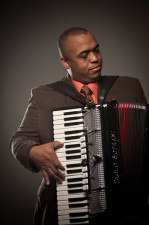 COREY LEDET
Corey Ledet was born and raised in Houston, Texas, but spent his summers with family in Louisiana immersed in the Creole culture. He learned everything he could and incorporated the culture in all areas of his life – the traditions, the food, and most importantly, the Creole/Zydeco music. He studied the originators of the music such as Clifton Chenier, John Delafose, and Boozoo Chavis. He branched out to include studying any (and all) artists of Zydeco and learned the main instrument of the music – the accordion.
Corey came to truly love any type of accordion – the single-note, triple-note and piano key accordions – and any others. He worked at building his skills until he knew each one fluently. He keeps one foot firmly in the tradition while exploring surrounding influences in order to create the best of both worlds. He is able to infuse old and new styles of Zydeco into his own unique sound from all of the people he studied and was influenced by.
Cory also appreciates the other traditional sound indigenous to Louisiana in Cajun music and has been able to expand his repertoire to include these influences as well.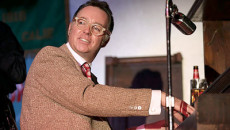 CARL SONNY LEYLAND
Carl Sonny Leyland was born & raised on the South Coast of England, growing up close to the city of Southampton. As a child he was drawn to the American music which he heard on LP records his father would play. At age 15 Leyland discovered boogie-woogie when he heard a school friend working through a written arrangement of a tune called JD's Boogie-Woogie (Marvin Wright). Captivated by the sound of the repeating 8 to the bar left hand pattern, Leyland was inspired to go to the piano & begin on a path that would become his life's purpose. Within 3 months he would be performing in public & shortly after would become a member of a respected local group "The Bob Pearce Blues Band." Initially influenced by boogie woogie greats Albert Ammons, Pete Johnson & Meade 'Lux' Lewis, Leyland went on to fully explore the piano blues genre, becoming an authority on early & obscure styles such as those played by Cow Cow Davenport, Little Brother Montgomery, Montana Taylor & Speckled Red to name a few.
In 1988 Leyland had the opportunity to come to the USA. This initial visit to New Orleans inspired him to relocate to that city where he would spend the next nine years. During that time he was active on the club scene, quickly gaining a reputation for his authentic blues & early rock & roll stylings. Also, he toured with the Dallas based band Anson Funderburgh & the Rockets whose line-up included blues great Sam Myers.
Whether playing solo or with his trio, Leyland's playing displays an infectious spontaneity, providing plenty of surprises for the listener. While he possesses the necessary vocabulary to pay tribute to the greats of old, he refuses to be limit himself to this & prefers to let each performance be an opportunity to say something new.
DARREN LOUCAS
Darren Loucas is the co-founder of "The Jelly Rollers" with Sean Divine. "The Jelly Rollers" were awarded The B.B. Award (as in B.B. King) for their acoustic blues. He's well known in the Northwest as a guitarist, songwriter and multi-instrumentalist.
He routinely shares the stage with artists and bands such as Bill Frisell, The Long Winters, Ian Moore, Wayne Horvitz and more. Darren has years of experience as a teacher. He's held blues and slide guitar workshops at the EMP, Guitar Center, Dusty Strings and more.
KITTY KING
Kitty King started out playing washtub bass in the 1970's and has since graduated to acoustic stand-up bass, vocals, songwriting, and teaching in music camps. Along the way, she played in a number of Vancouver bands, including old-timey, bluegrass, and swing. She now enjoys performing a variety of musical styles in the eclectic Little Mountain Trio, a group that has performed at Expo 86 and the Vancouver Folk Music Festival. Kitty
has recently released a CD of original songs called "My Dancing House", which includes 3 songs based on Blues styles.
JOHN MILLER
John Miller has over forty years experience as a professional performing and teaching musician and composer. His first solo recordings were made when he was twenty years old and he had released five solo albums to international acclaim before the age of thirty.
He has taught guitar privately since his high school years and has been much in demand for teaching at music camps, including the Port Townsend Acoustic Blues Workshop, Guitar Intensives, the European Blues Association Blues Week, Puget Sound Guitar Workshop, British Columbia Swing Camp, and others.
John has continued to record and perform in groups and duos: mandolinist and guitarist Orville Johnson and harmonica player Grant Dermody, mandolinist John Reischman, violinist Ruthie Dornfeld, with the Brazilian trio Zumbido, vocalist Ginny Snowe and as a soloist. John has released 15 instructional DVDs on a variety of topics for Stefan Grossman's Guitar Workshop.
DEAN MUELLER
This Chicago-born and Portland- and Manzanita-based bassist says that being a musician is just "what I was meant to do." Dean Mueller is originally from the city of blues, Chicago, and had played electric bass since he was a kid. He picked up the upright bass and put his talent to good use. You'll often find Dean Mueller on stage with his upright bass. He is aggresive and simple in his approach, and swings as hard as a monkey.
The ultimate compliment you can give to a blues rhythm section is that they play together almost as 1 musician, 1 voice. Dean can most certainly do just that. Dean plays regularly in the Northwest with the Duffy Bishop band. Over the past year he has played with several groups on the coast and produced shows in Manzanita. Dean has taught and performed at Centrum's Acoustic Blues workshop for many years.
MARIA MULDAUR
Maria Muldaur is best known world-wide for her 1974 mega-hit "Midnight at the Oasis," which received several Grammy nominations, and enshrined her forever in the hearts of Baby Boomers everywhere; but despite her considerable pop music success, her 50-year career could best be described a long and adventurous odyssey through the various forms of American Roots Music.
During the folk revival of the early '60s, she began exploring and singing early Blues, Bluegrass and Appalachian "Old Timey" Music, beginning her recording career in 1963 with the Even Dozen Jug Band and shortly thereafter, joining the very popular Jim Kweskin Jug Band, touring and recording with them throughout the '60s.  In the 40 years since "Midnight at the Oasis," Maria has toured extensively worldwide and has recorded 40 solo albums covering all kinds of American Roots Music, including Gospel, R&B, Jazz and Big Band (not to mention several award-winning children's albums), before settling comfortably into her favorite idiom, the Blues, in recent years.
Often joining forces with some of the top names in the business, Maria has recorded and produced on-average an album per year, several of which have been nominated for Grammy and other awards.  In 2012, for her 40th album, Maria produced ….First Came Memphis Minnie, a loving tribute to the pioneering Blues woman who inspired and influenced so many female Blues artists who followed in her footsteps, many of whom joined Maria on this special project: Bonnie Raitt, Phoebe Snow, Ruthie Foster, Koko Taylor and Rory Block accompanied by the amazing guitar work of Del Rey, David Bromberg, Alvin Youngblood Hart, Roy Rogers, Bob Margolin, Steve James and Steve Freund. In 2013, taking a brief hiatus from her yearly recording schedule, Maria focused on 3 special collaborations, performing worldwide with her old Jug Band mates, in a series of 50th Anniversary Kweskin Jug Band Reunion concerts, teaming up with the Campbell Brothers, world-renowned Sacred Steel Gospel artists, for a very special presentation entitled, "Spirit & The Blues",  touring as Special Guest Artist with Bill Wyman and The Rhythm Kings. as well as continuing  to perform with her own Red Hot Bluesiana Band.
MARK PURYEAR
Mark Puryear has performed a variety of musical styles including blues, jazz, and Afro-pop. Over the years he has performed at Smithsonian Folklife Festivals, the Montpelier Cultural Arts Center, the D.C. Blues Society festival, the Centrum – Port Townsend Acoustic Blues, Festival in clubs, on college campuses and at private events. He toured the East Coast and recorded with the acoustic blues trio BluesWorks. While residing in Micronesia he led a jazz trio and played many styles of popular music.
Mark has had the pleasure of working with blues artists such as Phil Wiggins, Gaye Adegbalola, Nat Reese and Daryl Davis. More recently Mark has performed in trio format with Harold Anderson and Phil Wiggins and in duos with harmonica players Phil Wiggins and Jay Summerour. He teaches a course on blues at the University of Maryland, College Park.
GEORGE REZENDES
George Rezendes has been a fan of piedmont and ragtime guitar since 1970. He's been listening to and studying the styles of John Hurt, Elizabeth Cotton, Skip James, Blind Blake and many of the other classic country blues artists since then.
George studied with piedmont guitar master John Jackson in 1978 and got to meet him again at Centrum; in 1997 they presented a Blind Blake workshop together at the blues workshop.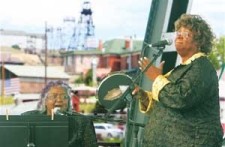 DELNORA ROBERTS
Delnora Roberts was born and raised in Elkins, West Virginia and was immersed in church music at an early age. By the time she started school she was already a seasoned singer and she regularly sang in groups throughout her schooling. These included the regionally famous 'Creamer Singers' and the 'John Adams Madrigals' both of whom she recorded with.
At church she learned washboard, bones and tambourine and at school took up the guitar and piano. In 1969 she was singing in Morgantown, West Virginia and met Ethel Caffie Austin, who asked her to join the Caffie-Austin group – with whom she has been singing and playing off and on with ever since.
In her 'spare' time Delnora teaches gospel percussion – particularly the tambourine.
PETER MADCAT RUTH
Grammy Award winner, Peter Madcat Ruth has established an international reputation through his riveting virtuosity on the harmonica. He started playing harmonica in 1964 after hearing recordings by Sonny Terry. In the Late 1960s he took lessons from Big Walter Horton. By the mid 1970s his harmonica playing had already been recorded by RCA Records, Atlantic Records and Columbia Records, and he was touring world wide in Dave Brubeck's band.  (He was the first diatonic harmonica player to ever record with and tour with a major Jazz performer.)
Madcat has toured all over the world.  He has performed in Australia, Austria, Belgium, Brazil, Canada, the Cayman Islands, England, Germany, Holland, Japan, Mexico, New Zealand, Poland, Singapore, Spain and Taiwan, and the USA. He is equally at home playing blues, folk music, jazz, country, or rock and roll.  Madcat is more than an expert musician.  He is also performer who has such a good time playing music that audiences, ranging from pre-schoolers to senior citizens, respond enthusiastically to his performances.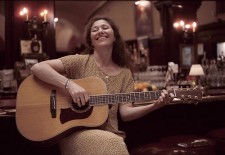 LAUREN SHEEHAN
With sandy-edged vocals and sparkling guitar, mandolin and banjo picking, Lauren Sheehan plays from an old Songster tradition, combining blues, country, folk, ballads and standards, along with popular as well as her own music. Her shows are unusual for their stylistic breadth and emotional range, masterfully delivered with warmth, humor and passion for the music and its history.
Inspired by study with elders, oral tradition and scholarship, Lauren creates the intimacy of a back porch, where singing and playing were regular events. She clearly loves the music she performs, shape shifting through the moods of familiar and the obscure, howling with the werewolf and weeping with the willow.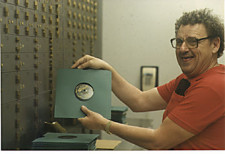 GAYLE DEAN WARDLOW
Gayle Dean Wardlow was the first Mississippian to extensively research the lives and music of Mississippi blues artists.
He co-authored the book King Of The Delta Blues: The Life And Music Of Charlie Patton and has published over 20 articles of original blues research. He authored the book Chasin' That Devil's Music, Searching for the Blues and his writings have appeared in numerous album notes and all of the major blues publications including Living Blues, Blues Unlimited, 78 Quarterly, and Storyville.
His collection of blues recordings, especially pre-war 78's, is one of the most comprehensive in existence.
CEDRIC WATSON
Cedric Watson is one of the brightest young talents to emerge in Cajun, Creole and Zydeco music over the last decade, a four-time Grammy-nominated fiddler, singer, accordionist & songwriter with seemingly unlimited potential. Originally from San Felipe, TX, Cedric moved to south Louisiana, immersing himself in French music and language.
Over the next several years, he performed French music in 17 countries and on 7 full-length albums with various groups. With an apparently bottomless repertoire of songs at his fingertips, Cedric plays everything from forgotten Creole melodies and obscure Dennis McGee reels to more modern Cajun and Zydeco songs, even occasionally throwing in a bluegrass fiddle tune or an old string band number.
Cedric's songs channel his diverse ancestry (African, French, Native American and Spanish) to create his own brand of sounds.
LIGHTNIN' WELLS
"Lightnin'" Wells breathes new life into the vintage tunes of the 1920s and depression era America employing various appropriate stringed instruments in a dynamic style which he has developed in over thirty years of performing experience. Raised in eastern North Carolina, Wells learned to play harmonica as a young child and taught himself to play the guitar as he developed a strong interest in traditional blues and folk music. His many years of public performance began in Chapel Hill, N.C. in the early 1970s. During the following decades he has presented his brand of acoustic blues throughout North Carolina, the United States and Europe.