We're currently assembling the 2017 gathering. Here's what we presented in 2016.
---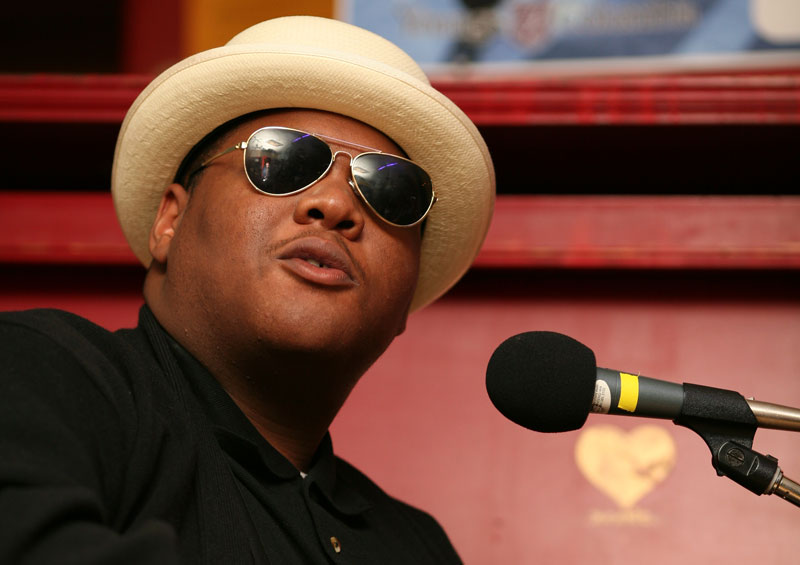 ARTISTIC DIRECTOR JERRON PAXTON
Jerron "Blind Boy" Paxton has earned a reputation for transporting audiences back to the 1920's and making them wish they could stay there for good. Paxton sings and plays banjo, guitar, piano, fiddle, harmonica, Cajun accordion, and the bones (percussion). He has an eerie ability to transform traditional jazz, blues, folk, and country into the here and now, and make it real. In addition, he mesmerizes audiences with his humor and storytelling. Paxton's sound is influenced by the likes of Fats Waller and "Blind" Lemon Jefferson. According to Will Friedwald in the Wall Street Journal, Paxton is "virtually the only music-maker of his generation—playing guitar, banjo, piano and violin, among other implements—to fully assimilate the blues idiom of the 1920s and '30s. Jerron's family,  originally from Louisiana, moved to LA in the 50′s where he grew up before moving to New York city in 2007, where he currently resides.
JIMMY 'DUCK' HOLMES – GUITAR
Jimmy 'Duck' Holmes (photo by Dick Waterman) is a deep-roots folk blues musician who plays in the blues tradition described as American-primitivism, a repetitive and monotone style that is ethereal, gritty and rough. There are many sophisticated pickers but the primitive school had always been at the core of blues, conveying the most important element – the feeling.
Holmes was influenced by Jack Owens and Skip James who were part of the Bentonia School of blues musicians, influenced by Henry Stuckey. Jimmy is one of the oldest active purveyors of the Bentonia country blues tradition. He was recorded by several people, including Alan Lomax during the 1970s, but did not release his first album until 2006 on the Broke and Hungry label.
Bentonia blues is often played in Open E minor and Open D minor, with a peculiar mournful, listless tonality. It's unique and distinct and was largely confined to the past until Jimmy 'Duck' Holmes stared to record again.
Holmes is also the proprietor of one of the oldest juke joints in Mississippi, the Blue Front Café in Bentonia on the Mississippi Blues Trail. Holmes parents, who were sharecroppers, opened the Blue Front Café in 1948, the year after he was born.  Recently Jimmy 'Duck' Holmes was picked up by Dick Waterman, who managed Skip James in the 1950s and says of Holmes, "it is haunting to see the similarities between them."
FAIRFIELD FOUR – SINGING
Known best for their appearance at the end of the film "Brother Where Art Thou", and on the subsequent soundtrack release, the Fairfield Four sing in the traditional African American a cappella gospel style they have been known for since the group's inception almost 100 years ago. John Fogerty loved Fairfield's rootsy sound so much he decided he had to feature them on his second comeback album, Blue Moon Swamp singing on the track "A Hundred and Ten in the Shade." Later, after it's release, he had the group open for him on many of the tour dates in support of his new CD.
Founded in 1921 in Nashville, TN the Fairfield Four have maintained their authenticity by carrying on traditional stylings exemplified by the Bessemer Sunset Four, the Birmingham Jubilee Singers, and the Famous Blue Jay Singers with Silas Steele. The Fairfield Four are the recipients of multiple honors including Grammy Awards for Best Traditional Gospel Recording, "I Can't Hear Nobody Pray," and Album of the Year for the O Brother Where Art Thou Soundtrack Recording, and two Lifetime Achievement Awards. They were inducted into the Gospel Music Hall of Fame in 1999.
The Fairfield Four will offer and interactive performance-based class teaching the history of gospel music and the rhythmic and melodic styles of traditional African American quartets.
COREY LEDET – ACCORDION
Corey Ledet was born and raised in Houston, Texas, but spent his summers with family in small-town  Parks, Louisiana. The Creole culture has its roots in Louisiana, but spread across the country, including neighboring Texas. His love for the Creole/Zydeco music was instant and hard for him to ignore. He studied the originators of the music such as Clifton Chenier, John Delafose, and Boozoo Chavis. He branched out to include studying any (and all) artists of Zydeco.  At the early age of 10, he picked up shows playing drums for Houston-based band Wilbert Thibodeaux and the Zydeco Rascals and slowly learned the main instrument of the music – the accordion. He came to truly love any type of accordion – the single-note, triple-note and piano key accordions – and any others. He worked at building his skills until he knew each one fluently. Corey eventually moved to Louisiana in order to be surrounded by this beautiful culture at all times. He remains true to his roots and earnestly searches for ways to include them in his music. He keeps one foot firmly in the tradition while exploring surrounding influences in order to create the best of both worlds. He is able to infuse old and new styles of Zydeco into his own unique sound from all of the people he studied and was influenced by. He also appreciates the other traditional sound indigenous to Louisiana in Cajun music and has been able to expand his repertoire to include these influences as well. Corey's versatile sound enables him to please any audience. Whether he is playing a solo acoustical set or he is backed up by a full band, you as a listener will always be thoroughly entertained. He finds joy in giving his listeners a true dance/music experience in the ways of old-time house parties. So, come and enjoy the music of old presented in a new way but still very tied to tradition.  He looks forward to entertaining you!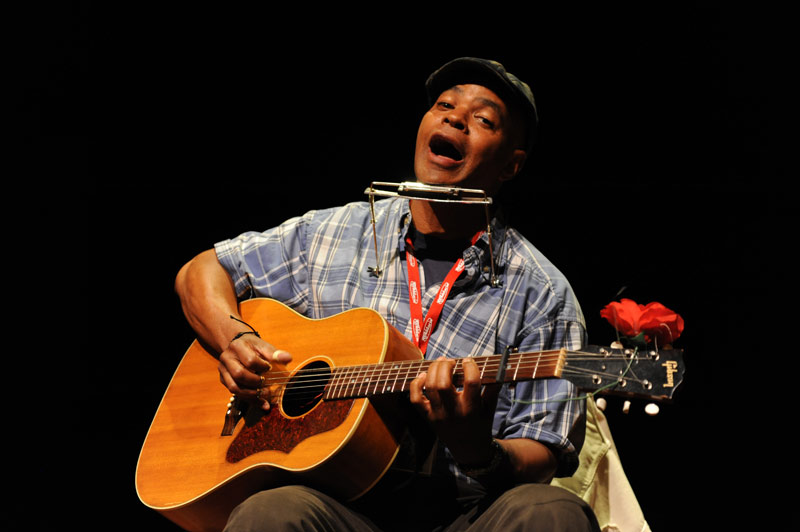 GUY DAVIS – GUITAR
Guy Davis' much-praised 1995 debut, Stomp Down the Rider on Red House Records, marked the arrival of a major talent, earning acclaim for his deft acoustic playing, his well-traveled voice and his literate, yet highly accessible songwriting. He's barely rested since then, taking his music to television (the Conan O'Brien and David Letterman shows) and radio (A Prairie Home Companion, Mountain Stage, World Cafe, E-Town), as well as performing at theaters and festivals. And he's played the four corners of the world, with a recent tour taking him from the Equator to the Arctic Circle. He played the Ukraine in summer of 2014, just a week or so before the statues of Lenin were torn down. He even played for the visiting Queen of Denmark when he performed at a children's home in Greenland. His parallel careers– as a musician, an author, a music teacher and a film, television and Broadway actor—mark Davis as a Renaissance man, yet the blues remain his first and greatest love. Growing up in a family of artists (his parents were Ruby Dee and Ossie Davis), he fell under the spell of Blind Willie McTell and Fats Waller at an early age. Guy's one-man play, The Adventures of Fishy Waters: In Bed With the Blues, premiered Off-Broadway in the '90s and has since been released as a double CD. He went on to star Off-Broadway as the legendary Robert Johnson in Robert Johnson: Trick The Devil, winning the Blues Foundation's "Keeping the Blues Alive" award. He followed the footsteps of another blues legend when he joined the Broadway production of Finian's Rainbow, playing the part originally done in 1947 by Sonny Terry. Along the way he cut nine acclaimed albums for the Red House label and three for his own label, Smokeydoke Records; and was nominated for nearly a dozen Blues Awards.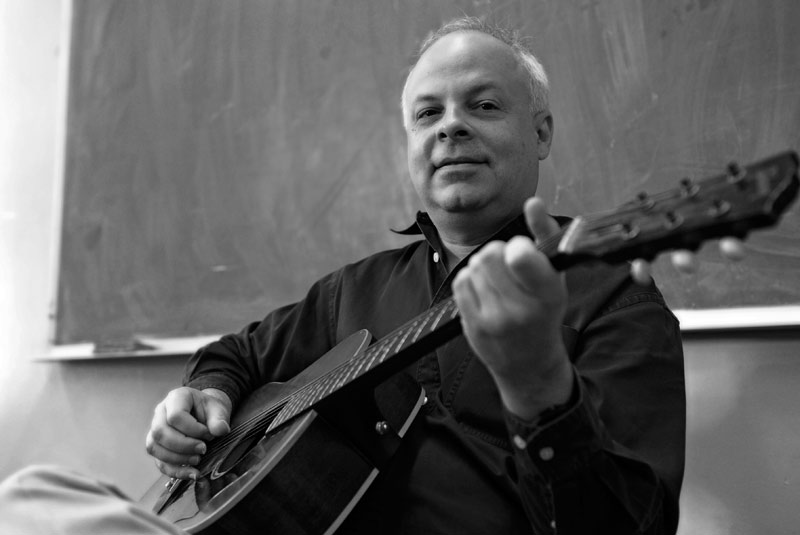 ARI EISINGER – GUITAR
Ari Eisinger is one of the most impressive country blues and ragtime guitarists playing today. Listen to his performances of the music of Blind Blake and you will hear things no guitar player has managed to pull off since Blake himself disappeared in the early 1930s. Able to shift effortlessly from complex East Coast ragtime to the propulsive rhythm of the guitar evangelists to down-home Texas country blues, Ari is one of the most authentic musicians you are ever likely to encounter. His interpretations of the songs of masters like Blind Lemon Jefferson, Memphis Minnie and Reverend Gary Davis have been called "downright spooky" for the way the styles of these pioneering guitar heroes are brought vibrantly back to life. Whether he is taking on the crystal tone and virtuosity of Lonnie Johnson or the liquid bends of Josh White played on a low-tuned Stella guitar, Ari deftly recalls the great music of the past while bring-ing his own brilliant musical personality to bear on some of the neglected classics of the blues. Based in Philadelphia, Ari has toured across the US and performed in the UK and Japan, shar-ing the bill along the way with artists like Doc Watson, John Jackson, Dave Van Ronk, Paul Geremia and Taj Mahal.
PAT DONOHUE – GUITAR
Pat's musical tastes are eclectic. Though he considers himself foremost a folk guitarist, Pat's influences are rooted in bluesmen Blind Blake, Robert Johnson, Charlie Parker, Duke Ellington, Muddy Waters and Miles Davis. He manages to blend jazz and blues with folk, and the mix is seamless. Over the years he has captivated audiences with his unique original compositions, dazzling instrumentals and humorous song parodies. Honors include a 2005 Grammy for his participation on Pink Guitar, a compilation of Henry Mancini tunes on acoustic guitar, several Minnesota Music Awards, and the title of 1983 National Finger Picking Guitar Champion. His original tunes have been recorded by Chet Atkins, Suzy Bogguss and Kenny Rogers. Pat has also been a featured performer at major music festivals including the Newport, Telluride and Philadelphia Folk Festivals. Pat joins a legendary list of notables, as The Martin Guitar Company recently introduced a Custom Signature Edition Series OM-30DB guitar designed to his specifications. After wrapping up almost twenty successful years as the guitarist and songwriter on "A Prairie Home Companion" on NPR, Pat now turns to full time concert touring, presenting master guitar workshops and attending prestigious music camps.
STEVE JAMES – GUITAR, MANDOLIN
Steve James is a Centrum Blues recidivist who first taught and performed here over 20 years ago and has done so regularly since then.
An autodidact who sees roots music history as a circle rather than a line he has toured extensively and internationally, including work as an arts envoy for U.S. embassies in Bulgaria, Guatemala and Finland. His original style on guitar, slide guitar, mandolin and vocals is informed by influences that include blues cornerstone Furry Lewis, rock'n'roll inventor Bo Diddley, and Centrum Blues godfather Howard Armstrong (with all of whom he has played).
Heard on broadcasts including NPR Morning Edition and A Prairie Home Companion, Steve has supplemented his activities as a performing and recording artist by creating numerous instructional books, DVDs and on-line lessons and participating in over a hundred music camps and workshop programs.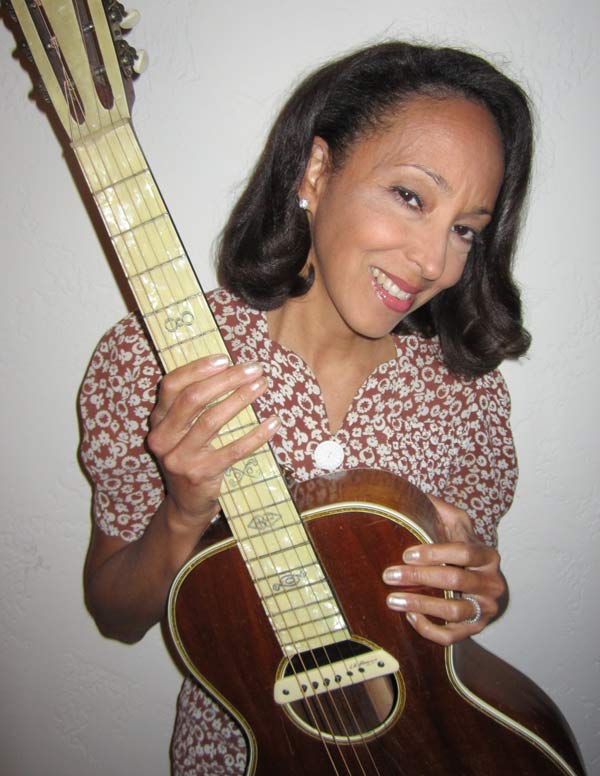 VALERIE TURNER – GUITAR
Valerie Turner is a native New Yorker with southern roots and is the co-founder of the "Piedmont Bluz Acoustic Duo." She plays finger style Country Blues guitar and her eclectic repertoire has been greatly influenced by her studies with both John Cephas and Woody Mann. Valerie's earliest influences were Mississippi John Hurt and Elizabeth Cotten, and her specialty is the Piedmont style of fingerpicking.
Valerie has performed in a variety of festivals and clubs including the Richmond Folk Festival, Brooklyn Folk Festival, Riverside Blues Festival, Hampton Acoustic Blues Revival, American Folk Art Museum, ArtsWestchester, Archie Edwards Blues Heritage Foundation, Howland Cultural Center, The Jalopy Theatre, and Towne Crier Café to name a few.
She has also been a featured guest on Horses Sing None Of It with Ralph Litwin, The Blues Break with Big Joe Fitz on Radio Woodstock, and on Wes Houston Presents on QPTV.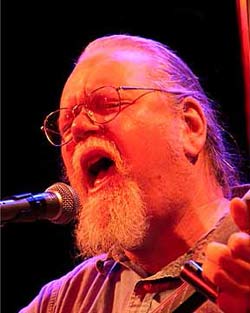 ORVILLE JOHNSON – BOTTLENECK SLIDE AND DOBRO GUITAR
Orville Johnson was born and raised in the southern Illinois heartland right down the road from St Louis, Missouri. He acquired his love of singing as a youth in the fundamentalist Pentecostal church he attended and, when he later began playing guitar and dobro, responded to the roots music that surrounded him by learning to play the blues, bluegrass, rockabilly, and country music that are all part of the mosaic that characterizes his own mongrel music.
He is a singer, instrumentalist, record producer, songwriter, session player, teacher, the top dobro player on the West Coast of America and, above all, an instinctive and sensitive musician. As his entry in the Encyclopedia of Northwest Music (Sasquatch Press 1999) states, he has become a vital figure on the NW music scene in the thirty-some years he's lived there, appearing on over 400 CDs, movie and video soundtracks, commercials, producing 22 CDs for other artists, and hosting a roots music radio show. He's been featured on NPR, Prairie Home Companion, and Jay Leno's Tonight Show.
Orville is also known as a patient and insightful teacher of music and has taught often at the Puget Sound Guitar Workshop, International Guitar Seminar, Pt. Townsend Blues Workshop, Euro-Blues Workshop, and others. He has several teaching videos and DVDs and CDs of his own music available.
RICH DELGROSSO – MANDOLIN
Rich DelGrosso is widely regarded as the leading exponent of mandolin blues.
For over thirty years DelGrosso has written articles for Blues Revue, Living Blues, Mandolin Magazine, Frets, and Sing Out!, and has published mandolin and guitar instruction books on for Hal Leonard Pub.
He has presented workshops across the Americas and Europe, earning him a Keeping the Blues Alive Award from the Blues Foundation in Memphis.
ERNIE VEGA – MANDOLIN
String master Ernie Vega performs stark versions of Country Blues, Gospel-blues, Old-Time, & Jazz classics (as well as original compositions) that are stripped down to their barest elements. Sounding like ghosts from a by-gone era, he illustrates the simple elegant power of these great songs.
Ernie performs and teaches his broad repertoire of songs at the fabulous Jalopy Theater, a venue fast becoming Brooklyn's center of Folk, Roots and the Art of the Jug.
Ernie Vega transports you to a time when the Village was still bohemian and old-time music was all there was.
CHRIS BERRY – GUITAR/BANJO
Chris Berry has been playing country blues and old-time country music on guitar and banjo for over 25 years. Since 2008 he's played guitar and sung as part of Sausage Grinder, the Los Angeles area's premier jug band. He appears on the Grinders' 2010 debut (and so-far only!) album, Delicious Moments, and on the new album Big Fancy from Sausage Grinder fiddler David Bragger.
Along with blues greats like Mance Lipscomb, Sleepy John Estes, Bo Carter and many others, Chris especially loves those rarely documented areas where blues and old-time overlap, like Lusk, Gribble and York, the Baxters, Luke Jordan, Dock Boggs and Frank Hutchison. He learned many tunes and a lot about music generally from the late legendary Illinois/Southern California fiddler Mel Durham and plays banjo on his CD "Skillet Fork."
Chris has taught guitar and banjo and played at many Los Angeles-area festivals including the California Traditional Music Society's Summer Solstice and Equinox Festivals, the Topanga Banjo and Fiddle Contest, and the Goleta Old-Time Fiddlers Convention.
When Chris isn't busy playing old music, deciphering lyrics on Weenie Campbell, or watching '60s British television and '70s American game shows he works as an editor and web designer. He's a native of and lives in Long Beach, California. You can find Chris on YouTube at www.youtube.com/banjochris and at www.sausagegrindermusic.com.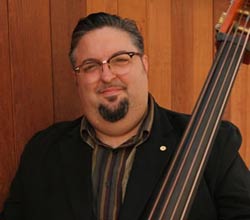 MARK RUBIN – STRING BASS
Mark Rubin is a musician living and working in New Orleans. You can find him around town playing with local guitar hero Chip Wilson. Or maybe even playing string bass or tuba with the New Orleans Rag Weeds. Or tenor banjo or whatever with just about anyone.
Some of you will remember him as partner to Danny Barnes in the the pioneering Weirdo-Americana act Bad Livers, or maybe as Santiago Jimenez, Jr.'s bassist and producer.
There's probably quite a few who searched for the guy who teaches and performs klezmer music around the world, or toured with Boban Markovic Orkestar and Frank London's Klezmer Brass All Stars, and the Other Europeans Project.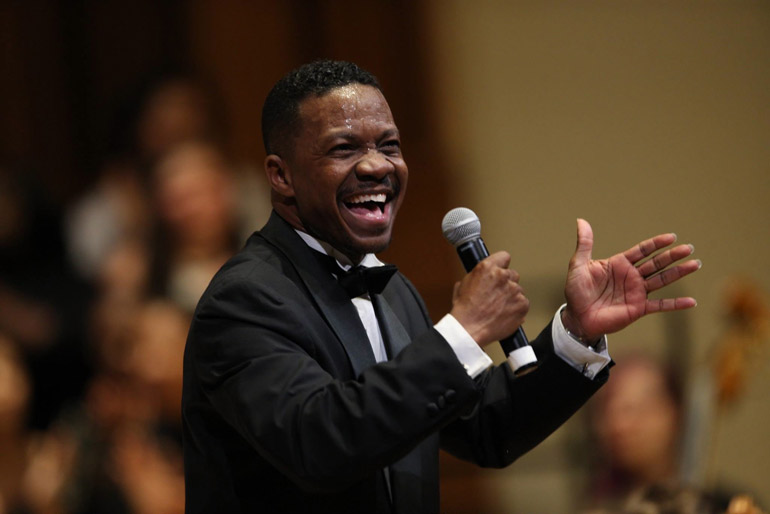 DR. RAYMOND WISE – GOSPEL
As a singer, pianist, composer, director, conductor, lecturer, and teacher, Dr. Wise regularly serves for orchestras, opera companies, and choral festivals throughout the nation and abroad. He went on to Denison University (Granville, Ohio) where he earned a B.F.A. in Music. He did additional studies in Opera, Art, and German at the Institute for European Studies in Vienna, Austria, and in African-American History, Music, and Dance at San Francisco State University in San Francisco, California. He completed an apprenticeship in the business and recording of Gospel Music with the Walter Hawkins Corporation in Oakland, California. Dr. Wise earned a Masters in Music Education, Ohio Teacher's Certification and Doctorate in Music Education from The Ohio State University.
Rev. Wise has served as a church musician for more than 30 years and has appeared on radio and television, recorded 22 albums, performed with opera singers, orchestras, dance companies, professional recording groups, and has toured extensively throughout the United States, Canada, Europe, and Asia, as a singer, dancer, pianist, composer, choral director, lecturer, and teacher. Dr. Wise has penned more than 600 compositions many of which are available through the Raymond Wise Gospel and Choral sheet music series. His Anthology of 21 Spirituals for the 21st Century has received national and international acclaim.
ELIJAH WALD – GUITAR/HISTORY
Elijah Wald has been a musician since age seven and a writer since the early 1980s. He has published more than a thousand articles, mostly about folk, roots and international music for various magazines and newspapers, including over ten years as "world music" writer for the Boston Globe. In the current millenium, he has been devoting most of his time to book projects, including volumes on such disparate subjects as Delta blues (Escaping the Delta), Mexican drug ballads (Narcocorrido), hitchhiking (Riding with Strangers), and a broad social history of American popular music (How the Beatles Destroyed Rock 'n' Roll).
He teaches a course on blues history at UCLA, and won a 2002 Grammy for the liner notes to the Arhoolie Records 40th Anniversary Box, an honorable mention for the Otto Kinkeldey Award of the American Musicological Society for Escaping the Delta, and an ASCAP-Deems Taylor Award for The Mayor of MacDougal Street.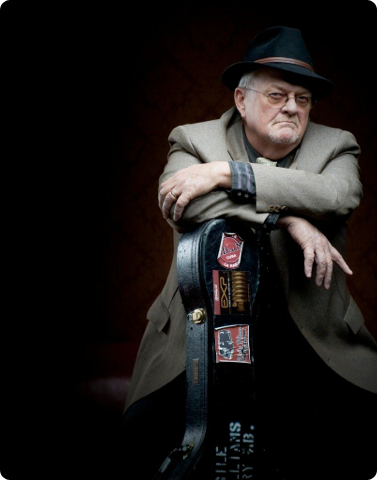 TIM WILLIAMS – GUITAR
Tim Williams' career began in the coffee houses of Southern California in the mid-1960s and continues today around the world from his home base on the Canadian Prairies. His guitar skills are frequently compared to Ry Cooder and David Lindley (and like them, Tim plays a wealth of other string instruments), and his songwriting has won praise from the likes of Tom Russel and Willie Nelson. A string of Maple Blues Award nominations (Toronto Blues Society), three JUNO award nominations (Canada's Grammy equivalent) , five Betty Mitchell Awards for composition/musical direction in theatre, and roughly a dozen awards from Real Blues magazine (as artist, guitarist, producer) attest to the high caliber of his work.  Tim was also honoured as Guitarist Of The Year for 2012 by the Calgary Blues Music Association. Tim's recent win at the International Blues Challenge as Best Solo or Duo, and Best Guitarist (solo or duo), are just the latest accolades in a career entering its fifth decade.
SCOTTIE PARKER- GUITAR
Folks frequently recognize Scottie Swears outside of New Orleans, recalling their days spent on Royal Street, where he has been a linchpin of the busking community for a number of years. They may also recognize him from his role as Scottie the "Shanghai Rooster" in the television series Treme.
Well-traveled and seldom in one place for long, Scottie has played the street corners, bars and stages of countless towns in the States and abroad.
Scottie's resume isn't exactly typical: Appeared at Brooklyn's notorious Jalopy Theater; Flanked by burlesque beauties in Nashville; Shared the stage with T Model Ford in Clarksdale, Mississippi. Scottie's brand of blues is a blend of Country, Delta and Piedmont stylings, reflective of his roots in Louisiana, Mississippi and North Carolina. He plays a cross section of the best of American vernacular music, from delta blues to Appalachian stomps to early jazz and popular songs.
ANDY COHEN – GUITAR
Andy Cohen plays Blues and country ragtime on a guitar, with fingerpicks, hard enough to be heard in a noisy juke, without a mic.
He lives in Memphis when he's not living in his car, which is most of the time. Although not strictly speaking a bluesman, he has eked out a living playing for more than fifty years playing all over the country, and been an advocate, lead boy, agent and friend to a solid gang of 'source' bluesmen and gospel musicians in those years.
He feels he hasn't wasted his time.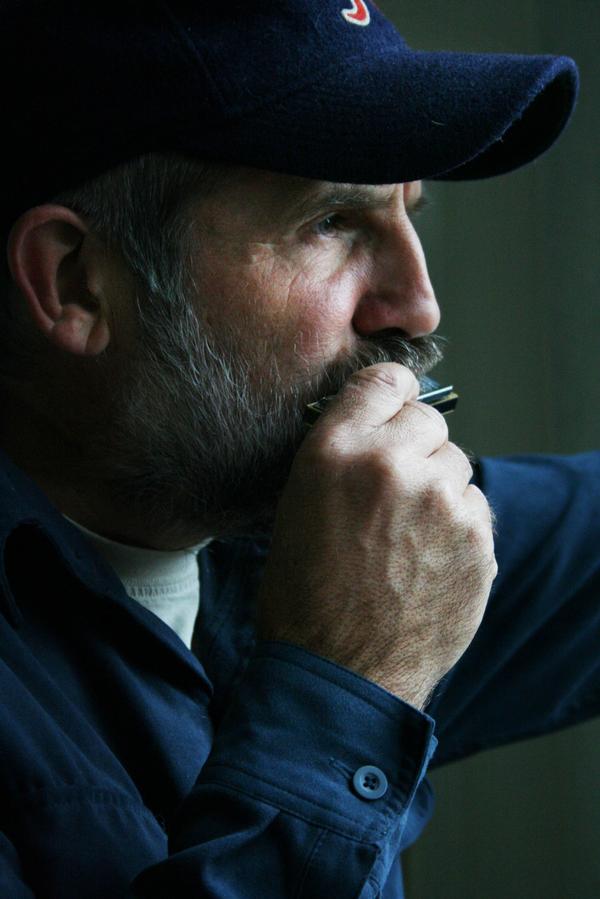 MARK GRAHAM – HARMONICA
Born in 1953 in Renton, Washington, Mark Graham's early musical experience was confined to school band clarinet playing and listening to Homer and Jethro records. Upon discovering the harmonica and southern old-time music in 1971, Mark began a musical career that included his early years as a street musician in Seattle and stints with such stellar old-time string bands as The Hurricane Ridgerunners (1979-1982) and The Chicken Chokers (1984-1986).
Graham has recorded or performed with Orville Johnson as The Kings of Mongrel Folk, Tom and Patrick Sauber, Tim O'Brien, Laurie Lewis, Danny Barnes, Pete Sutherland, The Horseflies, and Benny Thomasson and has played and recorded with Irish fiddler, Kevin Burke, in the band Open House (1990-1998). Mark is also the composer of the song, "Their Brains Were Small" recorded by Cindy Mangsen on Live In Concert from Compass Rose Music.
PHIL WIGGINS – HARMONICA
Phil Wiggins is arguably America's foremost blues harmonica virtuoso. While rooted in the melodic Piedmont blues of the Chesapeake region, his mastery of the instrument now transcends stylistic boundaries. During the early years of his development as a musician, Phil Wiggins was constantly playing with and learning from some of the most notable acoustic blues musicians that made their homes in the Washington area of his youth: Flora Molten, Mother Ester Mae Scott, Wilber "Chief" Ellis, John Jackson, Archie Edwards, John Cephas, and others. He was mentored as well by many other musicians who frequented the D.C. area: Johnny Shines, Sam Chapman, Sunnyland Slim, Henry Townsend, Robert Lockwood, John Dee Holeman, Algia Mae Hinton, Howard Armstrong, Ted Bogan, Etta Baker, and others. Phil performed with Flora Molten at the Smithsonian Folklife Festival in Washington, D.C. every summer from 1972-1976. It was there in 1976 that he met and joined with Chief Ellis on piano, John Cephas on guitar, and James Bellamy on bass, forming the group Chief Ellis and the Barrelhouse Rockers. The group performed at several venues and festivals in the D. C. area until Chief retired and moved back home, coincidentally to Titusville, Alabama. Soon after returning home, Chief suffered a heart attack and passed on. Not long after Chief's passing Phil and John Cephas formed the duo Cephas and Wiggins. This duo performed together for over 30 years, becoming America's premier blues duo. As ambassadors of the Piedmont blues, Cephas and Wiggins took their music all over America as well as all over the world.
TERRY WALDO – PIANO
Terry Waldo, the protégé of the legendary Eubie Blake, is a virtuoso ragtime, stride, and blues pianist.  He is also a vocalist, composer of show tunes, film and TV scores, and has led many highly regarded musical groups.
His This is Ragtime was just republished with a new introduction by Wynton Marsalis by Jazz at Lincoln Center Library Editions.  His 26-part radio series of the same title was produced for NPR and fueled the 1970's ragtime revival. Recently he has been teaching courses on early jazz and ragtime piano styles for Jazz at Lincoln Center.  He has performed in numerous theatrical projects and concerts all over the world and has produced over 50 albums. Terry is in demand for corporate events including fund raisers, dinners, parties and lectures where he appears solo or with his various bands and shows. Clients and venues include: The National Gallery of Art, Walt Disney Productions, The Museum of Modern Art, The Chevy Chase Bank, Estée Lauder, Callaway Gardens, Carnegie Hall, The Smithsonian Institution, The Supreme Court, and The Kennedy Center.  He has several new recording projects including a solo album  for Tomkins Square Records and is working on a PBS music documentary on ragtime.  (www.ThisIsRagtime.com).
He regularly performs in New York at several prestigious venues including The Rum House, The Dead Rabbit, and Chez Josephine.
WENDY DEWITT – PIANO
Wendy DeWitt plays boogie-woogie and blues piano at a high pitch. Intense, personal and delivered with a contagious smile, her work is inspired by Otis Spann, Memphis Slim, Sunnyland Slim and Pete Johnson, and seasoned by international touring and work with Delmark recording artist Steve Fruend and R&B legend Hank Ballard. Just releasing her 9th album Wendy also organizes the Annual Queens of Boogie Woogie at Yoshi's Oakland, the SRO International Boogie-Woogie Festival at SFJAZZ and the Blues Piano Orgy Series.
Festival appearances include the San Francisco Blues Fest, Monterey Blues and Jazz Fests and Cincinnati Blues Fest. Along with duo partner Kirk Harwood (Norton Buffalo), Wendy is an International Blues Challenge Finalist. She also serves on the Board of Directors of The Golden Gate Blues Society and regularly teaches workshops on music theory and the music business for The Silicon Valley Blues Society.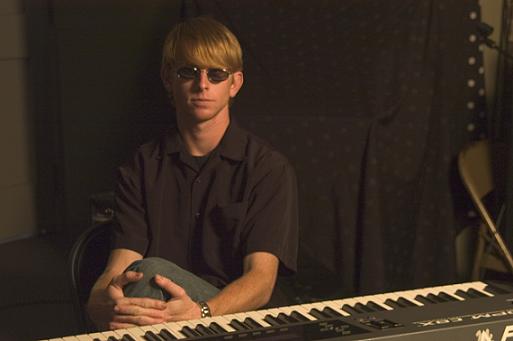 CLAY SWAFFORD – PIANO
Firmly rooted in the blues tradition, Clay Swafford was raised in the small rural community of Providence, Alabama. Born into a musical family; he was immersed in the sounds of Baptist Hymnals, Country and Bluegrass. He took interest in the piano at an early age and, after hearing the music of B.B King and Bobby Blue Bland at age 15, Clay was hooked on the blues.  At 16, he attended the Pinetop Homecoming Celebration and promptly found himself on stage with many of his idols. In 2005 (age 20), the hard work paid off: Clay was asked to be a part of the boogie-woogie piano documentary "Falsifyin" alongside Jerry Lee Lewis, Pinetop Perkins, Marcia Ball, and Henry Gray. Since then Clay has appeared at major festivals all over the south, played regularly with Willie "Big Eyes" Smith and numerous other blues legends, and earned the respect of blues musicians everywhere he played.
LIGHTNIN' WELLS – UKE
Mike "Lightnin'" Wells breathes new life into the vintage tunes of the 1920s and depression era America employing various appropriate stringed instruments in a dynamic style which he has developed in over thirty years of performing experience. Raised in eastern North Carolina, Wells learned to play harmonica as a young child and taught himself to play the guitar as he developed a strong interest in traditional blues and folk music. His many years of public performance began in Chapel Hill, N.C. in the early 1970s. During the following decades he has presented his brand of acoustic blues throughout North Carolina, the United States and Europe.
Lightnin' remains an insatiable student and researcher, studying the various forms of American roots music from bygone eras. With his experience, knowledge and well-honed performance skills, Lightnin' Wells has established himself at the forefront of the traditional blues revival. His musical style is personal and energetic yet remains true to the original root form. His goal is to entertain and educate using a variety of sources, influences and techniques to express his dedication, respect and pleasure in presenting this unique American art form. Wrote one recent reviewer; "Whether you look for to performers for inspiration, education, virtuosity, or sheer entertainment, Lightnin' Wells delivers all the above, every single time".
CHAZ LEARY – WASHBOARD
Though comfortable in all forms of our diverse American musical heritage, Washboard Chaz Leary has achieved dominance and international recognition in acoustic country blues. He has played professionally with an impressive array of world-class musicians, both on the stage and in the recording studio. His reputation as a consummate musician and performer – along with a delightful stage presence has brought him countless excellent reviews and wide popularity. Originally from New York, Chaz lived in Boulder, CO from 1975-1997, and played with a wide variety of bands including the legendary Ophelia Swing Band, Prosperity Jazz Band, BBQ Bob & Washboard Chaz, Judy Roderick and the Forebears, and Bleecker St. During this time, Chaz was a two time finalist in KBCO's Boulder songwriting contest. Upon arrival in New Orleans in December 2000, Chaz established himself as a seasoned musician, forming his Washboard Chaz Blues Trio with Ben Maygarden on harmonica and Roberto Luti on slide guitar. Shortly afterward, Chaz joined Alex McMurray and Matt Perrinne on sousaphone to form the Tin Men, one of New Orleans' most unique and recognized bands. Since then, Chaz has also played with the cream of New Orleans musicians, including the New Orleans Nightcrawlers, The Iguanas, Tuba Fats, Royal Fingerbowl, The Jazz Vipers, the Tin Men, The Palmetto Bug Stompers and Washboard Rodeo. Chaz's talents are becoming synonymous with New Orleans and he was recently featured in a 2005 New Orleans commercial. He played a small part in the CBS movie titled "Just Like the Ones", about miraculous snow storms that hit all over the country, co-starring Mary Tylor Moore and Poppy Montgomery. Chaz's song Mother Died was just featured in Werner Hertzog's remake of The Bad Lieutenant staring Nicholas Cage. Chaz has shared the stage with Bonnie Raitt, John Hammond, Taj Mahal, Anders Osborne and Corey Harris among others. He has opened for many blues greats, including Muddy Waters, Robert Cray, Doc Watson and Keb Mo.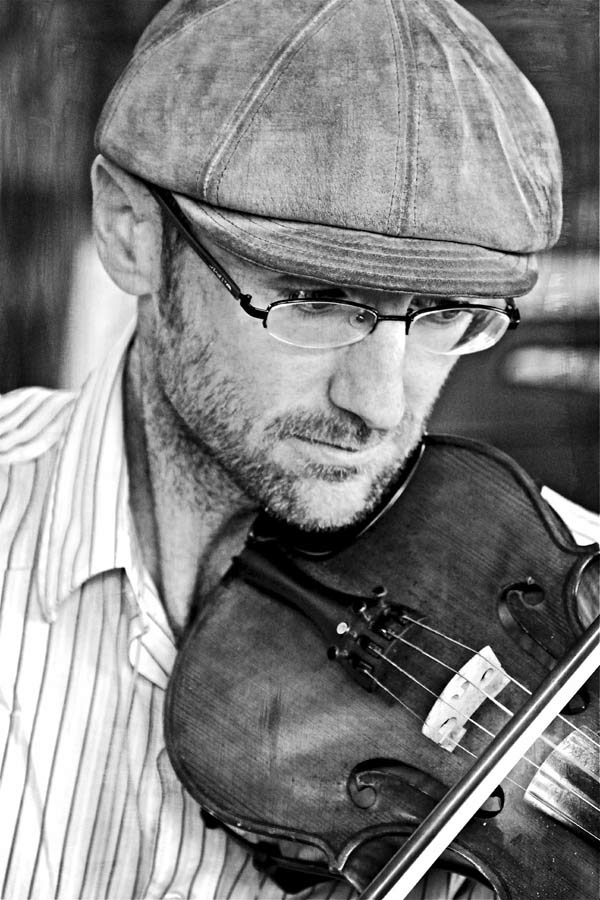 AARON GUNN – VIOLIN
Aaron "Mr." Gunn is a veteran of the new generation of blues and string band musicians that have cut their teeth on the streets of the U.S. and abroad. Growing up in Florida, music was his avenue to other cultures and his teachers were the great recordings of earlier generations.
He started playing as a young teen in the old time and Irish communities, but didn't begin busking in earnest until moving to Asheville, NC, where he discovered that he could make an honest living via bucket and case.
In New Orleans, Gunn found a broader community with the same mindset and moved there shortly after.  He has grown into a formidable multi-instrumentalist with a solid grounding in jazz & vernacular music from America and beyond, but it is the role, voice and proper use of the violin that remains his principal obsession.