We're hard at work assembling the 2018 gathering. The information below pertains to the 2017 Choro workshop…
DANIELA SPIELMANN – SAXOPHONE/FLUTE
Daniela Spielmann has been part of the Brazilian choro scene since 1998 as a saxophonist, flutist, composer and arranger. Her music is current and at the same time respectful of the great Brazilian composers of the past. Her first CD as a member of the choro ensemble Rabo de Lagartixa (Gecko´s Tail) was given a critics' the best instrumental CD of the year and in 2002 her first solo album, Brazilian Breath, was nominated for a Latin Grammy. Since then she released seven CD's, the newest of which, Sopros Brasileiros will be out in 2017.
Daniela has participated in numerous festivals internationally and for 15 years was a member of the band on TV Globo's  Altas Horas, giving her the opportunity to perform with many leading artists. She is also an enthusiastic teacher and researcher and currently has a position in Rio de Janiero working with children and young adults. She received her Master's in 2008 and is now finishing her Ph.D. thesis about gafieira music and its relationship with groove music and dance.
About her choro playing she says "I try to express the love I feel for life and for people through my playing. The vibrant rhythms, harmonies and melodic structures of this music can be heard in pubs, street festivals and our jam sessions called "Roda de choro." It's the expression of our popular culture. I want the whole world to hear it."
ANAT COHEN – CLARINET
Anat Cohen was born in Tel Aviv, Israel into a musical family. Her two brothers are both instrumen­talists: alto and soprano saxophonist Yuval Cohen and trumpeter Avishai Cohen. Anat began playing clarinet as a child, studying at the Jaffa Music Centre, where she also took up the saxophone.
In 1996 Cohen studied at the Berklee College of Music. Among the many groups she has played with are The Choro Ensemble, playing the traditional instrumental Choro music of Brazil, as well as bands led by Duduka Da Fonseca, Pablo Ablanedo, and Alex Alvear.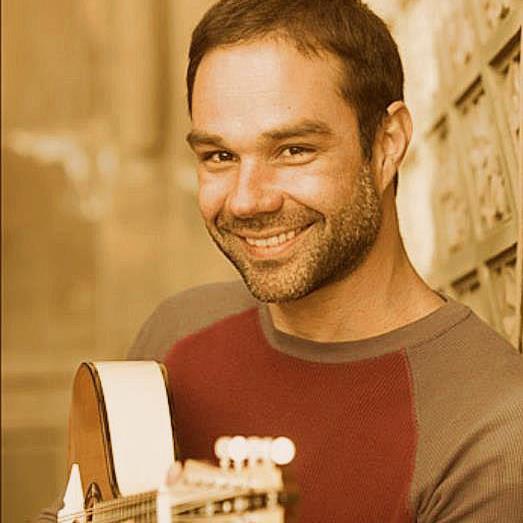 DUDU MAIA – BANDOLIM
Dudu Maia brings a lifetime of research and study of Brazil's greatest musical traditions to his work. A virtuoso of the bandolim (a Portuguese version of the mandolin), Dudu served for five years as the bandolim professor of Brazil's most respected Choro school, the Escola Brasileira de Choro Raphael Rabello in  Brasília. He is known for his soulful style, unique touch and his mastery of the 10-stringed bandolim, which has two more strings than the standard bandolim, expanding its musical range and harmonic possibilities. He has developed his own method of teaching the bandolim and travels extensively throughout the world teaching and performing.
Dudu also hosts the nationally broadcast TV show Programa Casa do Som which is recorded in his home studio. The show features recording sessions and interviews with outstanding musicians from Brazil and abroad and is available on its own YouTube Channel.
In addition to his solo career, Dudu is a member of the groups Caraivana, Aquattro and Trio Brasileiro and has served as Artistic Director of Centrum's Choro Workshop since 2011.
DOUGLAS LORA – GUITAR
Composer and guitarist Douglas Lora moves with versatility between classical and popular music, and has been established as one of the most prominent artists of his generation. A member of the Brasil Guitar Duo (with Joao Luiz) for more than fifteen years, and seven-string guitarist of the choro and samba band Caraivana, Douglas Lora has a full touring schedule worldwide, and has collaborated with artists including Paquito d'Rivera, Marco Pereira, Jovino Santos Neto, Ney Rosauro, Marina Piccinini, and many others.
In 2011 he joined his brother, percussionist Alexandre Lora, and mandolin virtuoso, Dudu Maia, to form an ensemble dedicated to Brazilian traditional music, Trio Brasileiro. Lora has performed as a soloist with the Dallas Symphony, Houston Symphony, Dayton Philharmonic, Orquesta Metropolitana of Sao Paolo, and the Orchestra of the Americas. Critics and audiences around the world have praised his recordings with the Brasil Guitar Duo, and distinguished artists and chamber ensembles have recorded his compositions.Douglas Lora studied composition and classical guitar at Faculdade de Artes Alcantara Machado in Sao Paolo and received a Master's Degree in Performance from the University of Miami. Lora was a winner of the Concerts Artists Guild Award in 2006 with the Brasil Guitar Duo, and has eight recordings and five original film soundtracks to his credit.
ALEXANDRE LORA
Alexandre Lora moves easily within different styles of Brazilian popular music, performing as a drummer and percussionist. He has been on the faculty of Centrum's Choro Workshop since 2012. He has performed extensively in Europe including Amsterdam, Rotterdam and a tour of 33 cities in Spain. With Trio Brasileiro he has performed in major US cities such as New York, Chicago, Boston, Seattle, Miami and Portland.
Alexandre has collaborated with accomplished musicians such as Anat Cohen, Jovino Santos Neto, Martin Fondse, Mestrinho, Ramón Valle, Mariana Aydar, the Brazil Guitar Duo and Ney Rosauro. In 2015 he has released his first solo CD, Oriente, featuring all original compositions. On it Alexandre plays the Hand Pans as the main instrument, and brings a new approach to musical composition.
Alexandre received his Bachelor's degree in drumset performance in 2002 at FAAM (Faculdade de Artes Alcântara Machado), and his Master's degree in Musicology and Music Education at the UAB (Universidad Autónoma de Barcelona) in 2009. He has also studied classical percussion for 3 years at the EMM (Escola Municipal de Música de São Paulo).