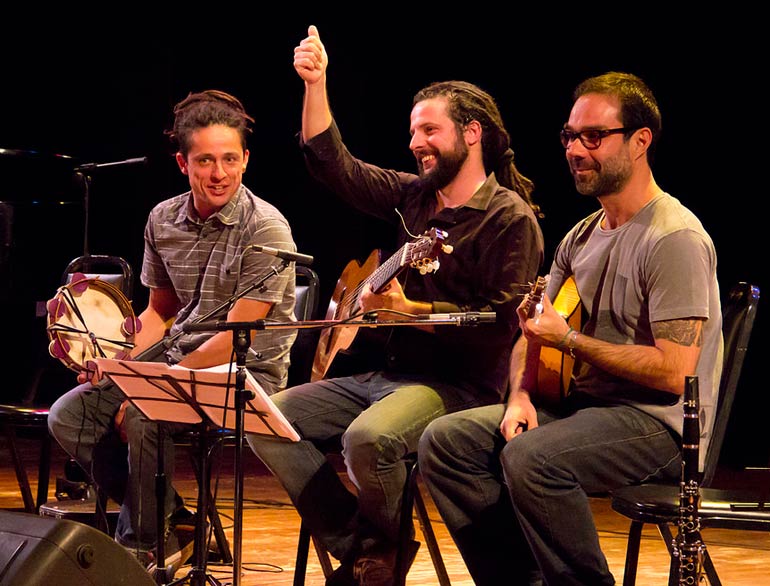 We're hard at work assembling the 2018 gathering. The information below pertains to the 2017 Choro performances…
Join us for one of the most uplifting and memorable events of every year; the Centrum Choro faculty concert.  With our all-star cast of performers, this concert sold out last year and was the talk of the town for the entire spring and summer.
Choro: The Sweet Lament of Brazil 
Saturday, April 29, 2017 – SOLD OUT
7:30 p.m. – Wheeler Theater – Fort Worden State Park
$28/general admission; free for 18 & under
Program selections will be announced from the stage.
Workshop Participant Performance
Sunday, April 30, 2017
9 – 10:30 a.m. – Wheeler Theater – Fort Worden State Park
Free and open to the public