In their own way, Centrum's programs combat isolation in this world. It is sort of profound when you think about it. The sharing of creative expression serves as a powerful antidote to isolation, especially in the ways in which Centrum operates.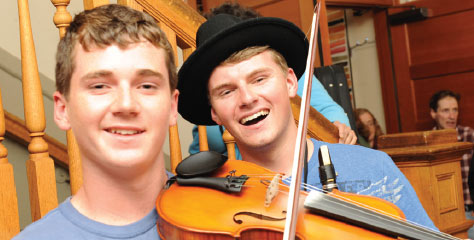 We are proud of forty years of remarkable public service, building community, by bringing artists, musicians, writers and life-long learners of all ages together at Fort Worden State Park. You have made this possible, and we thank you!
Our vision is simple – to connect creative artists and learners of all ages through direct and shared artistic experiences.
We invite you to join with us in recognition of Centrum's unique role in fostering the creative arts and their impact on so many lives.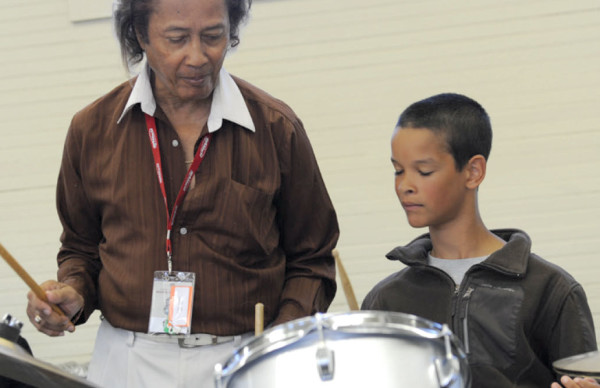 After 40 years, Centrum's impact on the lives of aspiring artists is profound.
As example, in the 1980s a young woman from British Columbia applied for a scholarship to attend Centrum's jazz festival, having abandoned college in Boston that fall to return home to work for a year. Centrum granted that scholarship (plus room and board) and received a hand-written note from her one month later stating that the experience in Port Townsend helped her decide to stay in the arts. Today, she has sold more than 15 million records worldwide and has earned nine gold, three platinum, and seven multi-platinum albums. She is one of the most sought-after artists of her generation. Her name? Diana Krall. She, and all of our alumni, make us proud every day.
Centrum respectfully asks for your help as we look ahead to the next 40 years of growth and innovation.
As a Centrum supporter or participant, you know the value of our programs. Our workshops and festivals transform peoples' lives and impact many families from one generation to the next. Simply put, there is nothing quite like Centrum anywhere in the world.
| | |
| --- | --- |
| Make A Single Donation | Setup Automatic Monthly Donations |
| | |
Please help guarantee that our programs and festivals will remain accessible to performers and creative artists of all incomes, backgrounds and experience levels!
Operating in rural Washington, Centrum provides more than $150,000 in scholarship assistance to students in need every season, ensuring that its programs remain accessible to a diverse population. More than 8,000 people attended Centrum's public events this year in addition to 1,300 talented participants enrolled in the astonishing array of residential workshops that only Centrum has to offer.
While last summer was special for everyone in Port Townsend (with record-breaking weather came record-setting attendance at a number of our festivals, including an 16% increase in ticket sales overall), we still need your help to maintain our year-long operations.
Thank you for making a generous gift today!
With your support, we can bring together aspiring artists and master teachers to share their tradition and pass along the culture of American jazz, blues, creative writing, poetry, visual arts, dance, chamber music and so much more. Today's aspiring artists don't need to exist in isolation. At Centrum, they each have a home. And at Centrum, they find that their voice matters as they learn to learn in an environment of community and cooperation.
Please help us to keep Centrum strong and allow us to recruit participants and faculty from a broad geographical range, representing an array of styles and life experiences. You gift today will have double the impact.
Centrum Stats at a Glance
average # of participants enrolled in Centrum's programs in the past three years = 4,848
# of countries represented among those participants = 17
# of participants living outside of the USA = 316
# of US states represented = 46 out of 50 plus the District of Columbia (Rhode Island, N. Dakota, S. Dakota & Delaware missing!)
% of participants 18 years or younger = 27%
Age range of those in workshops = 4 to 97!
Now THAT's Life-long learning!!
–