Centrum's Emerging Artist Residency is an initiative to support artists at the beginning of their career trajectory. Centrum invites a cohort of six visual artists from the Northwest region to be in residence during the month of October each year. The artists are provided with housing, studio space and a stipend, while they spend the month creating new work or refining existing work. This program is supported with grants from The Maurer Family Foundation, Sally Warren and Jeff Jackson, and Lucy and Charlie Hanson.
Now in its fourth year, the program begins in February by asking educators and cultural producers from Alaska, British Columbia, Idaho, Montana, Oregon and Washington to nominate artists who are then invited to apply for the residency.
Originally, our criteria were that nominees must be less than 5 years out of an undergraduate or graduate degree program and that their work be distinguished. After the second year, in discussion with our 2015 jurors and advisors, we decided to open the criteria a bit. We wanted to make sure that we were reaching a diverse selection of artists, and understood that artists could be practicing outside academia, but still be creating interesting work deserving of support.
In 2017, we will invite over 70 artists to apply for the Emerging Artist Residency. Centrum Program Manager Martha Worthley asks a panel of jurors (See below) to review the applications and then the jurors come together as a group to make the selection of finalists.
---
2017 Emerging Artist Residency Jurors
Amanda Donnan
Amanda Donnan is curator of Seattle University's art galleries and, as an adjunct faculty member in the Art and Art History department, teaches a course on exhibition histories and curatorial practice. Previously, Donnan was assistant curator of contemporary art at Carnegie Museum of Art in Pittsburgh, where she worked extensively with the postwar and contemporary collections and organized exhibitions with artists and collectives such as The Propeller Group, Jacqueline Humphries, Corey Escoto, Jennifer West, and Duncan Campbell. She was also assistant curator of the 2013 Carnegie International, which featured the work of 35 artists from 19 countries, including several major new commissions.
Before joining CMOA's staff in 2009, Donnan was production coordinator at Art21, Inc. in New York, creator of the award-winning PBS documentary series Art in the Twenty-First Century. She completed undergraduate degrees in studio art and museum education at Penn State, and a masters in art history and criticism at SUNY Stony Brook.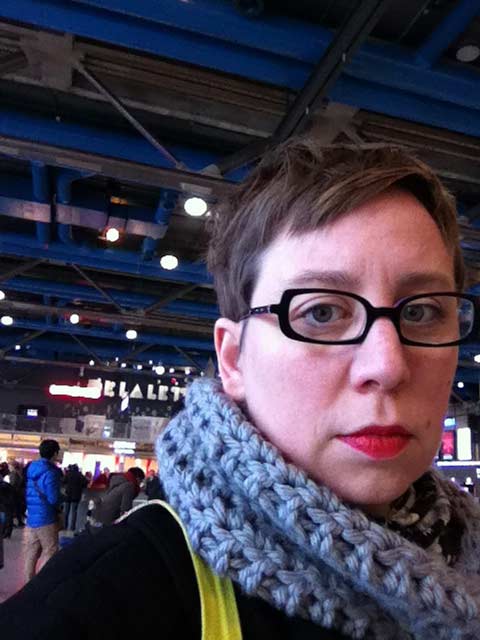 Laura Heit
Laura Heit is an multidisciplinary artist who has lived in Portland, Oregon, since 2011. Her films and installations have been seen at; Adams and Ollman Portland, The Schnitzer Museum of Art Eugene, Boise Art Museum, She Works Flexible Houston, REDCAT Los Angeles, Walker Art Center Minneapolis, MOMA NYC, Millennium Film NYC, Pompidou Paris, TBA Festival Portland, and the Guggenheim Museum.
Heit was a 2016 Oregon Arts Council Individual Artist Fellow and has received grants and awards including; Artist Project Grant Regional Arts & Culture Council including the 2014 Innovation Award, Henson Foundation (2009, 2014), ARC California, Illinois Arts Council, Puppeteers of America, Thames and Hudson, The British Council, and the Mac Dowell Colony. She was the co-director of the Experimental Animation Program at Cal Arts, and currently teaches at Pacific Northwest College of Art.
Roy Tomlinson
Roy Tomlinson, a painter and multi-disciplinary artist, lives in Portland, Oregon.  Raised in Seattle, Washington, he moved to San Francisco, California to attend the San Francisco Art Institute. He worked for galleries and the San Francisco Museum of Modern Art before attending graduate school at UC Berkeley.  He taught for many years at the California College of the Arts before moving to Portland, Oregon and joining the faculty of the Pacific Northwest College of Art.
He was awarded the Eisner Prize from the University of California at Berkeley, and is the recipient of a Gottlieb Foundation Grant. His work has been exhibited at the Oakland Museum, Mills College Art Museum, Oakland Art Gallery, San Francisco Arts Commission Gallery, Friesen Gallery, Seattle and Nisus Gallery in Portland. His solo exhibitions in San Francisco include Stephen Wirtz Gallery, Gallery 16, Miller/Brown Gallery, SFMOMA Artist Gallery. His work has been published in Eleven Eleven, ZYZZYVA, and Inquiring Mind. Influences range from field and post-minimalist painting to Zen Buddhism and the science of perception. (photo: Matthew Miller)
---
2016 Emerging Artist Residents
Nolan Calisch is a documentary photographer and artist. His work is strongly informed by his continued commitment to, and interest in, agrarian life. In recent years Calisch has worked collaboratively on a variety of long-term documentary projects at the Matisse Museum in rural France, and as an artist in residence at the University of California Santa Cruz. Calisch was recently named to Metro Park's Public Art Roster and was included in The Photographer's Playbook published by Aperture. Since 2008 he has managed Wealth Underground Farm, a small diversified organic farm near Portland, Oregon.
Artist Statement
I consider myself a photographer with an expanded practice. I have been strongly influenced by the tradition of documentary that attempts to reveal and address social injustice. My work also is strongly informed by the CSA (community supported agriculture) model that I practiced at Wealth Underground Farm for 5 years from 2008-2013. This is a reciprocal arrangement where farmer and member strike a cooperative agreement, and thereby create a web of local meaning and value.

Similar to my motivations as a small-scale farmer, I strive as an artist to make work that is inclusive and participatory and has the potential for positive results for the people and place where I am working. These local people, in many cases, are also the intended primary audience for the work and so this can create a reciprocal relationship that I know to be nourishing.

My creative process is place-based and contextual. While I often come to a new opportunity with ideas, the work ultimately is an outgrowth of my connection and experience with the social and physical landscape where I am working. This process also matches my aspirations for our culture, one that places less emphasis on the imposition of an impersonal economic model and instead redirects the focus onto localized modes of production and meaning, reverence and community.
Ka'ila Farrell Smith is a contemporary Klamath/Modoc visual artist based in Portland, Oregon. She works as an art teacher and visiting artist as well as a co-director for Signal Fire and One Flaming Arrow: Intertribal Art, Music & Film Festival. She has work in the permanent collection of the Portland Art Museum and has received numerous awards and individual artist grants to support both project and professional development. Ka'ila received a Ford Family Fellowship to a 2015 Caldera Artist In Residence as well as an upcoming 2016 Djerassi Artist in Residence and is currently a 2015/2016 Rainmaker Residency artist. Ka'ila Farrell Smith received a B.F.A. from Pacific Northwest College of Art in 2004 and an M.F.A. in Contemporary Art Practices Studio from Portland State University in 2014.
Artist Statement
The conceptual framework of my studio practice is focused on channeling research into a creative flow of experimentation and artistic playfulness that is rooted in Indigenous aesthetics and Abstract formalism: focusing on composition, deconstruction/reconstruction of mark making, and color theory. Utilizing painting and sculptural art forms, like basket weaving, I explore the space that exists in between the Indigenous and western worlds, examining their cultural interpretations of aesthetics, symbols, and place. It is in this space I search for my visual language: violent, beautiful, and complicated marks that express my contemporary Indigenous identity. By pairing the paintings with objects found and hand crafted with locally harvested natural materials, I create installations that make space for material and paradigmatic comparisons.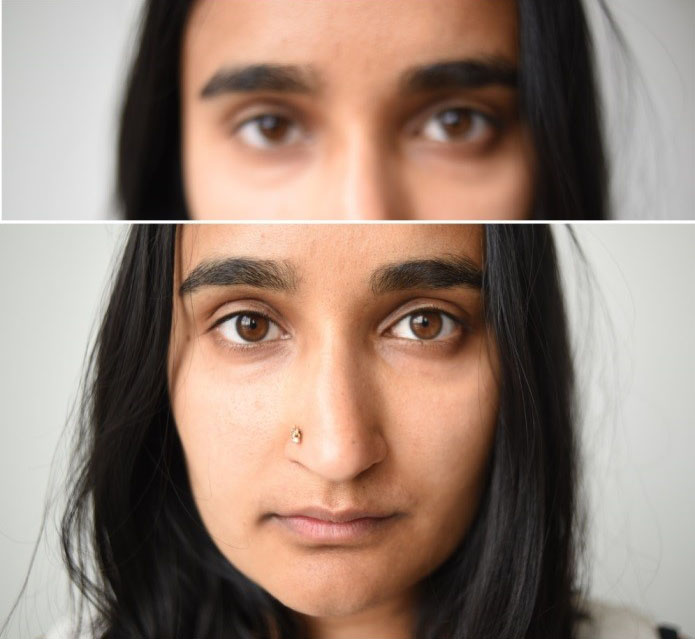 Satpreet Kahlon was born in India, raised in Chicago, and received her BFA (Studio Art and Art Education) from Michigan State University in 2011. Her work has since then been exhibited extensively, most recently with a solo exhibition at METHOD Gallery in Seattle, WA. Satpreet has been the recipient of many awards, including an ArtBridge Fellowship from Pratt Fine Arts Center. She currently lives at the Bemis Building in Seattle, and combines her love for art and social justice by running youth programming in south Seattle in partnership with the Seattle Art Museum.
Artist Statement
My work explores the inherent tension between two discordant systems that are forced to reside within the same space and context. By using domestic craft materials that evoke body, hair, and earth, and combining them with rudimentary industrial materials, I hope to evoke a sense of non-belonging and discomfort, the same emotions that are inherent in my existence as a first generation woman of color living in the United States. My experience forces me to find and create intersections in two cultures that sit in opposition with one another. It is in these created intersections that a third culture, a marginalized and misunderstood culture "my culture" exists. Similarly, my work serves as relics of a third system that is created at the meeting of industry and domesticity.
Antonia Pinter
Antonia Pinter is an artist and publisher from Vashon Island, Washington, who has lived in Portland, Oregon since 2008. She is the co-director of Publication Studio (Portland, Oregon), and is the author of two artist books, Bad Printing Dumb Production (Publication Studio, 2011) and Light Levels (Bronze Age Editions, 2015). She is currently working on an artist book and bibliography titled Women's Autobiographical Artists' Books.
Artist Statement
I am a studio artist, writer, printer, graphic designer, editor, publisher, collaborator, bookmaker. My work in printed matter, and an awareness regarding bodies and feminism, is at the center of my practice. The body of language has literal weight, physically making paper, putting ink on paper, these actions have real materiality—and how we turn these made objects into meaning and knowledge is what excites me. Bodies of work hold their meaning through being created and by being consumed, being a space for representation, emotion, discourse. The language of printing (on paper) is of bodies; feet, heads, faces, interact with material. While at Centrum I want to work on intersecting my disciplines within these modes of thought.
Zorn B. Taylor
I am a visual artist and a reader and a thinker. I am a futurist. I am a teacher. I am a parent and a lover and part of a large and growing community of artists and thinkers. I am a practitioner of Don Miguel Ruiz' Four Agreements. I look intently through my lens and parse words to be sure that I am describing my subjects and my thoughts as explicitly as possible. I practice an aesthetic of authentic representation. I am always looking for a subject's interior beauty to shine through. I try as best I am able to let my projects reveal a little truth about the subject and idea I am trying to re-present. I fail often. But I do my best and try again when I stumble.
Artist Statement
My artistic practice to date has been all about using conceptual portraiture to suggest ways to think about, critique and re-imagine the individuals relationship to community. To that end, I have created projects where the traditional construct of family is re-imagined as a space where family is defined as anyone of whatever creed, nationality or religion who practices love with you. I have also approached this idea from the perspective of the tension between community expectations and an individuals right to self-love and growth. Finally, I have had an opportunity to collaborate on a project that allows ordinary folks to engage in a conversation about how they wish to be represented; as opposed to the ethnographic style
of portrayal where individuals and whole communities are described though the gaze of another and without agency in their representation. The project I will work on at Centrum questions the validity of the construct of blackness and asks people to consider if being black is a goal or if it is just another step on the path to self actualized humanity.
Storme Webber is a Two Spirit, Alutiiq/Black/Choctaw, interdisciplinary artist. She creates blues-influenced, socially engaged texts and images exploring identity, art activism, and the intersections of identity, memory and spirit. Her body of work includes visual art, interdisciplinary installation, performance, film, publications and numerous awards. In 2016 she received the James W Ray Award, to support individual and collaborative projects by artists in all disciplines whose work demonstrates artistic excellence and exceptional originality. Her work will be exhibited at the Frye Museum in 2017, and at the Henry Gallery in 2016, and her book Blues Divine was published this year. Her work revives lost narratives and reweaves them wholly sacred. 
Artist Statement
I am an interdisciplinary artist whose foundational practices are writing and performance. My work is cross genre; weaving poetry, narrative, performance, history and speculative fiction. I am engaged with issues of identity, history, gender/sexuality, Black/Indigenous/mixblood narratives and place. I utilize multiple creative strategies to investigate and explore these questions. I also curate performance and exhibitions, foregrounding marginalized voices and creating community space.

My practice includes research into history and art, memoirs and oral histories, felt theory/experiential inquiry and intuitive engagement with memory and place. I incorporate ritual, using sound and silence to expand containers. I am interested in restoring silenced voices. I combine culture and my own voice and body to enact resurrections. I know that I am always representing more than just my one life. I consider my lineage in my practice, of Southern Black folks, Alaskan Alutiiqs, lesbians/queers, urban Natives, working class and straight up poor people. Nana was a warrior, Mama was a hustler, and all my Daddies were Butches. I begin at that place.
---
2016 Jurors
Anne Couillaud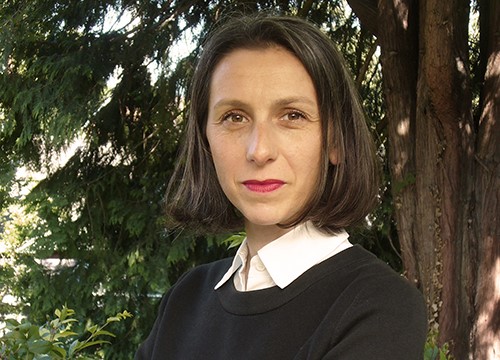 is an independent art curator and writer who recently relocated to Seattle from New York. Last year she co-curated and co-produced with Julia Fryett the second edition of Black Box, an experimental film, video and new media art festival in Seattle.
Recent exhibitions include Day to–day at Martos Gallery, NY, Mythologies for Visual Aids, NY, and Solitude(s) at LMAK Gallery, NY.  She is a contributor to artforum.com and has written catalogue essays on the work of contemporary artists such as Markus Hansen and Vincent Lamouroux. Couillaud received her BA, MA and first doctoral diploma in Art History from La Sorbonne, Paris.
Ellen Lesperance
Assistant Professor in Foundation, Thesis, at Pacific Northwest College of Art, lives and works in Portland, Oregon. Her work has been exhibited widely, and  most recently at the Drawing Center, New York, NY; Seattle Art Museum, WA; Ashland Art Museum, Ashland, OR; Portland Institute of Contemporary Art, Portland, OR.
Lesperance often employs the visual language of knitting, having once worked for Vogue Knitting as a pattern knitter. She sources historic garments from archival images and film footage of women involved in Direct Action protest, including women from: the Greenham Common Women's Peace Camp, the 1999 Seattle WTO protests, Earth First!, Occupy events, feminist-era protest events, and the feminist art canon.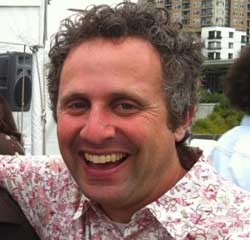 Matthew Offenbacher seeks constructive, positive positions at often difficult intersections of individuals, communities and institutions. His work has been called "freakishly egoless,"vulnerable, funny and queer.
Offenbacher grew up in Portland, Oregon and currently lives in Seattle, Washington.
Offenbacher runs a press called "La Norda Specialo" which publishes 'zines and books by Northwest artists. Recent exhibitions and projects include "The Lion Side of Under the Porch" at INCA, "The V&A" at Veronica, and "Deed of Gift" at the Seattle Art Museum.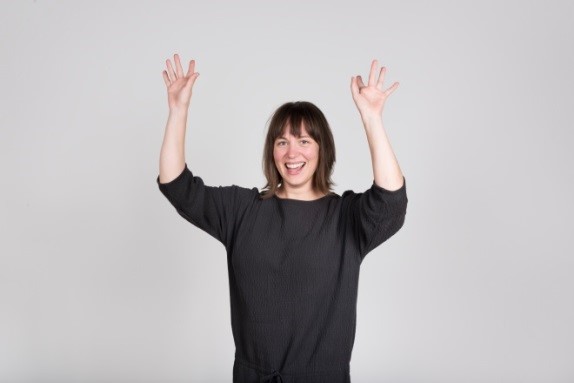 Jessica Powers is an administrator and organizer interested in art that proposes alternative way of ways of existing together. Over the last decade, she has worked at The New Foundation Seattle, Listen and Talk, Seattle University's Hedreen Gallery, Path with Art, and the Museum of Glass.
She currently serves on the board of directors at Short Run Seattle. Jessica has curated exhibitions in the US and Canada, contributed writing to numerous catalogs and culture focused websites, and continues to facilitate solo exhibitions with Tarl.