The 7th gathering of the Port Townsend Ukulele Festival continues to draw a diverse, multi-generational community of enthusiastic beginner, intermediate and advanced ukulele players. At the end of the week, the amazing artist faculty gathers for a series of public concerts to showcase the wonderful ukulele.
Ukulele Jackpot
Friday, September 29, 2017, 7:30pm – SOLD OUT
Wheeler Theater
featuring:
Kevin Carroll
Jason Arimoto
Gerald Ross
Aaron & Nicole Keim
The Canote Brothers
---
Ukulele Goldmine
Saturday, September 30, 2017, 7:30pm – SOLD OUT
Wheeler Theater
Sarah Maisel & Craig Chee
Daniel Ward & Heidi Swedberg
Eve Goldberg
Adam Franklin
Del Rey
Casey MacGill
---
Port Townsend & Fort Worden
Located just 2 hours west of Seattle, Port Townsend is the perfect place to indulge your creative side. With its maritime heritage, Victorian architecture, artist spirit, and a touch of urban chic, Port Townsend is an easily accessible base camp to the Olympic Peninsula and beyond.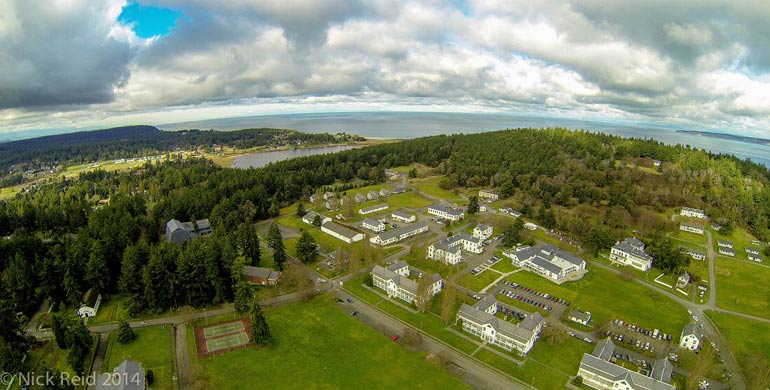 Centrum's home is at Fort Worden – the kind of destination that stays with you for a lifetime. Amidst the magnificent natural setting and the influence of its military past, Fort Worden is home to inspiration, education and personal transformation. People gather here to participate in arts and music events, woodworking classes, conferences, camping and outdoor activities, family reunions, weddings, and much more. Originally designed as a military base to protect Puget Sound, Fort Worden evolved into an iconic and cherished state park. The fort – featuring 100 historic structures – spans two miles of saltwater shoreline with views of the Olympic and Cascade Mountains, and the San Juan Islands.
Click here for detailed instructions about traveling to Seattle to Port Townsend without a car.
Ferry
Seattle to Bainbridge
Edmonds to Kingston
Mukilteo to Clinton (Whidbey Island)
Whidbey Island to Port Townsend
Airports
Sea-Tac International Airport 
17801 International Blvd, Seattle, WA 98158
Shuttle information
Jefferson County International Airport  
Airport Cutoff Road, Port Townsend, WA 98368
Bus/shuttle
Located less than two miles from downtown Port Townsend, Fort Worden is easily accessible for both locals and visitors.
General inquiries: info@centrum.org, (360) 385-3102 x117