June 4 – 11, 2017
Fort Worden State Park, Port Townsend, WA
For String Quartets and Pianists
Featuring the Miró Quartet and Lucinda Carver, Artistic Director
THE WORKSHOP
Centrum is offering an intensive week-long chamber music workshop free of cost to two string quartets and two pianists. The workshop exists to further the careers of promising and emerging pre-professional musicians. Two string quartets and two pianists will be invited to attend with all expenses paid. They will be coached daily by the Miró Quartet and Lucinda Carver on both quartet and quintet repertoire and will appear in a public masterclass and two concerts.
"The Miró Quartet is looking forward to our Chamber Music Workshop at Centrum in June to share our love of chamber music and the thrill of its intimate communication in such a special place will be a week to remember! The intense focus of that week will be to challenge the participants to dig deeply into their musical selves, communicate that passion with each other in rehearsal, and share that passion together with the audience in performance." – John Largess, violist, Miró Quartet
HOW TO APPLY
Email Centrum Program Manager for Classical Music gmiller@centrum.org the following materials:
One Word document containing the following (include quartet's or pianist's name in the name of the document):

Phone number and email of each ensemble member, with primary contact listed first
Curriculum vitae of the quartet or pianist, with a short (one paragraph) bio of each member
Short essay about what you will bring to the workshop in addition to your musical skills. What makes you interesting as a person/people? (500 words maximum)
Name/email/phone of two references who can speak to your qualifications
Link to the quartet's or pianist's web page, if you have one
Links to videos of two complete movements of contrasting repertoire (YouTube, Vimeo, or Dropbox prefererred)
Application deadline is April 15, 2017.
Scroll down to view the schedule for the week.
Feel free to contact Gregg Miller at Centrum with questions gmiller@centrum.org, 360.385.3102 x109
THE FACULTY
The Miró Quartet
Formed in 1995, the Miró Quartet is consistently praised for their deeply musical interpretations, exciting performances, and thoughtful programming. Each season, they perform throughout the world on the most important chamber music series and on the most prestigious concert stages, garnering accolades from critics and audiences alike. Based in Austin, TX, the Miró Quartet took its name from the Spanish artist, Joan Miró, whose surrealist works—with subject matter drawn from the realm of memory and imaginative fantasy—are some of the most original of the 20th century.
Concert highlights of recent seasons include a highly anticipated and sold out return to Carnegie Hall to perform Beethoven's complete Opus 59 Quartets and collaborations with award-winning actor Stephen Dillane as part of Lincoln Center's White Lights Festival. Miró Quartet took first prizes at several national and international competitions including the Banff International String Quartet Competition and the Naumburg Chamber Music Competition. In 2005, the Miró Quartet became the first ensemble ever to be awarded the coveted Avery Fisher Career Grant.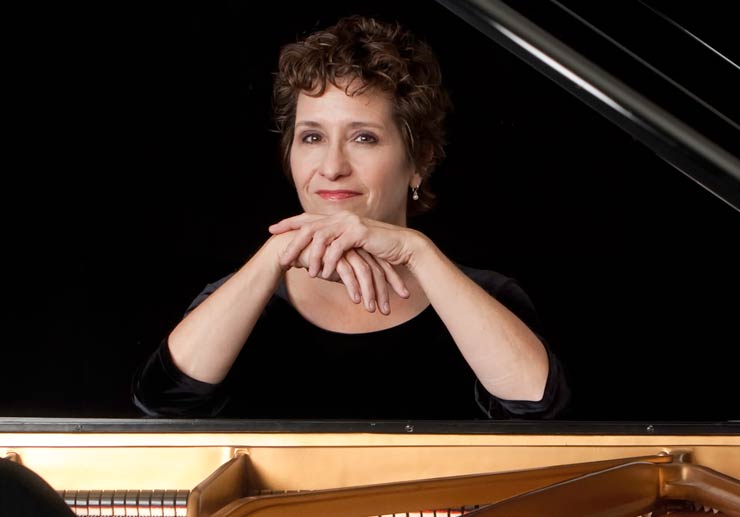 Lucinda Carver
Lucinda Carver enjoys a prominent career as a pianist, harpsichordist and conductor. Active in both the symphonic and operatic arenas, she has been proclaimed "a find…a first-rate conductor" by Bernard Holland of The New York Times and "an important emerging conductor" by Mark Swed of the Los Angeles Times.
Carver is also a highly acclaimed pianist and harpsichordist. She has performed as soloist with the Los Angeles Philharmonic, Los Angeles Chamber Orchestra, Pacific Symphony, Musica Angelica, Capella Salisburgensis, Augusta Symphony, Santa Barbara Chamber Orchestra and the Los Angeles Mozart Orchestra. Carver serves as Professor of Piano, Harpsichord and Conducting and Vice Dean of the Division of Classical Performance and Composition at the USC Thornton School of Music.
WORKSHOP SCHEDULE
Sunday, June 4
Fly to Seattle. Dinner  w/ Miró Quartet and Lucinda Carver
Monday, June 5
9:00am – 9:30  Orientation
9:30 – noon  Rehearsal
1:30 – 5:15pm  Rehearsal/coaching
7:00 – 10:00pm  Rehearsal, optional
Tuesday, June
9:00am – 10:45  Rehearsal
11:00 – noon  Coaching
1:00 – 4:00pm  Coaching
4:00 – 5:15pm   Optional practicing
7:30 – 9:00pm  Public Master Class (Quartets), Wheeler Theater
Wednesday, June 7
10:00am – noon  Coaching
2:00 – 5:00pm  Rehearsal and coaching
7:00 – 9:00pm  Coaching
Thursday, June 8
9:00am – 10:00  Rehearsal
10:00 – noon  Bow making and adjusting with Ole Kanestrom
1:00 – 4:15pm  Coaching
7:30pm  PUBLIC CONCERT with participants, Wheeler Theater
Friday, June 9
9:00am – 10:20  Optional rehearsal
10:30 – noon  Professional Development
1:00 – 4:00pm  Coaching
4:00 – 5:00pm  Optional practicing
7:30pm  PUBLIC CONCERT with participants, Wheeler Theater
Saturday, June 10
9:00am – 10:20  Optional rehearsal
10:30 – noon  Coaching
1:00 – 4:00pm  Coaching
4:00 – 5:00pm  Optional Practicing
7:30pm   PUBLIC CONCERT WITH THE MIRÓ QUARTET, Wheeler Theater
Sunday, June 11