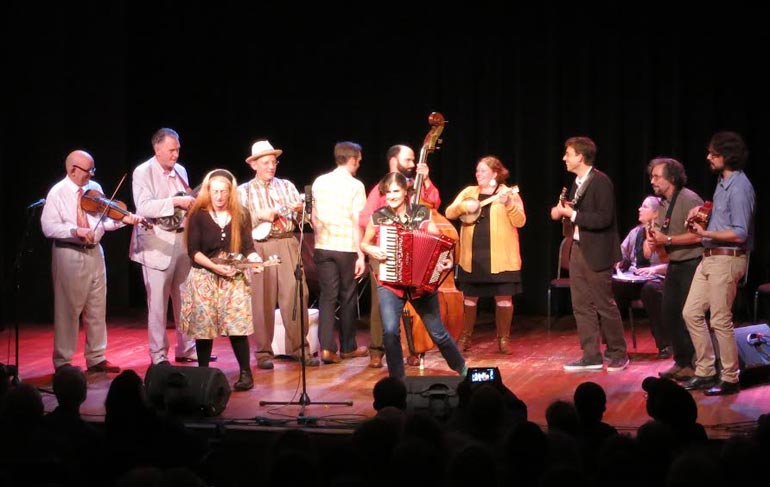 October 7–11 or October 14–18, 2015
Fort Worden State Park, Port Townsend, Washington
The Port Townsend Ukulele Festival and Workshop is held at Fort Worden State Park, a venue unparalleled in beauty and facility. Expect four nights and three days of intense fun, ukulele instruction, and merry music making with some of the finest ukulele instructors and players working today.
In an effort to accommodate participant demand, Centrum will offer two Port Townsend Ukulele Festivals in 2015. Week One will run from October 7 – 11, and Week Two will run from October 14 – 18. Participants can attend both sessions if they'd like.
Registration will be limited to 125 people for each session, ensuring small classes and an intimate atmosphere. The workshop offerings will feature a wide variety of styles – jazz, blues, swing, Hawaiian, pop, novelty, and jugband ukulele, at the least. Specific classes will include introductory-level sessions, chords, melody, improvisation, performing tips, and once-a-day instrumental classes on percussion, bass, accordion, and fiddle. Final detailed class descriptions will be posted on the class description page.
If you'd like to be notified of future ukulele events (and you're not already on our email list) send a message to peter@centrum.org
For now here's a general idea of what to expect:
Wednesday:
3:30 – 5:30pm – registration, settle in, dinner at 6pm, welcome & orientation at 8:00pm; entertainment and jamming after.
Thursday, Friday, Saturday:
In the day: breakfast; 2 morning workshop sessions; lunch; 2 afternoon workshop sessions; open mike; dinner.
Evenings: entertainment, open jams, house parties, public performances (your workshop registration entitles you to prime seats at these shows).
Final Sunday
Breakfast, check out of rooms by 11:00 AM.