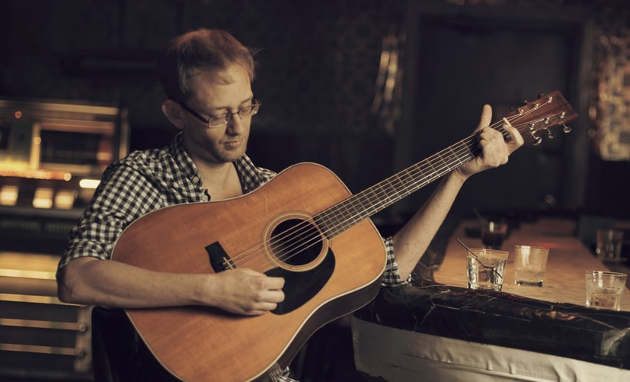 COURTNEY GRANGER – LOUISIANA
Courtney lives in Lafayette, Louisiana, and he's one of the most soulful singers on earth. A master fiddler and extraordinarily talented singer, Courtney hails from the Balfa family lineage, which is evident in his powerful vocals and heavily Balfa-influenced fiddling.
While for the past 8 years Courtney has been playing and touring full time with Cajun groups the Pine Leaf Boys and Balfa Toujours, Courtney has always had a deep affinity for and knowledge of classic country music. His long-awaited first solo country debut recording has finally been released, Beneath Still Waters, featuring a master group of musicians and production by the renowned Dirk Powell.
GRACE LOVE – SEATTLE
Singer songwriter Grace Love is Seattle's shining jewel of grit, beauty and power – think Etta James and Betty Wright meet Mahalia Jackson. She grew up in Tacoma, just a stone's throw from Seattle, which infused her R&B melodies with fortitude and grunge. She was raised on soul music, southern food and stories about the south.
"I breathe music and do my best to give that divinity to others," says Grace, who between her tireless performance schedule runs a soul food restaurant and community show space, Nadine's Kitchen.
Outside of her band life and arts organizing, Grace is an accomplished actress and playwright who has produced several one-woman plays and large-scale productions throughout the U.S. She is a 2016 OneBeat Fellow.
Grace will be accompanied at the workshop by Michaud Savage, a composer, guitarist and performer based in Seattle, WA. As a solo and ensemble guitarist, Michaud is comfortable working in a wide spectrum of musical styles, including but not limited to jazz, classical, tango, rock, blues, rhythm and blues, latin folkloric music, and whatever other musical frontiers he happens upon. As a composer, his work includes compositions for chamber ensembles, orchestra, electronics, Max/MSP, and performance art.
PHARIS ROMERO – BRITISH COLUMBIA
Pharis is from the little town of Horsefly. She sings vibrant duets, mostly with her husband Jason these days. They also write deadly songs, play handmade banjos and love old acoustic guitars. They've toured across North America and the UK. They've been featured on NPR Music, Folk Alley, and have performed on A Prairie Home Companion and CBC's The Vinyl Cafe. They've since released three records as a duo, the third of which, A Wanderer I'll Stay, earned the 2016 Juno for Traditional Roots Album of the Year.  They are passionate teachers and believers in many things folk, and their heartbreakingly harmonic live show is an ever-evolving and never-ending quest for good songs and beautiful sounds.
When not building banjos or performing, they spend much of their year teaching at music camps and workshops including Voice Works, BC Bluegrass Workshops, Fiddle Tunes, Fiddle Works, 108 Mile Bluegrass Camp, Georgia Straight Guitar Workshop, and others.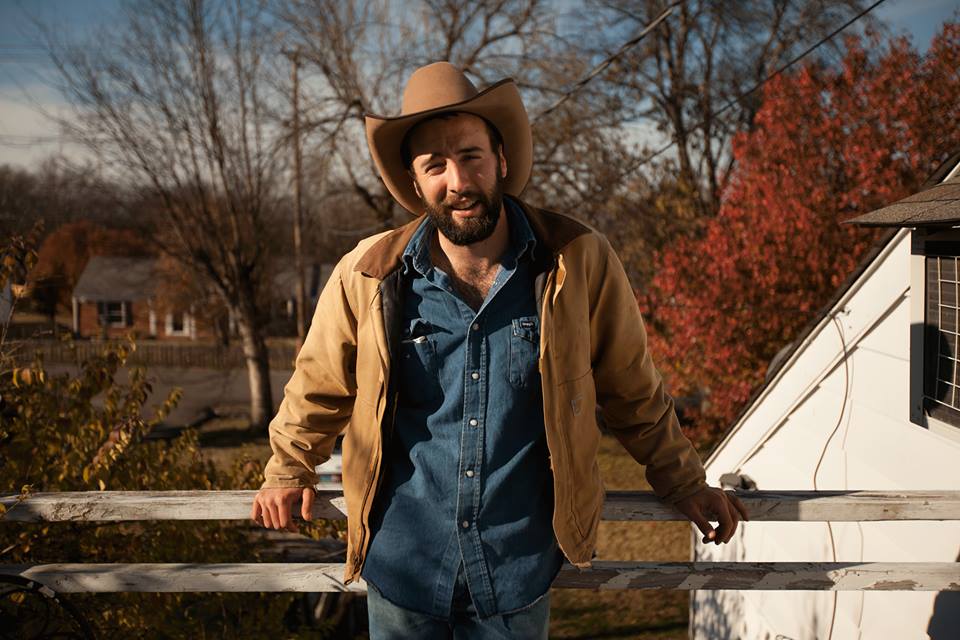 LUKE BELL – TENNESSEE
Luke says – "I grew up in Wyoming and I was never crazy about school or being organized into things in general. I spent the summers on my grandparent's ranch working from age 13 or so- lots of hot days, Randy Travis tapes, and old pick-up trucks with broken door handles.
I went to college at the University of Wyoming, still not crazy about school. After a couple of semesters I started playing at the Buckhorn Bar with the folk crowd. I got a little band going for a while, dropped out of school, and moved to Austin to play music.
I spent two years in Austin playing a lot at the Hole in the Wall and the White Horse mainly, and then moved to New Orleans for several months.
I ended up back in Wyoming with a stray pit-bull doing ranch work for a while and writing songs for a second record. Now I'm living in Nashville making music. I take it all one day at a time. I like work, cowboy culture, just plain good songs, honky-tonks, New Orleans R&B, and my dog."
BECKY KILGORE (WITH JOHN MILLER) – OREGON
Becky is one of America's leading song stylists who finds particular delight in preserving and interpreting the music of the Great American Songbook. She regularly performs worldwide at jazz festivals, jazz parties, and on jazz cruises. She is a frequent guest on National Public Radio's Fresh Air with Terry Gross, has appeared on A Prairie Home Companion, and with Michael Feinstein at Carnegie Hall. She particularly enjoys teaching jazz singing to both new and experienced singers.  Her specialty is jazz vocal coaching, which includes: phrasing, telling a story, connecting with the song, interpretation, finding material, learning the melody, departing from the melody, and being yourself. If you've always dreamed of singing something from the Great American Songbook but confined your vocalizing to the car, or if you are an experienced singer who wants to polish what you've already achieved, then she's the instructor for you. Expect a wealth of information from Becky at the workshop.
She'll be accompanied at her classes by John Miller, one of the most respected acoustic musicians in the country, who worked with Becky in the 1990s. Over the course of his career, John  has performed and recorded with an astonishing assortment of musicians, playing a wide array of styles – country blues, bluegrass, original music, jazz standards, and Brazilian classics, to name a few. We can't wait to see what Becky and John have in store for us in the context of the Voice Works workshop.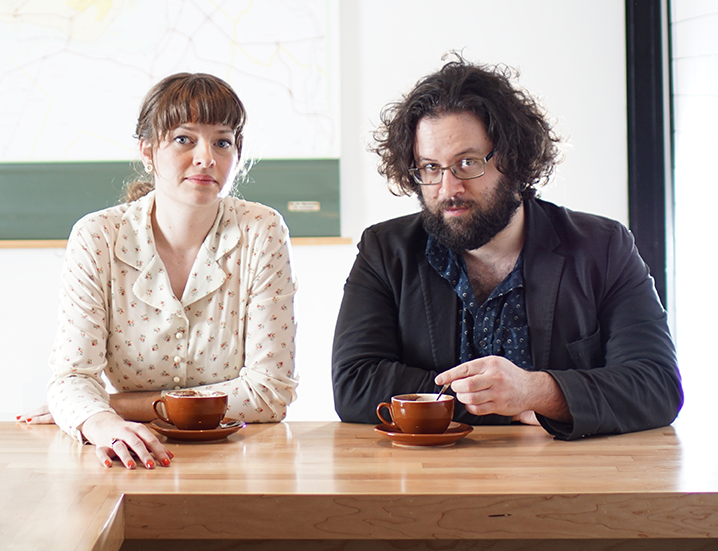 MAJA KJÆR JACOBSEN – DENMARK
Maja is a fiddler, a singer, a researcher and a teacher, as well as a composer, arranger and a dancer. As the daughter of a singer and guitarist, the path to becoming a musician herself was an easy one. At age 14 she started fiddling, with her greatest inspiration coming from the world class fiddlers performing at the Tønder Festival, which Maja attended since she was 8 years old. She's especially fond of the old music and singing traditions of Central Jutland in Denmark, and a book she wrote about the Central Jutland musical traditions will soon be published. She also plays the Norwegian instrument, the Hardanger Fiddle, which she took up while living in Norway in 2009, and her Scandinavian roots take physical form when she performs with her fiddle trio Fru Skagerrak, where the two other members are fellow folk musicians from Norway and Sweden.
Maja has also researched for and nourished the old ways of Danish singing, and one of her missions is to sing the songs in the old dialects in which they were originally sung. She graduated from the Academy of Music & Dramatic Arts Southern in Denmark with a Masters in Folk Music with the fiddle as her main instrument.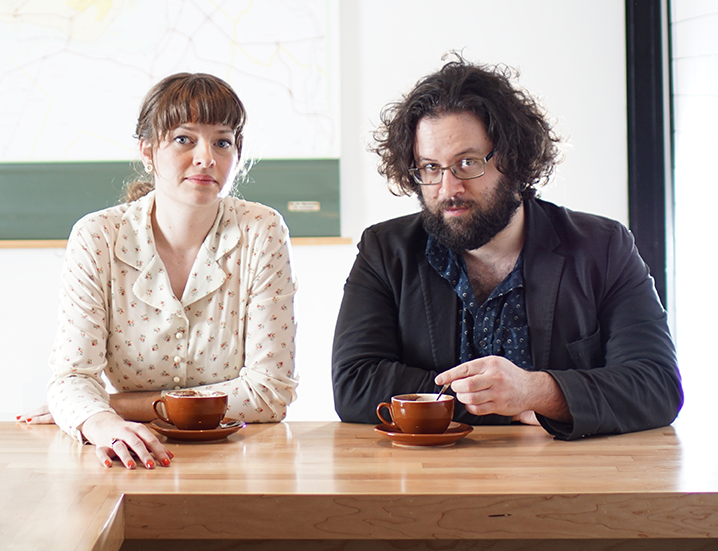 DAVID BOULANGER – QUÉBEC
David is best known as a member of the legendary Québécois folk big band "La Bottine Souriante", which has been touring the world for almost 40 years now. David is a highly respected fiddler, foot-tapper, singer, harmonica player, composer and arranger from Montréal. He was born in 1983 in Saint-Hubert on the south shore of Montréal, where he started to play the fiddle at 8. At 16 he started his first traditional band where he played the guitar, and in CEGEP (pre-university) and university he studied jazz composition, arrangement and violin. He received several honors from the Canadian Folk Music awards: in 2007 for Album of the Year with his band La Part du Quêteux. In 201 0 David was also nominated with his Duo Duval Boulanger for Instrumental Group of the Year for the album "Pièces sur Pièces." Currently, he has played for seven years with LaBottine Souriante, the epic grand trad band of Québec presenting music from Québec with a brass section. David Boulanger is an exceptional Quebecois player who has gained widespread acclaim for his joyful and superb fiddling; a man of great talent, enthusiasm and humor.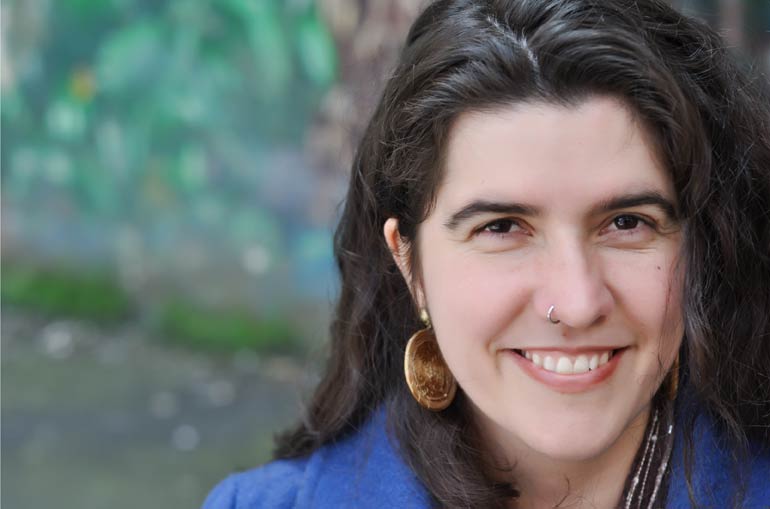 KARLA MUNDY- BRITISH COLUMBIA
Karla is a vibrant, soulful, and diverse vocalist, pianist, arranger and choir leader. She conducts three adult community choirs, leads harmony singing workshops and performs extensively throughout BC and Alberta.
Karla is a founding member of The Shirleys -an all-female acapella sextet, TriVo – vocal trio with Brian Tate and Dawn Pemberton, and Plough – an old-time string band. She specializes in world vocal traditions and rhythms and is passionate about "getting the music off the page" and learning to embody the rhythm of the music.
JENNY LESTER – BRITISH COLUMBIA
Blessed with a voice of sweetness, clarity, and power, Jenny Lester is a dynamic bluegrass performer and recording artist who has established herself as an important singer/songwriter and multi-instrumentalist. She started playing fiddle at age 8 with her family's Driftwood Canyon Family Band, and eventually studied bluegrass at South Plains College in Texas, graduating with honors and three Golden Reel awards. Her original songs are carefully crafted in the bluegrass tradition, while displaying a contemporary freshness that breathes new life into the fabled "high lonesome" sound. Jenny brings a professional, compassionate and positive energy to her lessons and workshops – she was last on staff in 2011 – and people still rave about her remarkable teaching style. Outside of music, she spends a lot of time training horses.
JOE NEWBERRY – NORTH CAROLINA
Newberry grew up singing the old songs he learned from his family in the Ozarks. He's also known for his powerful and innovative banjo playing, and his white hat. And he is also a prizewinning guitarist and fiddler. Joe's songwriting is characterized by the same clean, elegant style as his banjo playing. Joe's song Singing As We Rise, featuring guest vocalist Ricky Skaggs, won the 2012 IBMA Gospel Recorded Performance of the Year award. And in 2013, Joe's They Called It Music, co-written with Eric Gibson, won Song of the Year. A frequent guest on Garrison Keillor's A Prairie Home Companion, Joe also performs with Bruce Molsky, Mike Compton, and Rafe Stefanini as The Jumpsteady Boys. A special side project pairs Joe with old-time music legends Bill Hicks, Mike Craver, and Jim Watson. The four play to enthusiastic audiences around the country as often as their busy individual schedules permit.
VALERIE MINDEL – VERMONT
Val Mindel is a longtime musician, teacher and workshop leader, known for bringing out the best in singers, whatever their level. Her specialty is the close, buzzy harmony that makes American old-time, bluegrass and country harmony so compelling. In addition to teaching, she performs in various combinations, including with California-based Any Old Time String Band, with daughter Emily Miller and her husband Jesse Milnes, and with such stalwarts of the old-time music scene as Debra Clifford and Joe Newberry. As well as maintaining a busy workshop schedule across the country and abroad, Val teaches regularly in New York City at Brooklyn's growing old-time music school, Jalopy. She lives in Marlboro, Vermont.
STAFF MUSICIANS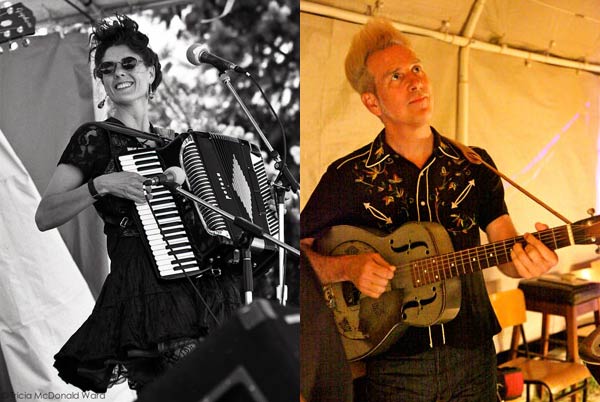 Nova Karina Devonie has been performing and playing accordion in amazing bands since the 1980's, including the crazy Crimpolines, the notorious Nyetz, and radiant Ranch Romance. Presently she is a member of the Rolling Blackouts and the ever-mellifluous Miles and Karina, both based in Seattle, Washington. Nova is also a teacher and loves to help students discover (or rediscover!) the versatility and joy of the accordion.
David Keenan is a busy musician. Being a member of 10 bands, writing, recording and teaching in his hometown of Seattle keeps him that way. This multi-instrumentalist plays guitar, banjo, mandolin, violin, viola and most anything else with strings, making him a versatile recording session artist and performance sideman.