Here's who has confirmed for the 2018 gathering to date; stay tuned for updates…
Dori Freeman | Galax, VA
Dori Freeman grew up in Galax, Virginia, in the Blue Ridge Mountains, surrounded by music her entire life. Galax has always been fertile ground for certain musical traditions, specifically Appalachian, old-time, and bluegrass music. It's here and in the surrounding area that Freeman's deep connection to the region's music began. Following her father and grandfather to folk festivals and fiddler's conventions as a kid, she absorbed her family's tunes as well as traditional songs. She would sometimes wake up in the middle of the night to hear her dad and his friends making music and get up to listen. And while you can't really call her brand of folk old-time or bluegrass, the influence is inescapable, and she feels honored to be a part of that family and regional tradition. Her newest recording, Letters Never Read, firmly establishes her as part of the musical traditions she comes from. For a folk record, it's incredibly diverse, showcasing a wonderfully wide range of sounds. Dori's singing and songwriting brings a modern and honest perspective to an ancient tradition.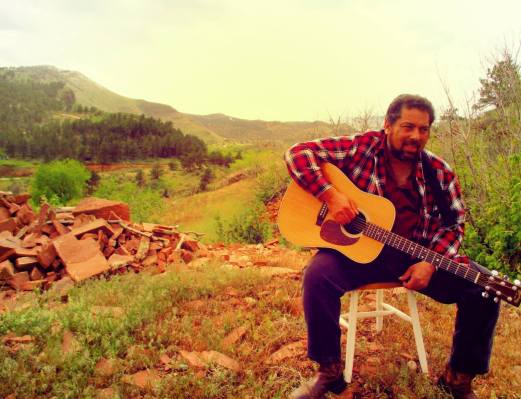 Greg Blake | Overland Park KS
You'll hear it in his voice immediately … the original strain of Appalachian mountain music that lies at the heart of all great modern bluegrass and country. Greg Blake grew up in the mountains of southwest West Virginia, and when he sings, you can hear a voice that connects to the great old generations of mountain singers, invested with a rich twang and rumbling drawl, and the kind of eerily powerful high tenor cry that first inspired the high, lonesome sound. Growing up Greg was immersed in the sounds of old country, mountain bluegrass, and gospel harmonies from a young age. Moving to Kansas City, he started playing in more and more bands, eventually recording on 12 albums for bands like the Bluegrass Missourians, Mountain Holler, The Harvest Quartet and more. He's twice been nominated for the SPBGMA's Traditional Male Vocalist of the Year and five times won the SPBGMA's Guitarist of the Year, not to mention the Kansas State Flatpicking championship. Greg is currently the guitarist and lead vocalist with Jeff Scroggins & Colorado, and they're about to release their third album together.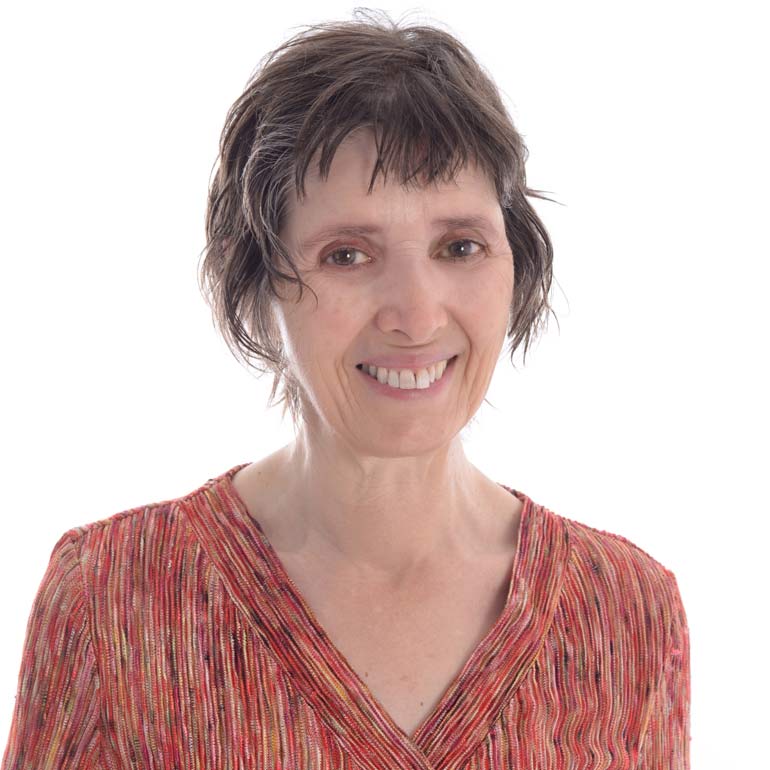 Danielle Martineau | Magdalen Islands QB
Danielle has notched many wondrous musical accomplishments in her life's belt, and she's not done yet. From starting the first Cajun band in Quebec (Josephine) in the 80s, to founding another award-winning group, Rockabayou in the 90s (who mostly played her original compositions), to helping to found the organization Les Danseries de Québec (direct ancestor of Living Heritage Development Center), to her recordings this century as a duo with Lisan Hubert, Les Crapaudes, specializing in traditional songs, her recorded legacy consistently reflects her love of music and people. She began collecting and researching in 1980, an exceptional study Québécois and French-American singing traditions, listening to more than 6000 songs from traditional singers, recordings, Canadian archives, and field recordings. She's an artist and a mediator of her living heritage.
Skip Gorman | Grafton NH
Skip Gorman was introduced to traditional music early in his life at the age of eight, when he received his first guitar and a Jimmie Rodgers record. While growing up he was lucky to have the opportunity to hear musicians like the legendary Texas fiddler, Eck Robertson, Bill Monroe and Maybelle Carter at the  Newport Folk Festival. An encounter with Monroe at age fourteen was a pivotal moment in the young musician's life, and aside from being a masterful cowboy singer and fine fiddler, Gorman is one of the premier mandolinists in the style of Bill Monroe. Skip traveled to Ireland after college, where he explored the Celtic roots of American music and to this day, Skip remains an accomplished Celtic as well as Western style fiddler.
In 1973, he headed to graduate school in Utah, where he began collecting rare recordings by early cowboy singers like Carl T. Sprague, Jules Verne Allen and Powder River Jack Lee. While in Utah, he performed the music of Western pioneers with the Deseret String Band and in 1977 went on to record his first album of old-time cowboy songs and fiddle tunes, Powder River. This seminal recording on Folk Legacy Records along with his Trail to Mexico (1983) was among the very first attempts by a folk revivalist musician to reintroduce the older traditions of the music of the American cowboy.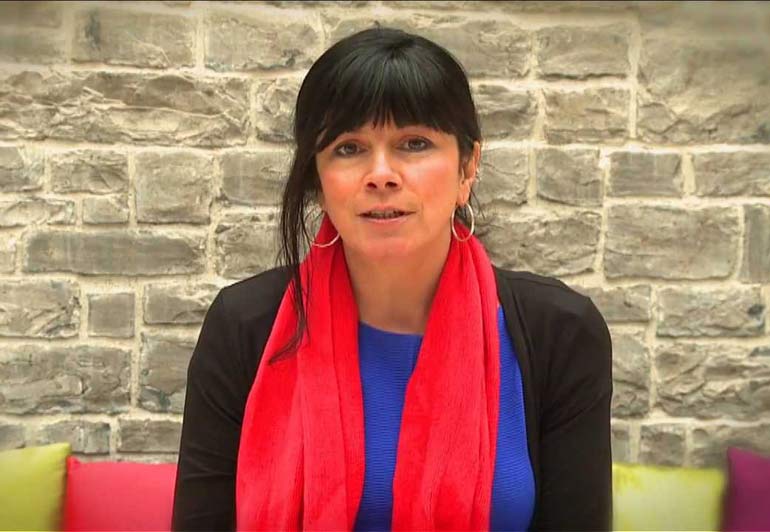 Cathy Jordan | Sligo Ireland
Cathy Jordan was born in Scramogue, County Roscommon, the youngest of seven children.  Her love for traditional singing and music in general was instilled at a young age and music and song was abundant in her house as she grew up.  Her parents were both singers as were her siblings and Cathy herself had a repertoire at the age of three.  As well as traditional music, Cathy was exposed to lots of other types of music from the vast collection of recordings found in her house that had been sent from relations in America.  She began singing publicly at all kind of Feiseanna and concerts as a child and at secondary school got chosen for lead rolls in musical performances. She was Dorothy in the Wizard of Oz, Ado Annie in Oklahoma, and Eliza Doolittle in My Fair Lady! In 1991 Cathy joined Sligo based traditional group Dervish and started her recording career with the Dervish album "Harmony Hill" to huge critical acclaim. This saw Cathy returning to her roots of traditional music and song and sparked off a musical journey which has spanned over 2 decades. She has led Dervish as front-woman through thousands of concerts in hundreds of cities in nearly 40 countries. She is also a self-taught guitar, bouzouki, bodhrán and bones player.
Sue Thompson | Port Townsend WA
Sue Thompson is a noted bluegrass and roots-Americana vocalist, and a dedicated teacher whose Sing Harmony Now! method for learning to sing harmony by ear has won praise on three continents. Sue performs and teaches at festivals and workshops in Europe as well as in the US, Canada, and Japan. "Singing harmony by ear, on-the-fly, is one of the greatest joys of making music," she says. "It's rewarding to see my students sharing that joy." In addition to being a powerful and soulful singer, Sue is one of a small number of accomplished women flatpickers. Her recordings include the late Mike Seeger's Grammy-nominated Third Annual Farewell Reunion and the Western Music
extravaganza Tall Boots, where her fellow musicians nicknamed her "Harmony Part Wizard." She has released two harmony singing instruction CDs, How to Sing Harmony the Natural Way, and Switch on Your Harmony Autopilot.
Don Share | Seattle WA
Don Share is a bluegrass groove-master, and his exquisite and powerful sense of rhythm helps define the band's sound. He is an accomplished lead singer and a harmony singing ace. Don was a founding member of the popular bluegrass bands Who's Driving?, and Rainy Pass, and also currently performs with Old Growth and the folk and country band, The Debutones. Don has taught harmony singing and guitar, and appears on an instructional harmony singing series with Sue Thompson and Keith Little.  Don is proud to perform and record with a D-18 guitar made by Preston Thompson Guitars of Sisters, Oregon.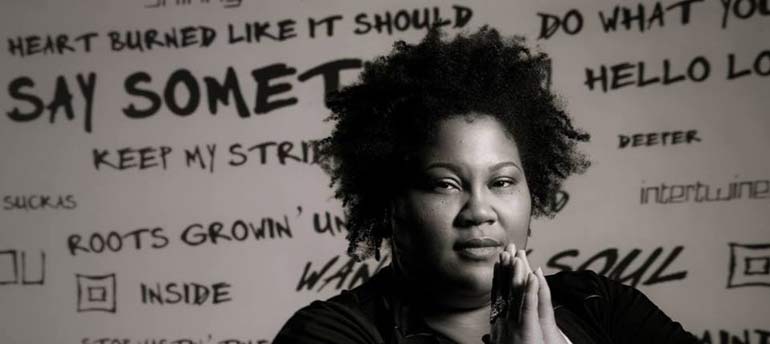 Dawn Pemberton, | Vancouver BC
Vibrant, genuine and soulful, Dawn Pemberton has deep musical roots that take her powerful voice from gospel and soul to jazz, funk and world music. She has become a staple of the Vancouver music scene and can often be found tearin' it up as a vocalist, teacher, adjudicator, choir director and "go to girl" for live performances and studio sessions. She currently directs the Roots 'n' Wings Women's Choir and teaches masterclasses and workshops all over Canada. Dawn's debut solo album, Say Somethin', won Best Urban Recording at the 2015 Western Canadian Music Awards and has received praise from around the globe forecasting her as "…the  new queen of Canadian soul."  A passionate educator and performer, Dawn approaches music with a sense of adventure, quirkiness, and serious groove, and shapes it into her own unique and dynamic package.  Tight, expressive and bold, Dawn will hit you where it counts, funk you up and make you say "Go 'head!"
Anna Roberts-Gevalt | Brooklyn NY
Anna Roberts-Gevalt is a voracious and curious musician who nestles in the space between ancient ballads and new sounds. After spending years in Baltimore's underground art scene, she now resides in Brooklyn, NY. She fell in love with the sound of banjo in college, moved to the mountains, and learned with master musicians in Kentucky, Virginia, and North Carolina. She has been a fellow at the Berea College Traditional Music Archive and OneBeat (Bang on a Can's Found Sound Nation);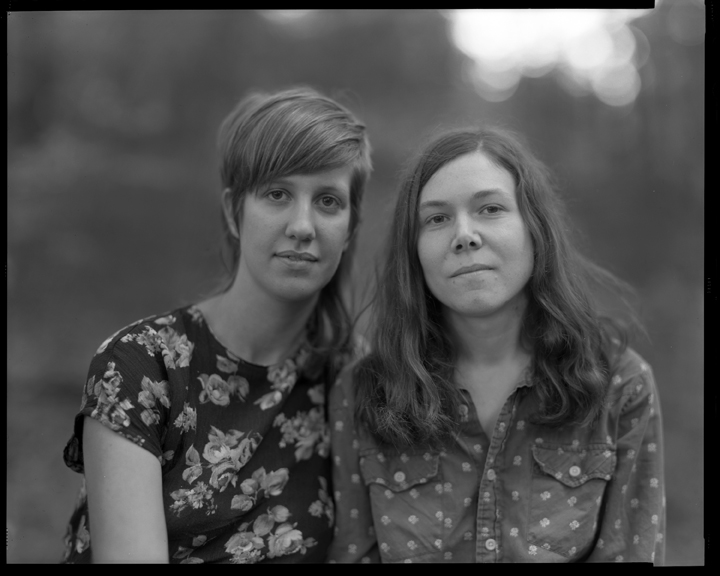 three years artistic director of Kentucky's traditional music institute, the Cowan Creek Mountain Music School; and co-curator of Baltimore's Crankie Festival. She is a summer 2017 fellow at National Sawdust in Brooklyn, and recently studied in a workshop with Meredith Monk.
Elizabeth LaPrelle | Brooklyn NY
Elizabeth LaPrelle is a world-renowned ballad singer who resides on a farm in Rural Retreat, VA. The student of master singer Ginny Hawker and National Heritage Fellow Sheila Kay Adams, LaPrelle was the first recipient of the Henry Reed Award from the Library of Congress at age 16, and won the 2012 Mike Seeger Award at Folk Alliance International. She has been hailed as "the best young Appalachian ballad singer to emerge in recent memory" by UK's fRoots Magazine.