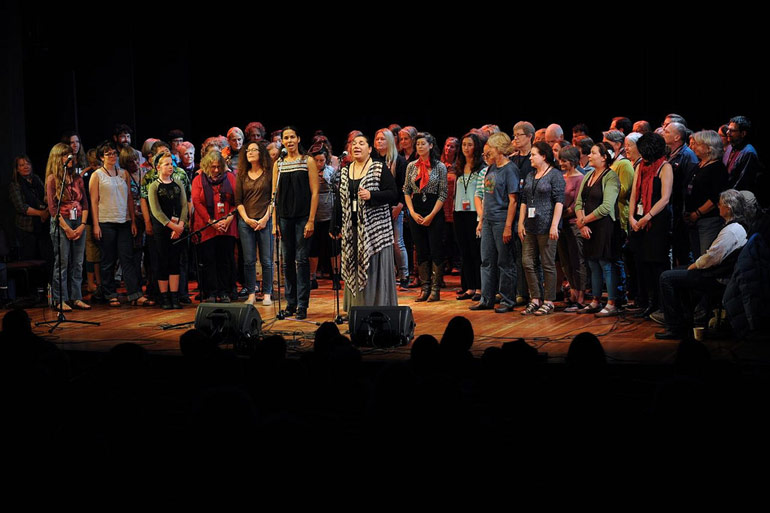 Voice Works' unique combination of world-class artists and passionate singers creates a rich community that welcomes styles, songs and stories in a wide range of vocal traditions.
Vintage Vocals: Roots to Jazz to R&B
Saturday, July 1, 7:30pm
Wheeler Theater
General Admission $25
Tickets on sale to members April 15; general public May 1
Featuring:
Jenny Lester and Karla Mundy
Maja Kjær Jacobsen and David Boulanger
Valerie Mindel and Joe Newberry
Grace Love and Michaud Savage
Becky Kilgore and John Miller
Pharis and Jason Romero
Honky Tonk Polka Dot Dance
Friday, June 30, 8pm
USO Building
Tickets $15 (sold at the door only)
Featuring:
Courtney Granger
Luke Bell
… with a beer garden and a nice wooden dance floor. Wear your Polka Dots!