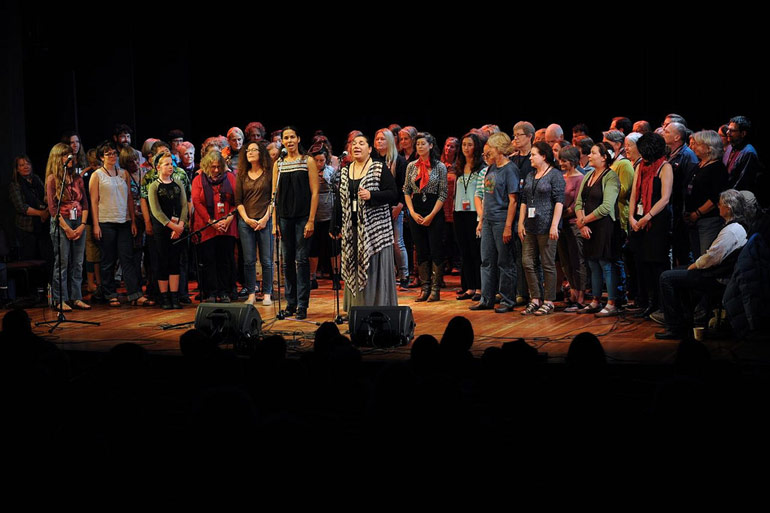 Voice Works' unique combination of world-class artists and passionate singers creates a rich community that welcomes styles, songs and stories in a wide range of vocal traditions.
TBA
Friday, June 30, 7:30pm, Wheeler Theater
Tickets $20, general admission
Honky Tonk Polka Dot Dance
Saturday, July 1, 8:00pm, USO Building at Fort Worden
Tickets $15 (sold at the door only)
… with a beer garden and a nice wooden dance floor. Wear your Polka Dots!