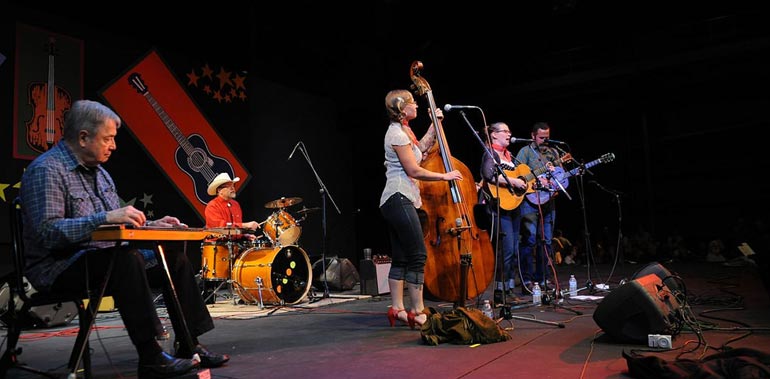 Here's a general idea of what to expect at Voice Works:
Tuesday, June 23, 2015:
3:30 – 5:30pm – registration, settle in, dinner at 6pm,
An extensive welcome and orientation session begins at 8:00pm in the Wheeler Theater. We will introduce each of the singers who are on staff, and ask them to sing a little, and to talk about what they'll be doing during the workshop. We'll also talk about the workshop schedule, bring any fresh information, and try to get all of your questions answered.
WEDNESDAY, THURSDAY, FRIDAY, SATURDAY
9:00: Vocal Warm-ups
9:45 – 10:45: Choice of classes
11:15 -12:15: Choice of classes
2:00 – 3:00: Choice of classes
3:30 – 4:30: "one-offs," instrumental sessions, wildcard slot.
5:00 – 5:45: Open mike
Each of the faculty will be teaching twice a day, at varying times. All classes are open to all comers.
Evenings in 204 – faculty led jams, song swaps, dancing, etc.
SUNDAY
8:00am – breakfast
9:00am – shuttle leaves for airport from Centrum office.
EVENTS OPEN TO THE TICKET-BUYING PUBLIC
Voice Works participants receive prime seating.
Friday, June 26, 2015
Intimate Concert in the Wheeler
7:30 pm; Joseph F. Wheeler Theater
Saturday, June 27, 2015
Honky Tonk Polka Dot Dance
7:30 pm; venue TBD
Detailed class descriptions will be posted soon.