We're currently assembling the 2017 gathering. Here's what we presented in 2016.
---
Poetry

Marvin Bell (Register)
Marvin Bell has been called "an insider who thinks like an outsider," and his writing has been called "ambitious without pretension." He was for many years Flannery O'Connor Professor of Letters at the Iowa Writers' Workshop. His former students show a wide range of aesthetics and include Denis Johnson, Juan Felipe Herrera, Marilyn Chin, Larry Levis, Rita Dove, Norman Dubie, Albert Goldbarth, Joy Harjo, David St. John, Patricia Hampl, Kimiko Hahn, Stephen Kuusisto and James Tate. He has collaborated with composers, musicians, dancers, photographers and other writers. His 23 books include poetry, essays, a children's book and an original form known as the "Dead Man Poem." His many literary honors include awards from the Academy of American Poets and the American Academy of Arts and Letters, Guggenheim and NEA fellowships, and Senior Fulbright appointments to Yugoslavia and Australia. See a snappy, eleven-minute interview about poetry writing in the "On the Fly" series.
Class Description: "Writing Poetry is a Learn-by-Doing Activity"
There is no one way to write and no right way to write. All poems are valid. Some are good and some are better. We'll read your poems to locate the poetry in them. We'll discuss how we can write poems that express the otherwise inexpressible. I'll show you how to write a lot more and how to surprise yourself. I'll show you the cheap tricks that lift poems to another plane. Every poem is an occasion for conversation so bring your concerns and ideas. And remember: this is supposed to be fun. Please bring copies to be distributed to the class of seven of your poems. Nothing much over a page, please: single-spaced, 12-14 point type, nothing fancy such as script-cursive, your name on each page, well-stapled. Place the poems in the order in which you would wish them discussed, but you may change your selections whenever it is your turn. We won't discuss all the poems, but this will give your classmates a bigger sense of your writing.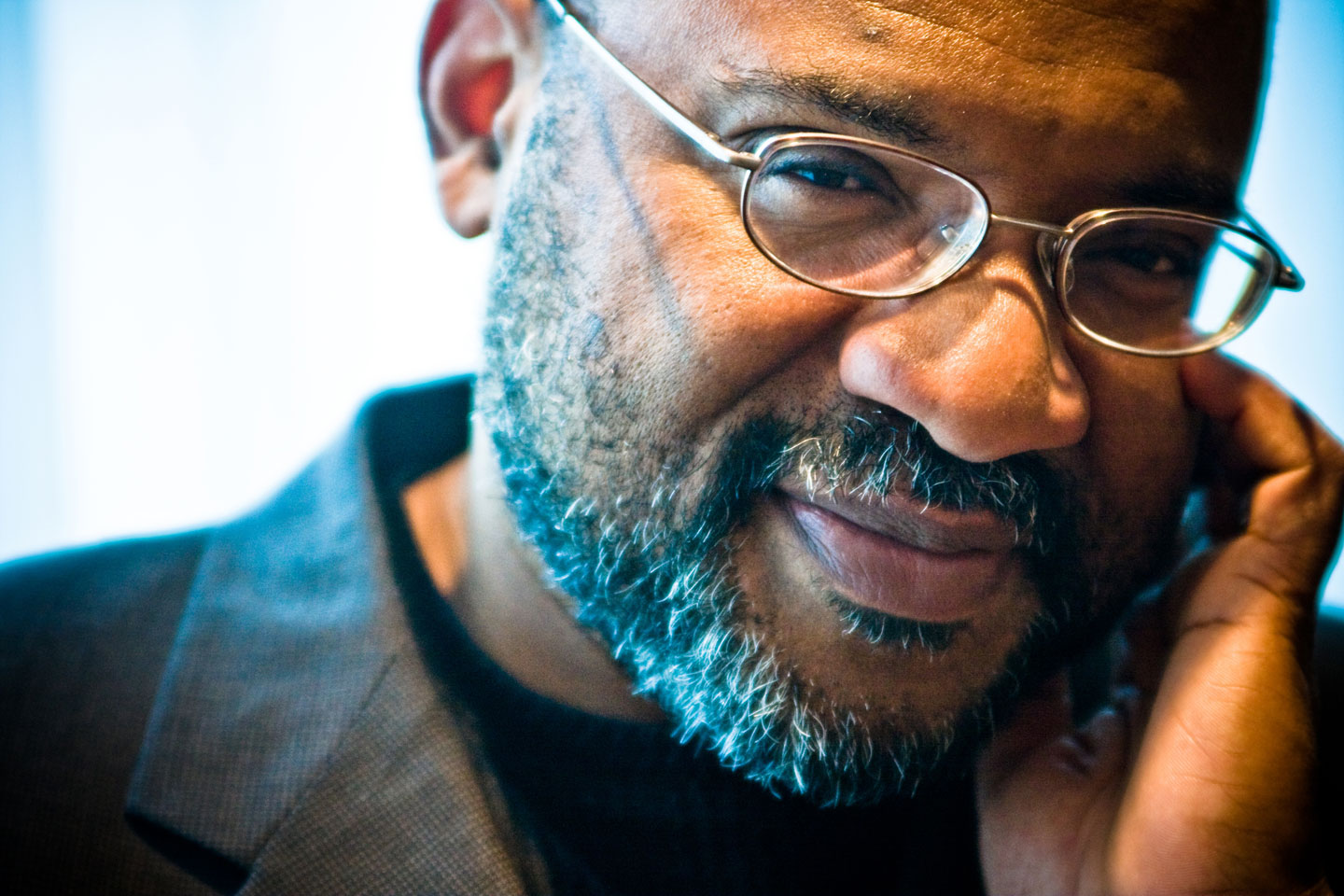 Kwame Dawes (Register)
Ghanaian-born Jamaican poet, Kwame Dawes is the award-winning author of seventeen books of poetry and numerous books of fiction, non-fiction, criticism and drama. He is the Glenna Luschei Editor of Prairie Schooner, and a Chancellor's Professor of English at the University of Nebraska. Kwame Dawes also teaches in the Pacific MFA Writing program.
Class Description: "Write, Write, Write."
Over the course of the week, you will be generating a great deal of work through a series of focused and challenging approaches to the making of the poem.  While there will be discussions of prosody prompted by mini-craft meditations during the workshops, the bulk of the time will be spent writing.  The hope is to enhance the writing practices that you have and to find ways to strengthen those things that are working well in the art.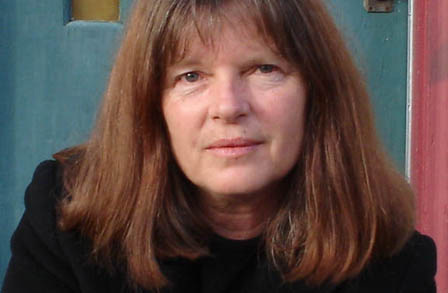 Dorianne Laux (Register)
Dorianne Laux's fifth collection, The Book of Men, winner of The Paterson Prize, is available from W.W. Norton. Her fourth book of poems, Facts about the Moon, won The Oregon Book Award and was short-listed for the Lenore Marshall Poetry Prize. Laux is also the author of Awake; What We Carry, a finalist for the National Book Critic's Circle Award; andSmoke. She is the co-author of the celebrated text The Poet's Companion: A Guide to the Pleasures of Writing Poetry. Among Laux's awards are two Best American Poetry Prizes, a Pushcart Prize, two fellowships from The National Endowment for the Arts, and a Guggenheim Fellowship. Laux directs the Program in Creative Writing at North Carolina State University and is a founding faculty member at Pacific University's Low Residency MFA Program.
Class Description: "The Stately Language of Poetry"
How can one write a poem without much "decoration," fanfare or frill. No extra words, and every word counts. It's difficult to write a simple poem, a poem of precision, accuracy, depth and breadth. One where each image is necessary to the whole, where the language both sings and means, makes and unmakes. We will look at the construction of a number of deceptively simple poems to uncover and discover how they work, how dependent they are on diction and word choice, and the gravitas they achieve through what I call "stately" language.  Come prepared to write every day, using model poems by Robert Hayden, Ruth Stone, Jack Gilbert, Walt Whitman, Lucille Clifton, Louise Gluck, Jane Hirshfield, Joseph Millar and James Wright.
Fiction
Sam Ligon (Register)
Samuel Ligon is the Artistic Director of the Port Townsend Writers' Conference. He's the author of Drift and Swerve, a collection of stories, and Safe in Heaven Dead, a novel. His new novel, Among the Dead and Dreaming, is forthcoming in 2016. His stories have appeared in The Quarterly, Alaska Quarterly Review, Prairie Schooner, StoryQuarterly, New England Review, and elsewhere. His essays appear monthly in the Inlander. Ligon teaches at Eastern Washington University in Spokane, and is the editor of Willow Springs.
Class Description: "Flash-fiction Boot Camp"
In the anthology Sudden Fiction, Robert Kelly refers to short-short fiction as "the insidious, sudden, alarming, stabbing, tantalizing, annihilating form… neither poetic prose nor prosy verse, but the energy and clarity typical of prose coincident in the scope and rhythm of the poem." In the same anthology, Joyce Carol Oates writes that "[v]ery short fictions are nearly always experimental, exquisitely calibrated, reminiscent of Frost's definition of a poem—a structure of words that consumes itself as it unfolds, like ice melting on a stove." Very short fictions tend to rely on surprise, a hard turn at the end. They're often elliptical or fragmented, shaped by tone and shadow. In this workshop, we'll be exploring compression and limitation, evocation and implication, formal constraint and what might arise from line pressure and narrative restriction. We'll  immerse ourselves in a fever of flash fiction reading and writing, composing and workshopping three short-short stories—an intensive in the annihilating form.
Jonathan Evison (Register)
Jonathan Evison, is an American writer best known for his novels All About Lulu, West of Here, and The Revised Fundamentals of Caregiving. His work, often distinguished by its emotional resonance and offbeat humor, has been compared by critics to a variety of authors, most notably J.D. Salinger, Charles Dickens, T.C. Boyle, and John Irving. Sherman Alexie has called Evison "the most honest white man alive. His third novel, The Revised Fundamentals of Caregiving, earned him his second Pacific Northwest Booksellers Award in as many years. In the New York Times, Janet Maslin called the novel "Evison's most stealthily powerful novel." Upon its release, The Revised Fundamentals of Caregiving was optioned for film by Rob Burnett of Worldwide Pants, and was produced in 2015, starring Paul Rudd, Selena Gomez, and Craig Roberts, for release in 2016.
Class description: "Getting Your Novel Off the Ground"
A great beginning should act as nothing less than the blueprint for your entire novel. The first 5 pages should not only inform and prepare the reader, set the tone of the novel, introduce the protagonist, the themes, and the primary dilemma, they should also evoke a distinct emotional and intellectual response, surprise and subvert the reader's expectations at every turn, and above all, entice the reader to move in the direction of the ending. A tall order, to be sure. In this workshop, we're going to explore your beginnings. We're going to pick them apart, discuss them, probably throw them away, then re-invent them several times, with an eye toward point-of-view, theme, character development, and narrative engineering. Then, we'll probably throw them away again, beat ourselves up a little, and go back to the drawing board. It'll be fun! What I'll need in advance: The first 5 pages (double spaced) of your novel.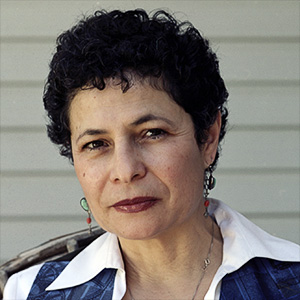 Helena María Viramontes (Register)
Helena María Viramontes is currently Director of the Cornell University Creative Writing Program, where she has taught for over 20 years.  A frequent member of the faculty of the Bread Loaf Writers' Conference, Helena is is the author of Their Dogs Came with Them, a novel, and two previous works of fiction, The Moths and Other Stories and Under the Feet of Jesus, a novel. Her work is widely taught and anthologized.  Named a Ford Fellow in Literature for 2007 by United States Artists, she has also received the John Dos Passos Prize for Literature, a Sundance Institute Fellowship, and an NEA Fellowship.  Her former students include NoViolet Bulawayo, H. G. Carrillo, Catherine Chung, Jennine Capó Crucet and Manuel Muñoz.
Class Description
Grace Palely once advised, "Write about the things you don't know about the things that you do."  I love this advice for several reasons.  Where else does the glimmer of story come from if not from a personal perception, a lived experience, a local language?  That glimmer turns into fiction when we begin to discover the things we don't know about the things we do.  This workshop will explore ways of rediscovering what we don't know by creating a new way of seeing the extra-ordinariness of the ordinary.  I will bring writing prompts and exercises to sharpen the senses, making us more alert to our own world and its other-worldliness.
Fiction/Nonfiction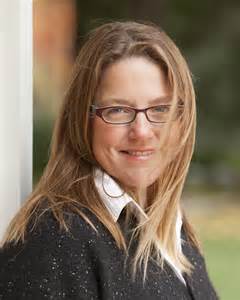 Pam Houston (Register)
Pam Houston is the author of two collections of linked short stories, Cowboys Are My Weakness and Waltzing the Cat; the novels, Sight Hound and Contents May Have Shifted; and a collection of essays called A Little More About Me, all published by W.W. Norton. Her stories have been selected for the Best American Short Stories, the O. Henry Awards, the Pushcart Prize, and the Best American Short Stories of the Century. A collection of essays, A Little More About Me, was published by W.W. Norton in the fall of 1999.
Class Description: "In Praise of the 82 Percent True Story"
In this class we will explore the place (I think of it as less of a line and more of an ever widening grassy meadow) where fiction and nonfiction overlap. The autobiographical novel, the lyric essay, the imagined memoir. I have lived in that meadow all my writing life. In nonfiction, we are told, we can't make up anything (as if that were even possible). In fiction, thank goodness, there is no correspondent rule that says we have to. But more interesting than that old James Frey/Oprah debate, perhaps, is what writing memoir has to teach us about writing fiction and vice versa. It can be interesting to color within the lines of genre, and it can be at least as interesting not to. Together we will consider how, by moving back and forth across that divide—and by maybe even temporarily dissolving it—we might set ourselves, and our material, free. Please bring to class 15 pages of an at least semi-autobiographical short story or novel; or a personal essay or memoir in which you made at least one thing up (I would wager that would be true of every single memoir in existence), or a piece of writing that can't decide whether it wants to be fiction or nonfiction. Please read, in advance of attending, Battleborn, by Claire Vaye Watkins, and Paul Lisicky's The Narrow Door.
Nonfiction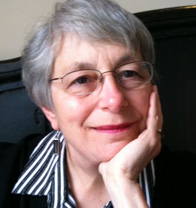 Joy Passanante (Register)
Joy Passanante has published work in various literary journals including The Gettysburg Review, The Alaska Quarterly Review, and Shenandoah.  Both her collection of stories, The Art of Absence, and her novel, My Mother's Lovers, were finalists for several national awards. Her essays have received awards from Shenandoah and the Magazine Association of the Southeast (for an essay in The Georgia Review). She has also published a fine-press book of poems, Sinning in Italy and is completing a book of nonfiction. She has received Idaho Commission on the Arts Fellowships for poetry and fiction and an Idaho Humanities Fellowship for nonfiction. For twelve years she served as University of Idaho's Associate Director of Creative Writing.
Class Description: "Writing Our Lives in Fragments: Short Works that Tell Big Stories"
Our focus will be on writing short (one- to five-page) nonfiction pieces that plunge swiftly to the heart of an experience. The spotlight will be on those closest to us, our families—on portraying them, in a distilled, potent form, in short scenes that tell a larger story. Think of the literary fragment form as a palette for exploration, an opportunity to paint and preserve a vision of pivotal people and events in our lives. A variety of prompts will help us generate material to develop as we work together with details, characters, dialogue and reflection. Daily writing exercises and occasional guided meditations will jump-start our work. Published texts will provide models and inspiration. Informal workshops will offer critiques, suggestions, and support. The constraints of the form will help us hone in on what matters most in our nonfiction narratives and offer fresh perspectives. In addition, we'll explore the narrative fragment's role in working synergistically as piece set within a longer essay, as a key component of the narrative arc of a memoir, and as a mini-essay in its own right. Let's challenge ourselves to play with this absorbing form.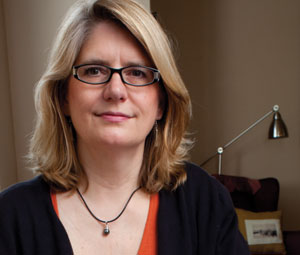 Debra Gwartney (Register)
Debra Gwartney is the author of Live Through This, a memoir published in 2009 by Houghton Mifflin Harcourt, and a finalist for the National Book Critics Circle Award. The book was also a finalist in 2009 for the National Books for a Better Life Award and the Oregon Book Award, and was shortlisted for the Pacific Northwest Booksellers Award. Jeff Baker, book critic for The Oregonian, named Live Through This one of the top ten Pacific Northwest Books of the year.
Class Description: "Narrative Strategies"
"The essayist or memoirist must above all be a reliable narrator; we must trust his or her core of sincerity. We must also feel secure that he or she has done a fair amount of introspective homework already, is grounded in reality, and is trying to give us the maximum understanding and intelligence of which he or she is capable." –Phillip Lopate
You may have a compelling tale to tell about your own life, but how do you make it deeply meaningful to readers? How do you move from anecdote to narrative? This will be the central focus of our workshop in memoir writing, with particular attention paid to scene writing, character development, and—of essential importance to this genre—the credibility and authority of the person called "I." Our sessions will largely be given to the discussion of participant manuscripts, though expect a few in-class exercises and also lively conversations about published models I'll hand out during the first meeting.