CREATIVE NONFICTION
Sayantani Dasgupta (register)
"The Techniques of Creative Nonfiction"
Each of us has numerous stories worth telling but how do we convey the complexity and messiness of our lives through the "rigid" structure of essays? Moreover, essays come in a variety of shapes, sizes, and structures. How do we choose structures that will best serve our specific stories? How do we recreate our memories in writing so that it's not just the content of the essay that stays with the reader but also how it visually looks on the page? In this workshop, we will read and write five types of creative nonfiction essays: Personal, Memoir, List, Abecedarian, Segmented. The demand and focus of each type is different, so to aid our understanding and serve as inspirations, we will read the works of Kim Barnes, Roxane Gay, Wole Soyinka among others. There will be a variety of daily prompts, writing exercises, and short, informal workshops. We will discuss strategies to create strong characters and rich descriptions, ensure our essays ask meaningful questions, and also examine contemporary trends in creative nonfiction. At the end of the week, you will have five new and very different essays to take home plus a bunch of reading recommendations and writing techniques.
Born in Calcutta and raised in New Delhi, Sayantani Dasgupta is the author of Fire Girl: Essays on India, America, & the In-Between and the chapbook The House of Nails: Memories of a New Delhi Childhood. Her essays and stories have appeared in such magazines as The Rumpus, Phoebe, and Gulf Stream, among other magazines and literary journals. She is the nonfiction editor of the Crab Creek Review. She teaches at the University of Idaho. In Fire Girl, Sayantani examines her personal story against the history, religion, popular culture and mythology of South Asia and her current home in the American West. 
Priscilla Long (register)
"Writing Creative Nonfiction/Memoir."
We will write deeply and from the heart. We will look closely at brilliant models of short creative nonfictions/memoir and generate from three to five new pieces of our own, using the writing practice method originated by Peter Elbow and Natalie Goldberg. You are also invited to bring any manuscript you are already working on, to work new craft moves on. We will work intensely on craft—always in relation to our own works in progress. Our craft work will center on matters such as crafting a great opening, making (good) metaphors, composing sentences that enact what they mean as well as say what they mean (for example a shattering experience might be expressed in a shattered sentence, i.e., fragments). We will hone our observation skills by doing a daily observation practice. We will get feedback on our pieces from one another.  We will write by hand in a notebook (no computers in class) but please also bring your laptop or a flash drive for use in the computer room, as all assignments will be handed in typed. We'll use my book "The Writer's Portable Mentor: A Guide to Art, Craft, and the Writer's Life," (will be available at Conference) and we will have fun!
Priscilla Long is a Seattle-based writer and poet, author of five books (to date), and numerous publications in literary journals. She grew up on a dairy farm on the Eastern Shore of Maryland, attended Moravian Seminary for Girls and Antioch College in Yellow Springs, Ohio, entered the printing trade in Boston and was there active in peace and social justice movements as well as in the old-time music scene. In 1988 she moved to Seattle, where she teaches and writes. During the 1990s and beyond she performed her poetry as a member of the Seattle Five Plus One. She serves as founding and consulting editor of HistoryLink.org, the free online encyclopedia of Washington state history. She writes science, poetry, history, creative nonfiction, and fiction.
Melissa Febos (register)
"Personal Matters: Pushing the Boundaries of First-Person Nonfiction"
Memoir is not a dirty word. Confessions often make compelling stories. Nonetheless, as personal writers, we must seek to bring thoughtfulness, honesty, and real craft into this bloated landscape of bloggers and tabloids; we must be artful, intellectual, innovative, and accessible. This circumspection need not exclude emotional intimacy. As Virginia Woolf said, "A good essay must have this permanent quality about it; it must draw its curtain round us, but it must be a curtain that shuts us in not out." A writer must take the risk of naming that which most frightens her. And then she must hammer that truth until it shines from every angle. We can plumb experiences of sex, addiction, violence, love, madness, and all manner of internal phenomena while avoiding pitfalls of insularity and sensationalism. Stories like this necessarily implicate other people, but we must always save the hardest scrutiny for ourselves. In this class, we will examine the way experience, emotion, research, and intellection are integrated in creative nonfiction through both traditional and innovative craft techniques. We will rigorously study the tools of our craft—how dialogue, description, pacing, and scene work to bring a story to life and hold a whole world in microcosm. We will study the masters of this form, and then apply these techniques to our own work. Participants should be ready to work and take those risks both on the page and inside themselves that make nonfiction worth reading.
Melissa Febos is the author of the memoir, "Whip Smart" (St. Martin's Press 2010), and the essay collection, "Abandon Me" (Bloomsbury 2017). Her work has appeared in The Kenyon Review, Tin House, Granta, Prairie Schooner, Glamour, Salon, New York Times, Guernica, Dissent, Poets & Writers, Goodbye to All That: Writers on Loving and Leaving New York, and elsewhere. Her essays have won prizes from Prairie Schooner, Story Quarterly, and The Center for Women Writers and she has been featured on NPR's Fresh Air, CNN, Anderson Cooper, and elsewhere. She is a three-time MacDowell Colony fellow, and has also received fellowships from the Bread Loaf Writer's Conference, Virginia Center for Creative Arts, Vermont Studio Center, The Barbara Deming Memorial Fund, Ragdale, and Lower Manhattan Cultural Council. The recipient of an MFA from Sarah Lawrence College, she is currently Assistant Professor of Creative Writing at Monmouth University and MFA faculty at the Institute of American Indian Arts (IAIA). She serves on the Board of Directors for VIDA: Women in Literary Arts, and co-curated the Manhattan reading and music series, Mixer, for nine years. She was raised on Cape Cod and has lived in Brooklyn for seventeen years.
POETRY
Mark Doty (register)

UNSCREW THE LOCKS FROM THE DOORS: Writing New Poems
Walt Whitman, early in the "language experiment" he called LEAVES OF GRASS, calls on his readers to open the locked doors and unscrew the doors from the jambs. In Whitman's spirit, this workshop is designed to invite poets to move in new directions by generating new work and then developing drafts in various directions. The goal is to work and work, suspending judgment, diving deep into what we don't know how to do yet, seeking insight, complexity and strategies that might lead us, like new roads, to new places.
Since the publication of his first volume of verse, "Turtle, Swan", in 1987, Mark Doty has been recognized as one of the most accomplished poets in America. Hailed for his elegant, intelligent verse, Doty has often been compared to James Merrill, Walt Whitman and C.P. Cavafy. His syntactically complex and aesthetically profound free verse poems, odes to urban gay life, and quietly brutal elegies to his lover, Wally Roberts, have been hailed as some of the most original and arresting poetry written today. The recipient of numerous grants and fellowships, Doty has also won a number of prestigious literary awards, including the Whiting Writer's Award, the T. S. Eliot Prize, the National Poetry Series, the Los Angeles Times Book Award, the National Book Critics' Circle Award, the PEN/Martha Albrand Award for first nonfiction, and the National Book Award for Fire to Fire: New and Selected Poems (2008). A long-time resident of Provincetown, Massachusetts, Doty teaches at Rutgers University in New Jersey.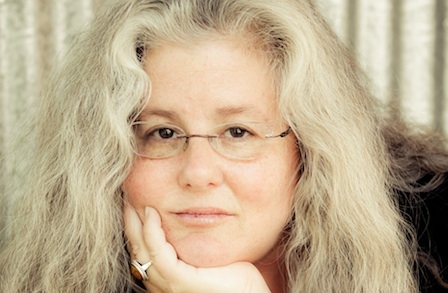 Dana Levin (register)
"Poetry and the Unconscious"
"Life"s nonsense pierces us with strange relation," writes the poet Wallace Stevens. In this workshop, we"ll explore how to "make sense" of poetry"s relation to the unconscious and the use we can make of this relationship for poetic composition and revision. In the related Monday craft lecture, (open to all), we"ll discuss the notion of associative logic, looking at poems by the French Surrealists, Charles Simic, Gertrude Stein, and others; in class, we will workshop original participant work. Participants will turn in two poems before the conference begins: one original (the messier, the most resistent to completion, the better!) and one in response to a two-part poetry exercise that engages the unconscious, source of our strangest visions.
Poet Dana Levin grew up in California's Mojave Desert and earned a BA from Pitzer College and an MA from New York University. Levin's collections of poetry include In the Surgical Theatre (1999), Wedding Day (2005), Sky Burial (2011), and Banana Palace (2016). Selecting Levin's manuscript for the American Poetry Review/Honickman First Book Prize, Louise Glück praised the work as "sensuous, compassionate, violent, extravagant." In the Surgical Theatre also won the John C. Zacharis First Book Award from Ploughshares, the Witter Bynner Prize from the American Academy of Arts and Letters, and the PEN/Osterweil Award. Levin's honors include awards and fellowships from the National Endowment for the Arts, the Rona Jaffe Foundation, the Witter Bynner Foundation and the Library of Congress, the Lannan Foundation, the Guggenheim Foundation, and the Whiting Foundation. Her work has been widely anthologized and has won several Pushcart Prizes. She lives in Santa Fe and teaches at Maryville University in St. Louis, where she serves as distinguished writer-in-residence. 
Erin Belieu (register)
"Visioning and Revisioning"
In this workshop, we'll spend some time working from models and prompts. You'll generate much new work but we'll also keep space open for those poems you may have sitting about that simply refuse to stand up straight, no matter how many times you've poked them in the back. Having had the great pleasure of teaching at the this conference frequently, I have a strong sense of the rhythms of the workshops, how much time we have in class, how delightfully full your schedule will likely be outside of class (and how to choose from all the pleasures before us?!!), so I try to be very flexible and open about which poems you choose to share with our group. We'll write a lot and revise a lot. My basic philosophy in workshop is that it's my job to give you the craft tools, inspiration, confidence, and tough critical radar you'll need to keep generating, to keep revising, when back at home with mostly only yourself to spur you on. And for us to have a good time while doing so. Because poetry is first and foremost a pleasure, right? I think so, and I hope you think so, too.
Born in Nebraska, Erin Belieu earned an MA from Boston University and an MFA from Ohio State University. Belieu's work focuses on gender, love, and history, filtering wide-ranging subject matter through a variety of theoretical frameworks. She often addresses feminist issues and uses poetic conventions and street talk. Belieu is the author of four books of poetry: Infanta (1995), selected by Hayden Carruth for the National Poetry Series; One Above, One Below (2000); Black Box (2006), a finalist for the Los Angeles Times Book Prize; and Slant Six (2014). Belieu has taught at Washington University, Boston University, Kenyon College, and Ohio University, and was formerly former managing editor of AGNI. She is director of the Creative Writing Program at Florida State University and former artistic director of the Port Townsend Writers' Conference. Belieu is working on a memoir about raising a child with special needs.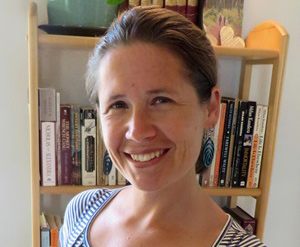 Alexandra Teague (register)
"Next Year's Words Await Another Voice": Finding Each Poem's Voice 
Poets are often concerned with finding their authentic or resonant voice, and this workshop will help you explore how voice works on the level of individual poems—the ways in which you can hone what Mark Doty, in The Art of Description, calls the "voiceprint" or "mind at work" within each poem. Through close reading of a range of poems—by Patricia Smith, Natalie Diaz, Laura Kasischke, Terrance Hayes, and others—and through writing exercises and workshopping, you'll explore ways to bring your poems into conversation with other poets' work and learn from their control of voice. You'll also explore incorporating other voices into your poems—whether through outright persona or borrowed speech. Rather than finding a voice, this workshop offers the premise that the more valuable work is learning to find and shape the voice that—to borrow a line from T.S. Eliot—each poem's or subject's "words await."
Alexandra Teague was born in Fort Worth, Texas, grew up in Eureka Springs, Arkansas, and has since lived in Missouri, Montana, Florida (where she earned her MFA at the University of Florida), Hawaii, California, and Idaho. Her first book of poetry, Mortal Geography, (Persea 2010) won the 2009 Lexi Rudnitsky Prize and the 2010 California Book Award. Her second book, The Wise and Foolish Builders, was published by Persea in April 2015. Her first novel, The Principles Behind Flotation, is forthcoming from Skyhorse in March 2017. Her poetry has also appeared in anthologies including Best American Poetry 2009 and New California Writing 2012 and 2013, as well as journals including The Missouri Review, New England Review, Threepenny Review, and The Southern Review. A  2006-2008 Stegner Fellow at Stanford, a 2011 National Endowment for the Arts Fellow, and winner of the 2014 Jeffrey E. Smith Missouri Review Editors' Prize, she is Associate Professor of Poetry at University of Idaho, faculty advisor for Fugue, and an editor for Broadsided Press. 
FICTION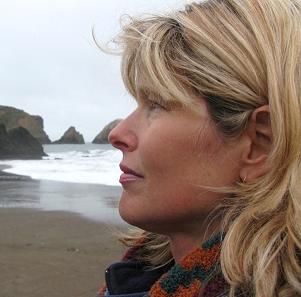 Kathryn Trueblood (register)
"Turning Life into Fiction"
This workshop will be devoted to converting life stories into fiction of all genres, and it operates on the premise that all fiction is autobiographical, though it may be only emotionally autobiographical. (No one has to know but you!) You'll work deeply on techniques of flashback, dialogue, point of view, and description. Even if your character is captured by an alien space ship and taken to a planet billions of miles away from Earth called Tralfamadore, there has to be some emotional stake in it for you, some life question that you need to work out. Without a genuine emotional connection, we tend to write fiction that is more of a head game than a high stakes emotional experience for the reader. We will undertake the challenge of writing a short story this week—from hands-on generative techniques to prompts for revision that address both structure and sentence.
Winner of the 2013 Goldenberg Award in Fiction and the 2011 Red Hen Press Story Award, Kate Trueblood understands the complication of balancing a career and family. She is the mother of two children, a writer, and an Associate Professor at Western Washington University. For the new collection, she has been researching pharmaceutical corporations' efforts to sell blockbuster drugs and the effect of that on the medical profession. She is concerned that people's problems are being redefined as diseases in order to encompass a greater percentage of the population. In The Medicated Marriage, families struggle to recognize spiritual epiphanies amidst the diagnoses. The collection speaks to a generation whose loyalties are now torn between their aging and often unreasonable parents, and their teenaged and relentlessly unreasonable children. Her stories and articles have been published in Poets & Writers Magazine, Rain Taxi Review of Books, Publishers Weekly, The Seattle Weekly, Glimmer Train, The Seattle Review, The Cimarron Review, Zyzzyva, and others.
Sam Ligon (register)
"Novel Beginnings: Clocks and Promises"
"If you really want to hear about it," Holden tells us (accuses us?) in the first line of The Catcher in the Rye, "the very first thing you'll probably want to know is where I was born, and what my lousy childhood was like, and how my parents were occupied… and all that David Copperfield kind of crap, but I don't feel like going into it, if you want to know the truth." Do we want to know the truth? Will Holden go into it? James Welch begins Fools Crow with a clock and a sense of foreboding: "Now that the weather had changed, the moon of the falling leaves turned white in the blackening sky and White Man's Dog was restless. He chewed the stick of dry meat and watched Cold Maker gather his forces." Ann Patchett's Bel Canto begins with a clock and action: "When the lights went off the accompanist kissed her. Maybe he had been turning toward her just before it was completely dark, maybe he was lifting his hands." Maybe. Maybe. Beginnings establish tone, mood, and point of view. They start a clock or indicate its unwinding. They make promises subsequent pages may or may not keep, plant mysteries, and bring the reader in—or kick her out. In this class we'll workshop first chapters, fifteen double spaced pages, with an eye toward clocks, invitations, and promises made.
Samuel Ligon is the Artistic Director of the Port Townsend Writers' Conference. He's the author of two novels—Among the Dead and Dreaming and Safe in Heaven Dead—and two collections of stories, Wonderland, illustrated by Stephen Knezovich, and Drift and Swerve. His stories have appeared in Prairie Schooner, New England Review, New Ohio Review, Gulf Coast, and Okey-Panky, among other places, and his essays appear in The Inlander. Ligon edits the journal Willow Springs and teaches at Eastern Washington University in Spokane.
Dan Chaon (register)
"Dreaming Awake: A Generative Fiction-Writing Workshop"
This generative workshop will focus on unique strategies for generating ideas, discovering scene, character and plot, and deepening and expanding our abilities to imagine new narratives using a variety of different techniques and modes. There will be in-class writing and take-home assignments throughout the sessions: you'll leave the Conference with several new stories in hand and reliable tools for overcoming writer's block.
Dan Chaon is the acclaimed author of Among the Missing, which was a finalist for the National Book Award, and You Remind Me of Me, which was named one of the best books of the year by The Washington Post, Chicago Tribune, San Francisco Chronicle, The Christian Science Monitor, and Entertainment Weekly, among other publications. Chaon's fiction has appeared in many journals and anthologies, including The Best American Short Stories, Pushcart Prize, and The O. Henry Prize Stories. He has been a finalist for the National Magazine Award in Fiction, and he was the recipient of the 2006 Academy Award in Literature from the American Academy of Arts and Letters. Chaon lives in Cleveland, Ohio, and teaches at Oberlin College, where he is the Pauline M. Delaney Professor of Creative Writing.