JULY 15-22
FICTION
Patricia Henley (register)
"Claiming Your Home Ground and Its People"
Barry Lopez wrote that "landscape shapes mindscape." This generative workshop will examine the ways that place can influence characters. Who are the characters in the cities and towns, the islands and villages, the high country and lowlands, you write about? And how have those characters been shaped by place? We will read and discuss the work of David Guterson (Snow Falling on Cedars) and Hilary Mantel (A Change of Climate), two writers who focus on characterization tied to place. We will explore your home-grounds, those places from which your best writing emerges, and there will be writing assignments every day. You will go home with deep characterizations of people and places with which to jump start your novels and stories. Along the way we will discuss plotting and structure.
Patricia Henley is the author of three novels, four collections of stories, two chapbooks of poetry, and a stage play. Her first novel, Hummingbird House, was a finalist for the National Book Award and The New Yorker Fiction Prize. Her first collection of stories, Friday Night at Silver Star, won the Montana First Book Award. Her work has been anthologized in Best American Short Stories, The Pushcart Prize Anthology, Circle of Women, The Last Best Place, and other anthologies. Engine Books published her most recent collection of stories, Other Heartbreaks. Her play "If I Hold My Tongue" premiered in September, 2015, as part of the DC Women's Voices Theater Festival. She is currently at work on a novel set in New Orleans, Shout, Sister, Shout. For 26 years she taught in the MFA Program in Creative Writing at Purdue University. She lives in Frostburg, Maryland.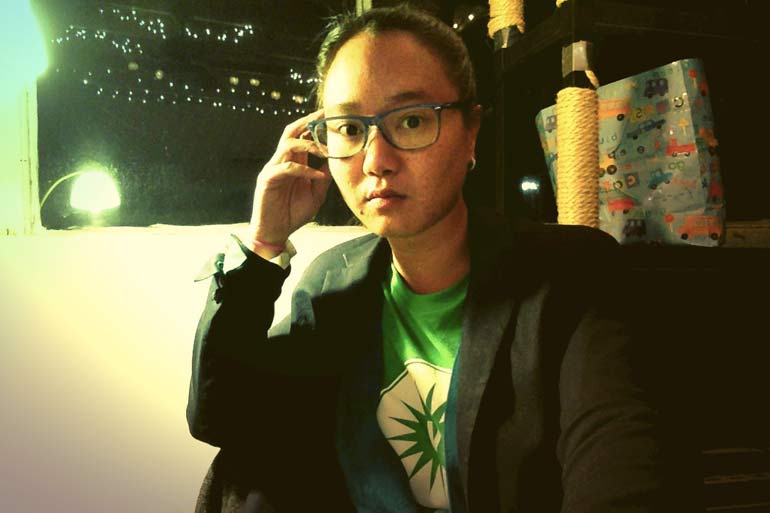 Lily Hoang (register)
"Oracular Storytelling"
From the once upon a time of fairy tales to the future of science fiction, writers have relied on divinatory practices to drive, complicate, and push the story. This workshop will focus on praxis: we will divine and we will generate. We will let fate determine our path: the path of needles or the path of pins?—lightly, tread lightly.
Lily Hoang is the author of five books, including "A Bestiary" (winner of the inaugural Cleveland State University Poetry Center's Nonfiction Contest) and "Changing" (recipient of a PEN Open Books Award). She teaches in the MFA program at UC San Diego. She serves Editor at Jaded Ibis Press and Executive Editor for HTML Giant. 
Shawn Vestal (register)
"Framing the House"
As writers, we have to learn to step straight into the dark—to start writing when we don't yet know what we're doing. We can be frozen by the desire to know more than we need to know before we begin. We avoid starting because we don't know the ending, or we're afraid it won't be good enough, or we don't yet see the final shape or any kind of shape at all. So we wait. We say we're "blocked." We want ideas to fall from heaven into our laps. But the truth is that stories are built draft by draft in a cycle without the constant light of "inspiration," through reflection and revision, rethinking and rewriting. To get there, you need to create space for the imagination with a draft that begins to establish the essentials of character, plot, voice and style – to frame the house. In this class, you will write a first draft of a short story, starting from scratch and expanding it day by day, and we will workshop the stories as we go – in their unfinished, rough, not-yet-good-enough states. As we proceed, we will discuss the fundamentals of story-making: character, plot, point of view, language, voice, form. At the end of the week, you will leave with a draft and a series of considerations for how to take what you've finished and use it as a true beginning.
Shawn Vestal's debut novel, "Daredevils," was published in spring 2016 by Penguin Press. His collection of short stories, "Godforsaken Idaho," published by New Harvest in April 2013, was named the winner of the PEN/​Robert W. Bingham Prize, which honors a debut book that "represents distinguished literary achievement and suggests great promise." He also published A.K.A. Charles Abbott, a short memoir, as a Kindle Single in October 2013. His stories have appeared in Tin House, McSweeney's, Ecotone, The Southern Review, Cutbank, Sou'wester, Florida Review and other journals. He writes a column for The Spokesman-Review in Spokane,Wash., and teaches in the MFA program at Eastern Washington University.
NONFICTION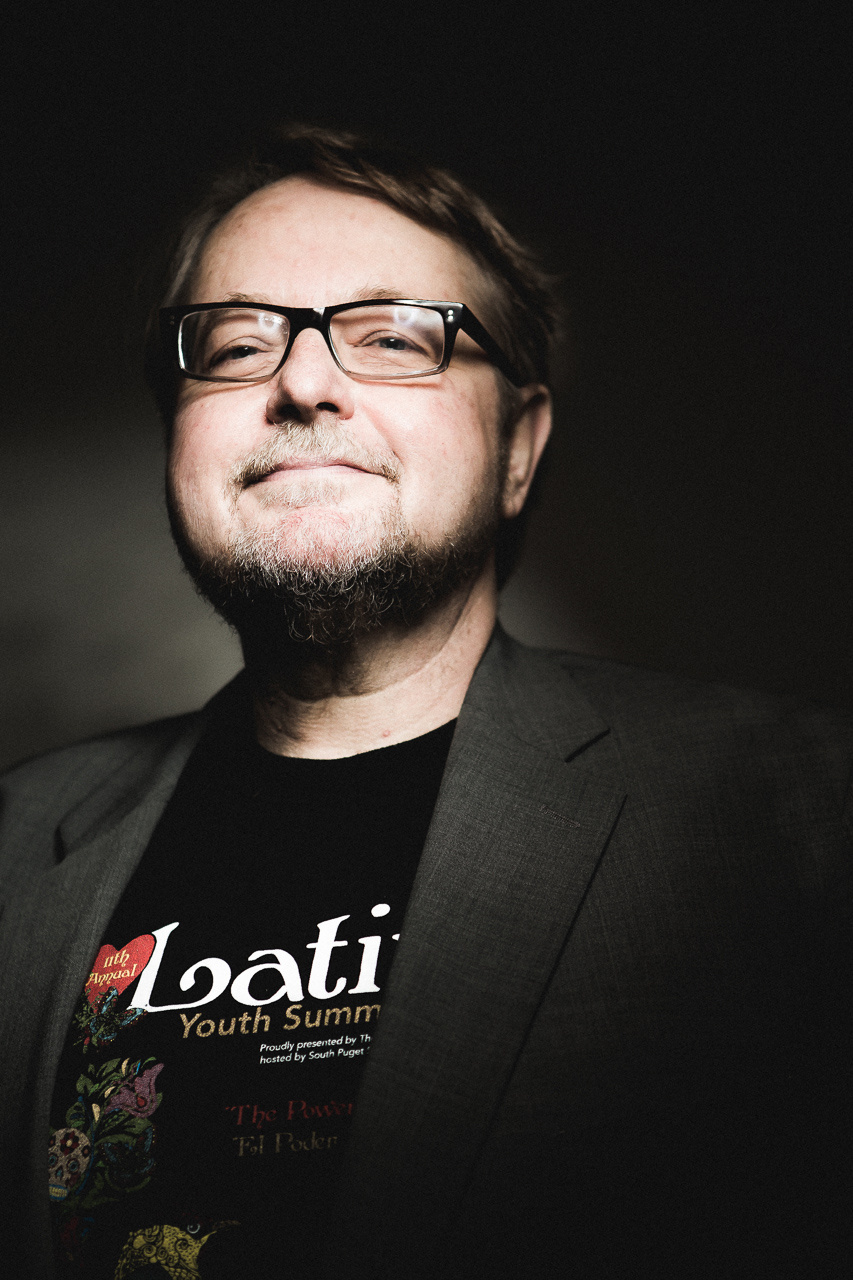 Luis Urrea (register)
"Verity and Shadow"
Writing is work, but writing is also play. In the genre now known as "creative nonfiction," we are summoning the world as we have known it. We seek to tell the truth of our experiences as best we can, in what Richard Rhodes calls "verity" The art and play of this process also involves things not seen—shadows, subtexts, even ghosts. We will see what is hidden in the best writing and we will explore new territories in our own histories. Expect writing prompts and inspirations and be ready to share your own. Bring your pens and bring your souls.
Hailed by NPR as a "literary badass" and a "master storyteller with a rock and roll heart," Luis Alberto Urrea is a prolific and acclaimed writer who uses his dual-culture life experiences to explore greater themes of love, loss and triumph. A 2005 Pulitzer Prize finalist for nonfiction and member of the Latino Literature Hall of Fame, Urrea is the critically acclaimed and best-selling author of 16 books, winning numerous awards for his poetry, fiction and essays. Born in Tijuana to a Mexican father and American mother, Urrea is most recognized as a border writer, though he says, "I am more interested in bridges, not borders." A recent book, "The Water Museum," a collection of short stories, was a finalist for the 2015 PEN-Faulkner Award and was named a best book of the year by The Washington Post and Kirkus Reviews, among others. "Into the Beautiful North," a novel, is a Big Read selection by the National Endowment of the Arts and has been selected by more than 30 different cities and colleges as a community read. "The Devil's Highway," his 2004 non-fiction account of a group of Mexican immigrants lost in the Arizona desert, won the Lannan Literary Award and was a finalist for the Pulitzer Prize.
Melissa Febos (register)
 "The Examined Life: Developing Your Memoir (or Essay Collection)"
You survived it, learned from it, and now you want to tell your story. Or maybe you've been telling it for a while now, and are ready to pull it all together. Transforming life experience into literary art requires an entirely different set of tools than living it did. And piecing together a book-length work of personal narrative requires different ways of thinking than writing the individual essay or chapter. In this class, we'll examine participants' book ideas and premises, troubleshoot blockages, and consider how methods of plot, reflection, lyricism, and chronology can aid in the alchemy of making memories into memoirs, and parts into a whole. We will tap into the imaginative well with generative exercises, but also face the pragmatics of book-building and idea execution by experimenting with outlines, synopses, and story-mapping, so that you can meet the page with a plan and focus on the craft of your writing. Those knee-deep in the book process are welcome, as well as those just starting out.
Melissa Febos is the author of the memoir, "Whip Smart" (St. Martin's Press 2010), the essay collection, "Abandon Me" (Bloomsbury 2017), which The New Yorker called "mesmerizing," and a forthcoming second essay collection, "Girlhood" (Bloomsbury). Her work has appeared in venues including The Kenyon Review, Tin House, Granta, The Believer, Prairie Schooner, Glamour, Salon, The New York Times, Guernica, Dissent, Poets & Writers, Lenny Letter, The Guardian, Elle, and Vogue, and her essays have won prizes from Prairie Schooner, Story Quarterly, and The Center for Women Writers. She is a three-time MacDowell Colony fellow, and has also received fellowships from the Bread Loaf Writer's Conference, Virginia Center for Creative Arts, Vermont Studio Center, The Barbara Deming Memorial Fund, Ragdale, and Lower Manhattan Cultural Council. The recipient of an MFA from Sarah Lawrence College, she is currently Assistant Professor of Creative Writing at Monmouth University and serves on the Board of Directors for VIDA: Women in Literary Arts. She lives in Brooklyn.
Suzanne Paola (register)
"Eternity in an Hour: World-Building in Flash Nonfiction"
For this class, we will use the vehicle of shorter nonfictions of 2,000 words (about four pages) or fewer to understand not just economy in storytelling, but those basics of powerful prose that matter so much in any essay, but become easier to see in shorter form essays. These skills include performative or mimetic syntax and sentence structure that enacts the action of the sentence; English vocabularies, with attention to when we'd best go to our Anglo-Saxon root words, when to the Latinate; rhetorical forms; and imagery and image patterns that also support, enact,and perhaps complicate the story. Beyond mastering the flash piece, we will study how writers such as Abigail Thomas, Nick Flynn and Annie Dillard create long essays and even books out of short pieces. Other authors whose work we'll study include Jenny Boully, Fabio Morabito, and Claudia Rankine. We will study common but powerful and adaptable forms of flash, such as the vignette, the life rolled up, the lyric essay, the extended metaphor, and the hermit crab, or borrowed form. We will write a flash form every day in class, saving the last day for sharing our work and workshopping with an eye toward revision, and brainstorming ways in which the piece under consideration could lead to sequences, or to longer form work. You will leave with a portfolio of ten to twenty pages of new essays, with strategies for moving toward extension and revision. You will also leave with specific tools for crafting powerful prose that draws the reader in to the beating heart of your story.
Susanne Paola Antonetta's "Make Me a Mother," ranked a Top Ten Book of the Year by Image Journal, was published by W.W. Norton in 2015. A digital book, "Curious Atoms: A History with Physics," was published by Essay Press  in May of 2016. She is also author of "Body Toxic, A Mind Apart," the novella "Stolen Moments," and four books of poetry. She is a blogger with the Huffington Post. She is coauthor of the widely taught craft book "Tell It Slant: Creating Refining, and Publishing Creative Nonfiction." Awards for her poetry and prose include a New York Times Notable Book, an American Book Award, a Library Journal Best Science book of the year, a Lenore Marshall Award finalist, an Oprah Bookshelf pick, a Pushcart prize, and others. Her essays and poems have appeared in The New York Times, The Washington Post, Orion, The New Republic and many anthologies. She has taught in MFA programs in Vermont and Hong Kong, and also teaches at Western Washington University. She is the editor of the Bellingham Review. 
POETRY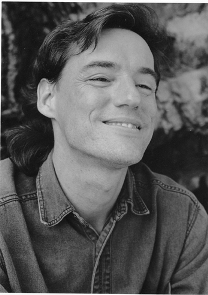 Bruce Beasley (register)
"Dreams and the Work of Poetry"
The dream thinks like a poet ~Bert O. States
If our dreams think like our poems, then every night gives us each two hours of rough drafts for poems, in a state of mind where metaphor, wild and brilliant leaps of association, puns, extraordinary images, and so much more are offered us.  If poems, as a parallel, also think like dreams, what do those forms of thinking sound like—what are the forms in how their sayings move, and why?  How do poems and dreams proceed—with what interior logic–from one assertion or image to another, and how does that procession differ from less "bizarre" ways of speaking?  In this workshop we'll dig into poems and into dreams to learn from dreams about how poems move and learn from poems about the imagistic, linguistic and narrative assemblages of dreams.  This is a generative workshop using exercises, dream-images and fragments, borrowed images and dialogue from workshop colleagues' dreams to lead to new forms of poems not by imitating or recording our dreams but by building poems that learn from dreams' intricate structures of metaphor, juxtaposition, metonymy, wordplay, and radical compression.  We'll keep dream journals and examine our own dreams alongside poems by Emily Dickinson, Terrance Hayes, Ocean Vuong, Theodore Roethke, and others.  We'll also have some time for workshop response to drafts and for learning specific techniques for revision, so each participant will leave the conference with at least five new poems that may be very unlike anything you've written before.
Bruce Beasley is the author of eight collections of poems, most recently "All Soul Parts Returned" (BOA Editions, September 2017), and "Theophobia" (BOA Editions, 2012). "The Corpse Flower: New and Selected Poems" was published by The University of Washington Press, in 2007. His previous collection, "Lord Brain," an extended meditation on neuroscience, cosmology, theology, and language, won the University of Georgia Press Contemporary Poetry Series Award and was published in 2005. Beasley won the Colorado Prize for Poetry in 1996 for "Summer Mystagogia," selected by Charles Wright, and the 1994 Ohio State University Press/Journal Award for "The Creation." Wesleyan University Press published his books Spirituals (1988) and Signs and Abominations (2000). He has won fellowships from the National Endowment for the Arts and the Artist Trust of Washington and three Pushcart Prizes in poetry.  His work also appears in The Pushcart Book of Poetry: The Best Poems from the First Thirty Years of the Pushcart Prize, as well as other anthologies including Lyric Postmodernisms: An Anthology of Contemporary Innovative Poetries; Under 35: The New Generation of American Poets; Under the Rock Umbrella: Contemporary Poets from 1951-1977; and American Alphabets: 25 Contemporary Poets.  His poems appear widely in such journals as The Kenyon Review, Southern Review, New American Writing, Field, New England Review, and Yale Review.
Ilya Kaminsky (register)
"Singing School"
There is no singing school, Yeats wrote, except for one "studying monuments of its own magnificence." Which is to say: the only way to learn how to write great poems is by reading the work of great poets. That is exactly what we are going to do. If Shakespeare learned from Ovid and Greek Drama, Dickinson & Whitman learned from the Bible and Hymns, Akhmatova learned from Shakespeare, Eliot learned from the French and Robert Hayden from W.H. Auden — what is YOUR singing school? Who are your models? And, moreover: just how do you read other poets in order to learn from them? just what is reading-as-a-writer? In this class, we will try to find guidance in poems from various traditions of France,  Russia,  Japan, Ireland, Japan, Germany, Australia, Poland and our own English/American tradition.  How do poets learn/steal/borrow from "other" traditions? How do traditions change? Where is our place in this conversation? What can we take from it for our own work? What specific tools of craft can we bring into our writing? We will read poems by others and discuss our own work. As we proceed, the class will focus on various textures of poetic language: the details, images and sounds, the aspects of line, line-break, metaphor, will be discussed in depth. Every class participant will receive a line-by-line reading of their work, and will also receive a detailed reading list to start building their own literary connections, linkages and traditions.
Ilya Kaminsky is the author of "Dancing in Odessa" (Tupelo Press) and "Deaf Republic" (forthcoming from Graywolf Press), he is also the co-editor of Ecco Anthology of International Poetry (Harper Collins) and co-trnaslator of Dark Elderberry Branch: Poems of Marina Tsvetaeva (Alice James Books). He is edited and/or translated many other books and his own work has received awards Lannan Literary Fellowship, Whiting Writers Award, American Academy of Arts and Letters Metcalf's Prize. Dancing In Odessa was translated in many languages and published in over dozen countries including Spain, Netherlands, China, Mexico, and Turkey.
Emily Kendal Frey (register)
"Poetry that Asks"
A good poem seeks to answer a question or attend to a mystery.  A less successful poem, we might argue, simply explains or describes what may be already known.  What's the difference between landing in a place of masterful confusion and putting our back into the wall of the familiar? According to the writer Audre Lorde, "poetry is the way we help give name to the nameless so it can be thought." In this workshop, we will work from various angles to both write and analyze poetry that pleases and delights, poetry that wails and suffers, poetry that asks, questions, names, but never quite decides. 
Emily Kendal Frey is the author of the full-length poetry collections "The Grief Performance" and "Sorrow Arrow."; the chapbooks "Frances," "The New Planet," and "Airport," as well as three chapbook collaborations. "The Grief Performance" was selected for the Cleveland State Poetry Center's 2010 First Book Prize by Rae Armantrout. She also won the Poetry Society of America's 2012 Norma Farber First Book Award.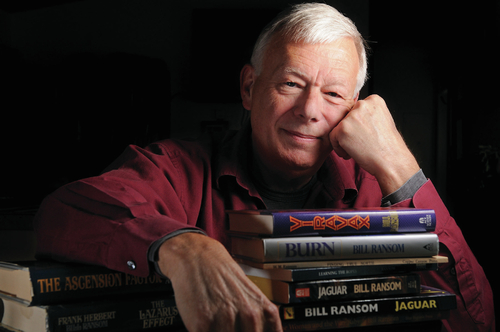 Bill Ransom (register)
"The Hybrid Strain" 
This is a cross-genre workshop for people who write—or who want to write—everything: poetry, fiction, nonfiction, scripts. We who write in more than one genre publish poetry in one book, fiction in another, creative nonfiction in yet another. Often with magazines we can publish poetry, fiction and nonfiction in the same magazine, but not usually in the same issue. "Hybrid strain" writers pursue more than one genre equally seriously. Then a poem triggers a short story that sparks a novel chapter, and each furthers the arc from a different angle, at a different pace. My first hybrid book, Learning the Ropes (Utah State University Press) arranged fiction, creative nonfiction, and poetry that originated from "real life" incidents into a real-life chronology. I disregarded genres to consider individual pieces as lines or stanzas in a book-length poem. The publisher's subtitle, "a creative autobiography", landed it in bookstores under "Autobiography." The Woman and the War Baby (Blue Begonia Press), another hybrid fifteen years later, sits unapologetically and face out on the Poetry shelf. Poets are a forgiving lot. We'll startthe  workshop with a quick overview of how our language works, and we'll forge from that personal tools for effective organization and revision. We have much to discuss, and rich ground to break, so bring plenty of work, including notebooks, rough drafts (the richest ground of all), published works—and we'll dig right in.
Bill Ransom was born in Puyallup, Washington, in 1945, and he began employment at the age of eleven as a farmworker. He attended Washington State University on track and boxing scholarships, and the University of Puget Sound on a track scholarship. He was a firefighter, firefighting basic training instructor, and CPR instructor for six years; and an Advanced Life Support Emergency Medical Technician for ten years in Jefferson County, Washington. He volunteers with humanitarian groups in Central America. Ransom has published six novels, six poetry collections, numerous short stories and articles. "Learning the Ropes" (Utah State University Press), a hybrid collection of poetry, short fiction and essays, was billed as "a creative autobiography." His poetry has been nominated for both the Pulitzer Prize and the National Book Award. 
---
JULY 8-15
The Centrum Writing Studios, happening the week before the Writers' Conference, features intensive core morning workshops (one in each genre) and retreat/solitude for yourself as a writer. During the week, there will be craft lectures—one from each faculty member—but no afternoon workshops or public evening readings. This Studios week is for writers looking for a blend of workshop and residency time, as opposed to the Conference itself.
FICTION 
Robert Lopez (register)
"Beginnings and Endings: Finding Your Way Into, Through, and Out of a Story."
How stories begin and end are always the most critical elements of a fiction. In this class we'll examine various entry points into a story, finding the unexpected way in, through a back or side door. The beginning of a story makes certain promises and sets expectations. We'll discuss and find strategies to fulfill these expectations and confound them. Endings have to feel at once surprising and inevitable and have to feel more like an opening than a closing. Meaning the world we have created has to seem different, changed, but with myriad possibilities for our character(s) moving forward, even if our story ends in death. We lay the groundwork for the way out on the way in. Each of us will come up with three possible beginnings and from there we'll find one to make a story out of … from this one beginning on through to an artful ending. 
Novelist and short story writer Robert Lopez, the author of such books as "Kamby Bolongo Mean River," who lives in Brooklyn New York. His fiction has appeared in various of journals, including Bomb, The Threepenny Review, Vice Magazine, New England Review, New Orleans Review, American Reader, Brooklyn Rail, Hobart, Indiana Review, Literarian, Nerve, New York Tyrant and Norton Anthology of International Flash Fiction. He teaches at The New School, Pratt Institute, Columbia University and Pine Manor College. He was co-editor of avant literary magazine Sleepingfish. In 2010 he was awarded a Fellow in Fiction fRom the New York Foundation for the Arts. 
NONFICTION
Rebecca Brown (register)
"Write what you know," is the old cliche. Easier said than done! How do you know what you know, anyway? What if what you know doesn't fit together right? Or only exists in fragments?  How much research should go into figuring out what you know? Or knew? How many peoples' stories are you writing even when you're just writing your own? How much can you make up?
I doubt we'll answer any of those questions definitely in this l non-fiction writing class, but we will certainly talk about them, and take  guidance from previous writers who have struggled with them before. We will explore different forms of nonfiction writing (personal essay, Japanese and American haibun, collage memoir, lyric essay, prose-poem memoir, etc.), looking at published examples as ways to inspire our own new writing and help us think about nonfiction is and has been. This is not a workshop designed to critique work you may have already before, but a   a class about generating new work. However, it is also designed to give you new ways to approach material you may have written before. We will meet five mornings for two and half hours to read, write and discuss, and you will have afternoons free to write. I'll provide numerous handout of published examples to read, learn from and be inspired by. We will have in class prompts and "homework" and share our work aloud with one another for specific, rigorous, respectful response. We will write and write and write.
Rebecca Brown's diverse oeuvre contains collections of essays and short stories, a fictionalized autobiography, a modern bestiary, a memoir in the guise of a medical dictionary, a libretto for a dance opera, a play, and various kinds of fantasy. Brown has been referred to as having "a uniquely recognizable voice, writing as she does in a stark style that combines the minimalism of Ernest Hemingway with some of the incantatory rhythms of Gertrude Stein." She is based in Seattle and was the first writer in residence at Richard Hugo House and co-founder of the Jack Straw Writers Program. One of her best-known works is perhaps her novel "The Gifts of the Body," winner of a Lambda Literary Award. Rebecca Brown is also a faculty advisor in the MFA in Creative Writing Program at Goddard College in Plainfield, Vermont.
Poetry
Gary Copeland Lilley (register)
"The Fun and the Grind of Writing (Creating and Putting in the Work)"
This is a generative workshop with a focus on fun with literary techniques, poetic strategies, and critical analysis.  We will use daily prompts and exercises to spark the new poems, and will have the mapping of Orr's four poetic temperaments: imagination, music, structure, and story to guide further development of the poems. This workshop will open the possibility of sensory images and will take a practical approach to making decisions about details and language to strengthen a poem's composition and flow. The goal is that you will return home from the workshop with a set of poems and an abundance of ideas for keeping your writing fresh and resonant.
Gary Copeland Lilley is a North Carolina poet living, writing, and teaching in the Pacific Northwest. His publications include four full-length collections, the most recent of which is The Bushman's Medicine Show, from Lost Horse Press (2017), and three chapbooks of poetry. He is a graduate of the Warren Wilson College MFA Program, and been faculty at Warren Wilson College, the Great Smokies Writing Program at the University of North Carolina-Asheville. and the Northwest Institute of Literary Arts, and has been a visiting writer at the University of Arizona, Colby College, and the Institute of American Indian Arts. He is a Cave Canem Fellow.