Please note. For the two-week 2013 Port Townsend Writers' Conference, each faculty member will be in-residence for slightly different dates. Please make sure to note the dates (in parentheses) that each faculty member will be teaching at the Conference.
Poetry
Cate Marvin (July 7-14 and 14-21)
Raised in Washington, DC, Cate Marvin uses her work to explore what it means to be an "American poet," often citing Walt Whitman and Emily Dickinson as major influences. Marvin is interested in how American identity collides with the English language, focusing heavily on language play and on the intersection of identity, language, and the natural landscape. An accomplished poet and fiction writer as well as an academic, Marvin holds an MFA in poetry from the University of Houston, an MFA in fiction from the Iowa Writers' Workshop, and a PhD in English and comparative literature from the University of Cincinnati.
Marvin's poetry collections include "World's Tallest Disaster," which won the Kathryn A. Morton Prize in Poetry, and "Fragment of the Head of a Queen." Marvin co-edited, with Michael Dumanis, the anthology Legitimate Dangers: American Poets of the New Century. With poet Erin Belieu, she is the co-founder and co-director of VIDA: Women in the Literary Arts, an organization that seeks to "explore critical and cultural perceptions of writing by women" in contemporary culture.
Class Description
"How to Duke It Out With Stubborn Poems . . . and Win."
Our best poems are hard-won. Such poems often arrive to us at a point in our writing lives when we are technically unable to achieve articulating the visions they demand of us, emotionally and formally. Such poems resist even our fiercest attempts to craft them into a final product. This workshop will tackle such "problem poems," as learning how to re-approach the work we find most difficult to "finish" is an important lesson for any serious writer. Such an undertaking requires us to renegotiate the means by which we re-envision our work. Students are asked to bring to class three different versions of a "problem poem," by which I mean a poem that has vexed its writer for some time. The goal of this course is to provide the writer with direction in reimagining and ultimately achieving the completion of more intellectually and emotionally ambitious poems. Register.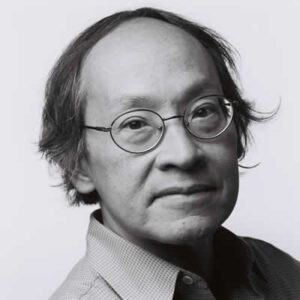 Arthur Sze (July 14-21)
Arthur Sze's many honors include a Lannan Literary Ward, an American Book Award, the Lila Wallace-Reader's Digest Writer's Award, and a Western States Book Award for Translation. He has received grants and fellowships from the Guggenheim Foundation, the National Endowment for the Arts, and the Witter Bynner Foundation. In 1984 Sze began teaching at the Institute of American Indian Arts, where he is Professor Emeritus. He has also been the Visiting Hurst Professor at Washington University, the Doenges Visiting Artist at Mary Baldwin College, and spent residencies at universities such as Brown, Bard College, and the Naropa Institute.
Arthur Sze was born in New York City in 1950, and educated at the University of California-Berkeley. Known for his difficult, meticulous poems, Sze's work has been described as the "intersection of Taoist contemplation, Zen rock gardens and postmodern experimentation" by the critic John Tritica. The poet Dana Levin described Sze as "a poet of what I would call Deep Noticing, a strong lineage in American poetry. Its most obvious and influential practitioner is William Carlos Williams; its iconic poem, 'The Red Wheelbarrow.' Dispassionate presentation of 'the thing itself,' 'glazed with rain/water' (or any particular) is its prevailing attribute… [yet] Sze's attention is capacious; it's attracted to paradox; it takes facing opponents and seats them side by side." Though Sze's early work, including the books "The Willow Wind" and "Two Ravens," was marked by its lyrical imagism, his later work has included many long, linked poems that take thinking and perception as their focus. Influenced by Williams and American Modernism, as well as Chinese poets like Bei Dao, Sze's work travels beyond "the restrictions of Imagism and classical Chinese poetry into new territory, while retaining essential techniques garnered from the encounter," according to Tony Barnstone. In books like "Archipelago," "The Redshifting Web," "Quipu," and "The Gingko Light," Sze has emerged as one of America's most thoughtful and experimental poets.
Class Description
We will begin by asking each participant to select one preexisting poem and will discuss how to revise, polish, and re-envision, if necessary; but we will also use these poems as a vehicle to discuss larger issues. We will explore image, implication, silence, voice, tone, and various structures to expand and deepen our writing of poetry. Chinese and Japanese poetry have exerted a strong influence on contemporary American poetry, and we will take a close look at classical and contemporary Chinese poetry as well as Japanese haiku and haibun in English translation. We will also consider the possibilities of the contemporary poetic sequence and discuss ways in which our writing might grow through interactions with the visual arts. During the week, we will take risks and generate new work. Along the way, we will consider works by such poets as T'ao Ch'ien, Li Po, Wang Wei, Basho, Buson, and Issa. The workshop will be flexible to participant interests, and the majority of pre-existing work (eight pages of poetry, maximum length) will be discussed at individual conferences. Register.
Dorianne Laux (July 7-14)
Dorianne Laux is the author of several collections of poetry, including "Awake," "What We Carry," a finalist for the National Book Critics Circle Award; Smoke (2000); Facts about the Moon (2005), chosen by the poet Ai as winner of the Oregon Book Award and also a finalist for the Lenore Marshall Poetry Prize; and The Book of Men (2011). She has received fellowships from the Guggenheim Foundation and the National Endowment for the Arts, and has been a Pushcart Prize winner.
Laux has taught creative writing at the University of Oregon, Pacific University, and North Carolina State University; she has also led summer workshops at Esalen in Big Sur. She is the co-author, with Kim Addonizio, of The Poet's Companion: A Guide to the Pleasures of Writing Poetry (1997). She lives in Raleigh, North Carolina, with her husband, poet Joseph Millar.
Class Description
What Makes a Poem Memorable?
What makes a poem memorable? Dave Smith says it's "a sharp…confident use of language which releases feeling, and keeps releasing it with repeated readings." Naomi Shihab Nye says for her it is "love and care for elemental details, for chosen words and their simple arrangement on the page . . . and a way of ending that leaves a new resonance or a lit spark in the reader or listener's mind." In this workshop/study group we'll take a close look at a good handful of prize-winning poems in an effort to understand what makes them memorable, and will practice imitation as a striving toward writing our own unforgettable poems. Daily in-class freewrites and take-away exercises. Register.
Erin Belieu [July 7-14]
Erin Belieu, Centrum's Artistic Director for the Port Townsend Writers' Conference, is the author of three  collections of poetry. Her first book, "Infanta," was a winner of the National Poetry Series, selected by Hayden Carruth. "Infanta" was also chosen as a best book of the year by The Washington Post and Library Journal. Her second collection, "One Above & One Below," was the winner of the Midland Authors Prize in poetry and the Ohioana prize, and her most recent collection, "Black Box," was a finalist in 2007 for the Los Angeles Times Book Prize. She is currently Director of The Graduate Creative Writing Program at Florida State University. In addition to her writing, editing, and teacher, Erin Belieu is the co-founder and co-director of VIDA, a literary organization that seeks to explore critical and cultural perceptions of writing by women.
Class Description
Vision and Revision
As most of the heavy lifting when making a poem happens in the revision process, we'll spend our time in this workshop discussing strategies and techniques for taking drafts to the next level. Why do some poems refuse to stand up straight? How do I construct a narrative to support the story my poem tells? Is my poem telling the best part of the story? How and why does a lyric work? What other formal choices that might suit the voice and imagery with which I'm working? There are constructive strategies one can learn to help answer these questions, ones that will keep you writing well beyond our workshop. My goal is to give you new tools for your tool box that will help you solve these conundrums when you're working on your own. This process may involve generating new poems during our time together at the conference as well as discussing the two poems you
Terrence Hayes (July 14-21)
Terrance Hayes is the author of Wind in a Box (Penguin 2006), Hip Logic (Penguin 2002) and Muscular Music (Tia Chucha Press, 1999). His book Lighthead (2010) won the National Book Award in 2010. His other honors include a Whiting Writers Award, the Kate Tufts Discovery Award, a National Poetry Series award, a Pushcart Prize, two Best American Poetry selections, and a National Endowment for the Arts Fellowship.
He is a Professor of Creative Writing at Carnegie Mellon University and lives in Pittsburgh, Pennsylvania, with his family.
Class Description
New Shadows: Moving Poems From Imitation To Innovation
This workshop is intended to help poets help themselves. It will offer concrete strategies for sustained writing when the only teacher available is a book. We will explore the ways inventive imitation can lead to poetic discovery and innovation. (Think of imitation as transformation not reproduction.) Daily writing assignments will involve discussing and then imitating published poems from a multitude of styles and traditions. Come prepared to generate and share work written in class. Register.
Fiction
Dan Chaon (July 7-14)
Author most recently of the short story collection "Stay Awake," Chaon wrote the national bestseller "Await Your Reply," which was named one of the ten best books of the 2009. He is also the author of the short story collections "Fitting Ends" and "Among the Missing," which was a finalist for the 2001 National Book Award, and the novel "You Remind Me of Me." Dan's fiction has appeared in Best American Short Stories, The Pushcart Prize Anthologies, and The O. Henry Prize Stories. He has been a finalist for the National Magazine Award in Fiction, and he was the recipient of an Academy Award in Literature from the American Academy of Arts and Letters. Chaon lives in Ohio and teaches at Oberlin College, where he is the Pauline Delaney Professor of Creative Writing and Literature.
Class Description
Dreaming Awake: Creating Fictions
This course will focus on strategies for generating ideas, discovering scene, character and plot, and deepening and expanding first drafts through revision. There will be in-class writing throughout the week, and students will leave the class with the beginnings of one or more new stories in hand. Tools for overcoming writer's block will be provided. Register.
Patricia Henley (July 7-14, and July 14-21)
Patricia Henley is the author of two chapbooks of poetry, three short story collections, two novels, a stage play, and numerous essays. Her first book of stories, "Friday Night at Silver Star", was the winner of the Montana First Book Award. Her first novel, "Hummingbird House", was a finalist for the National Book Award. She has taught for 24 years in the MFA Program at Purdue University.
Class Description
Excavating Your Home-Ground
Toni Morrison wrote: "You know, they straightened out the Mississippi River in places, to make room for houses and livable acreage. Occasionally the river floods these places. 'Floods' is the word they use, but, in fact, it is not flooding; it is remembering. Remembering where it used to be. All water has a perfect memory and is forever trying to get back to where it was. Writers are like that: remembering where we were, what valley we ran through, what the banks were like, the light that was there and the route back to our original place. It is emotional memory – what the nerves and skin remember as well as how it appeared, and a rush of imagination is our 'flooding'."
Where—geographically—does your imagination flood? In an age of what the essayist Scott Russell Sanders calls the "malling of America," how does the idea of sense of place serve you in your writerly practice? Can stories still arise from place? Is character – as Eudora Welty wrote long ago – shaped by place? And what does your sense of place have to do with ecological consciousness and conservation?
This workshop will explore your own home-grounds – those places you feel an affinity for. You will have a choice of exercises that will open the door to new possibilities for your fictions. By the end of our time together, expect to have made headway on a first draft of a short story or novel chapter rooted in place. In preparation, please read some or all of the following: Snow Falling on Cedars by David Guterson; "Pagan Nights" by Kate Braverman; "Progress of Love" by Alice Munro; and "Hurricanes Anonymous" by Adam Johnson. Register.
Sam Ligon (July 7-14, and July 14-21)
Sam Ligon is the author of the short-story collection "Drift and Swerve" and the novel "Safe in Heaven Dead." His stories have appeared in such journals as Alaska Quarterly Review, StoryQuarterly, and New England  Review. He teaches at Eastern Washington University's Inland Northwest Center for Writers, and is the editor of Willow Springs.
Class Description
Flash-fiction Boot Camp
In the anthology Sudden Fiction, Robert Kelly refers to short-short fiction as "the insidious, sudden, alarming, stabbing, tantalizing, annihilating form… neither poetic prose nor prosy verse, but the energy and clarity typical of prose coincident in the scope and rhythm of the poem." In the same anthology, Joyce Carol Oates writes that "[v]ery short fictions are nearly always experimental, exquisitely calibrated, reminiscent of Frost's definition of a poem—a structure of words that consumes itself as it unfolds, like ice melting on a stove." Very short fictions tend to rely on surprise, a hard turn at the end. They're often elliptical or fragmented, and often shaped by tone and shadow. In this workshop, we'll be exploring compression and limitation, evocation and implication, formal constraint and what might arise from line pressure and narrative restriction. We'll  immerse ourselves in a fever of flash fiction reading and writing, composing and workshopping three short-short stories – an intensive in the annihilating form. Register.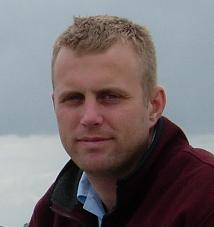 Skip Horack (July 14-21)
Skip Horack is a former Jones Lecturer at Stanford, where he was also a Wallace Stegner Fellow. His short story collection The Southern Cross won the Bread Loaf Writers' Conference 2008 Bakeless Fiction Prize and was published by Mariner Books/Houghton Mifflin-Harcourt in August 2009. His novel The Eden Hunter was published by Counterpoint in August 2010 and was a New York Times Book Review Editors' Choice. A new book, "The Other Joseph," will come out in 2014. His work has also appeared in Oxford American, the Southeast Review, the Southern Review, Epoch, Narrative Magazine, and elsewhere. A native of Louisiana, he is currently an assistant professor of creative writing at Auburn University.
 Class Description
Beginning Your Novel
This course is designed for those who have an existing "idea" for a novel but are uncertain how to nurture that initial spark and proceed. Although there is no substitute for getting words on the page in the beginning stages of novel writing, making informed decisions at the outset regarding such matters as point of view, characterization, setting, structure, plot, and theme greatly increases the likelihood that your first draft will be built upon a solid foundation—and through a variety of exercises and assigned readings, we will help one another create just such a foundation. In addition, this workshop will offer a supportive community in which we can discuss the various topics and problems encountered by anyone embarking upon the novel-writing process, discussing craft issues as they arise in relation to your own writing as well as the published work that you read. The ultimate goal of this workshop is for you to walk away with the first 15-25 pages of your novel draft completed, as well as with clear ideas about how to finish that elusive first draft. So that we can hit the ground running, participants will be required send out via e-mail the first five pages of their novels-in-progress (regardless of whether they are first drafts or hundredth drafts) at least two weeks prior to the workshop. We will discuss those pages on the first day of the workshop, striving to improve and expand upon these foundation pages while clarifying our overall visions. Register.

Nonfiction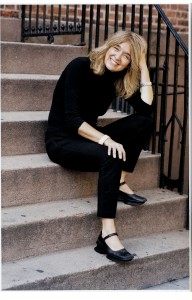 Ann Hood (July 7-14 and July 14-21)
Ann Hood is the author of the novel "The Knitting Circle" and the memoir "Comfort: A Journey Through Grief." Her other novels include "Waiting to Vanish," "Three-Legged Horse," "Something Blue," "Places to Stay the Night," "The Properties of Water," and "Ruby."
Class Description
So What?
The writer Gregory McGuire says that writers asks three questions before they begin: What if? Then What? So what? The first helps writers articulate their themes, such as What if a grieving woman decides to hike the 1100 mile Pacific Crest Trail alone? (Cheryl Strayed's memoir WILD), or What if while a woman was getting divorced, an angry student killed all of her co workers? (Jo Ann Beard's essay "The Fourth State of Matter). The second helps develop plot–then what happens? And then what happens? And then? Although this workshop will address both of these questions, the focus will be on the third: So what? In non fiction writing, part of our job is to make sense of events, not just report them. This revelation or understanding is what makes resonant writing. By answering the question So what? we give meaning and depth to our memoirs and essays. To illustrate this, we will read together essays by Johnathan Letham, Tony Earley, Faye Myeng Ng, Caitlin Flanigan and others and discuss how they answered this essential question. Each day we will also look at your work with an eye to how to obtain this resonance. You are invited to mail me and the rest of the class up to 10 pages of your essay or memoir for this discussion. Register.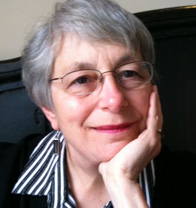 Joy Passanante (July 14-21)
Joy Passanante is the Associate Director of Creative Writing at the University of Idaho and has published work in various literary journals including The Georgia Review, The Gettysburg Review, and Shenandoah. She teaches undergraduates as well as graduate students in three genres. Both her collection of stories, The Art of Absence, and her novel, My Mother's Lovers, were finalists for several national awards. She has also published a fine-press book of poems, Sinning in Italy. Her essays have received Shenandoah's Thomas H. Carter Prize and the Magazine Association of the Southeast's Gold Award for Best Profile. She has received Idaho Commission on the Arts Fellowships for poetry and fiction and an Idaho Humanities Fellowship for nonfiction.
 Class Description
My Family, My Self: Diving Deep, Stepping Back
One of the most compelling—and often terrifying—tasks is to write about our own families, including ourselves. How do we get at the heart of our experiences with the most familiar folks in our life? How do we step away from the temptation of depicting them as either heroes or villains? Join me in casting off the cloak and dagger, in eschewing the sentimental as we explore techniques and strategies for portraying those closest to us. We will experiment with fresh ways to represent them, and ourselves, honestly, complexly. We will also explore how these characterizations can contribute to a memoir or personal essay. Daily writing—including character sketches, dialogues, brief scenes, and passages of various sorts of reflection—will launch our efforts to create perspective on these sometimes too-familiar characters in our personal narratives. A variety of prompts will help us generate material to develop, ultimately, into a completed, multi-layered work of nonfiction. Informal workshops will offer critiques, suggestions, and support. If you want to get a head start on the course, please read and bring a copy of Scott Russell Sanders's "Under the Influence."  Register.
-
High School Writers' Workshop
Jennine Capó Crucet (July 7-14)
Jennine Capó Crucet is the author of two books, most recently the story collection How to Leave Hialeah, which won the Iowa Short Fiction Award, the John Gardner Book Prize, the Devil's Kitchen Award for Prose, and was named a Best Book of the Year by The Miami Herald, the New Times, and the Latinidad List. She is the fiction editor for the most recent edition of PEN Center USA's Handbook for Writers, a comprehensive writing manual used in high schools nationally as part of PEN's Writers in the Schools programs as well as in their Los Angeles-based Emerging Writers program.
A former sketch comedienne and NPR scriptwriter, she's also worked extensively as a writing coach and college advisor for high school students living in South Los Angeles. She was raised in Miami—and has called Illinois, New York, Minnesota, and California home—but she now lives in Tallahassee, Florida, where she's an Assistant Professor of Creative Writing at Florida State University.
Class Description
This workshop/seminar/literary escapade is designed to push your writing to the next level by challenging you to think about writing in ways you never have before.
Daily prompts and exercises—including some that take advantage of our spectacular surroundings at Fort Worden and others inspired by improv and sketch comedy techniques—will launch us into in-depth discussions about plot, character development, setting, and the other elements of strong narrative prose. Special guests will fill you in on what it means (and what it takes) to be a working writer, and you'll get detailed feedback that will help you recognize and intensify your strengths on the page.
The writing you'll produce will be grounded in the stuff of real life; you'll carve stories from your personal experiences, your own history, and your imagination. We'll approach writing with a generous and dynamic spirit in the hopes that what you produce will lead to anything and everything: from an early draft of a seriously-memorable personal statement for those college applications, to the first pages of the novel you were born to write.
Equal parts literary boot camp and bounce house for the imagination, this class will sharpen your critiquing skills, help make you a better reader and editor, and push you to produce your best creative writing yet. Put on your boots and come run; take off your shoes and start jumping. Register.