Cindy McBride, President of the Centrum Board of Directors, announced today that Robert Birman is the new Executive Director.
Birman, who has extensive experience in the non-profit sector throughout the United States, most recently was the Chief Executive Officer of the Louisville Orchestra. He will assume his duties at the Fort Worden-based creative arts center next week.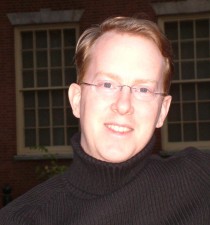 "Birman was selected, after a national search by the Centrum Board of Directors, due to his experience in fund raising and management of performance arts organizations from Boston to San Francisco, Miami Beach to Washington D.C., Boulder to Santa Barbara, and Louisville," said McBride.
"He was selected out of a field of over one hundred candidates from across the country as the ideal person to guide Centrum," she added.
A frequent visitor to Port Townsend, Birman and his wife are in the process of relocating here. He will take on the Centrum duties beginning February 25th. The search to fill the position of Executive Director began after John McElwee resigned effective as of the end of November 2012.
"It is an exciting time to bring Rob on board as we celebrate Centrum's fortieth year," said McBride.
"I am thrilled to join the remarkable team at Centrum, and honored by the invitation to serve as its new Executive Director," said Birman from his home in Louisville.
"My wife and I have family in Port Townsend and Port Ludlow and we've always been impressed with the quality and diversity of Centrum's programs and the leadership of their staff and board. I look forward to joining the community and building upon Centrum's impressive legacy."