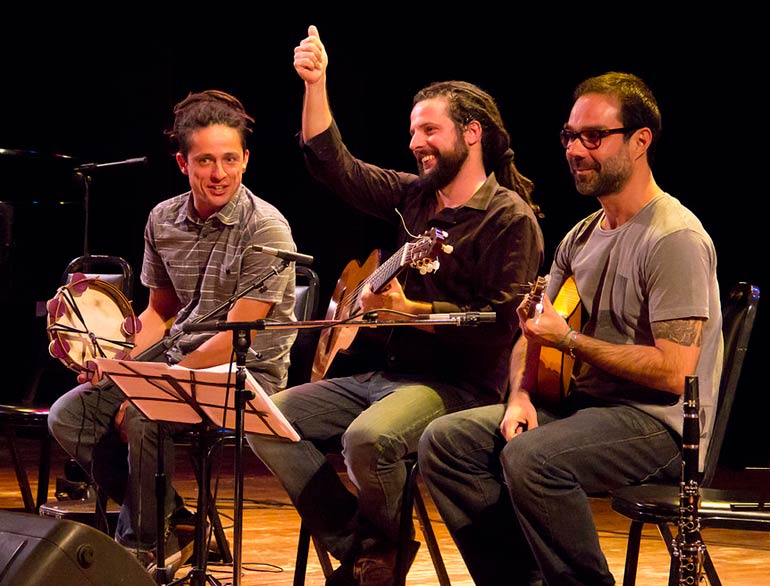 Join us for one of the most uplifting and memorable events of every year; the Centrum Choro faculty concert.  With our all-star cast of performers, this concert sells out every year and is the talk of the town for the entire spring and summer.
April 23, 2022 at 7:30 pm
Tickets will go on sale soon. Click here to purchase
Choro is the lively and engaging street music of Brazil that pre-dates Bossa Nova. Now a Port Townsend tradition, this annual event produced by Centrum features masters of this delightful musical style who come together to perform a wide range of Choro favorites. The performers will be live at the Wheeler Theater in Port Townsend, WA and will include musicians who have become well known to Port Townsend audiences. Dudu Maia, bandolim and Artistic Director; Anat Cohen, clarinet; Douglas Lora, 7-string guitar; Alexandre Lora, pandeiro and percussion; Jovino Santos Neto, piano; and Daniela Spielmann, sax/flute.
Whether you enjoy sultry sweet ballads or lively sambas, you'll love this concert. Thanks for supporting Centrum's return to presenting outstanding artists.