2022
Grammy-winning bassist/composer/conductor John Clayton has written and arranged music for Diana Krall, DeeDee Bridgewater, Natalie Cole, Milt Jackson, Nancy Wilson, McCoy Tyner, Quincy Jones, George Benson, Dr. John, Regina Carter and many others.
John has been commissioned by many ensembles including the Northwest Chamber Orchestra, the American Jazz Philharmonic, the Iceland Symphony, the Metropole Orchestra, the Carnegie Hall Big Band, the Richmond Symphony, the WDR Orchestra, and the Amsterdam Philharmonic. John was awarded a platinum record for his arrangement of "The Star-Spangled Banner," performed by Whitney Houston during the Super Bowl in 1990.
He has won numerous awards such as the Golden Feather Award and the Los Angeles Jazz Society's Composer/Arranger award. John won a Grammy as an arranger, and has eight additional nominations to his credit, most recently for his collaboration with Yo-Yo Ma on the cellist's album Songs of Joy & Peace. Clayton has served as the musical director of several jazz festivals including the Sarasota Jazz Festival, the Lionel Hampton International Jazz Festival, the Santa Fe Jazz Party, and the Vail Jazz Workshop. He is a co-founder of the Grammy-nominated Clayton-Hamilton Jazz Orchestra, which he co-leads with drummer Jeff Hamilton.
Pianist, composer, and vocalist Dawn Clement moved two years ago from Seattle to Denver, Colorado, to take on the role of Assistant Professor and Area Coordinator of the Jazz and American Music Department at Metropolitan State University of Denver.
Dawn has five albums under her belt and is involved in several collaborations including the Jane Ira Bloom Quartet, Priester's Cue (with the legendary trombonist Julian Priester), and her own trio. Dawn has performed with such notables as Nancy King, Ingrid Jensen, Hadley Caliman, John Clayton, Mercer Ellington, and Mark Dresser, and has toured the US with the Sabella Consort and the Rubin/Clement Piano Dialogues.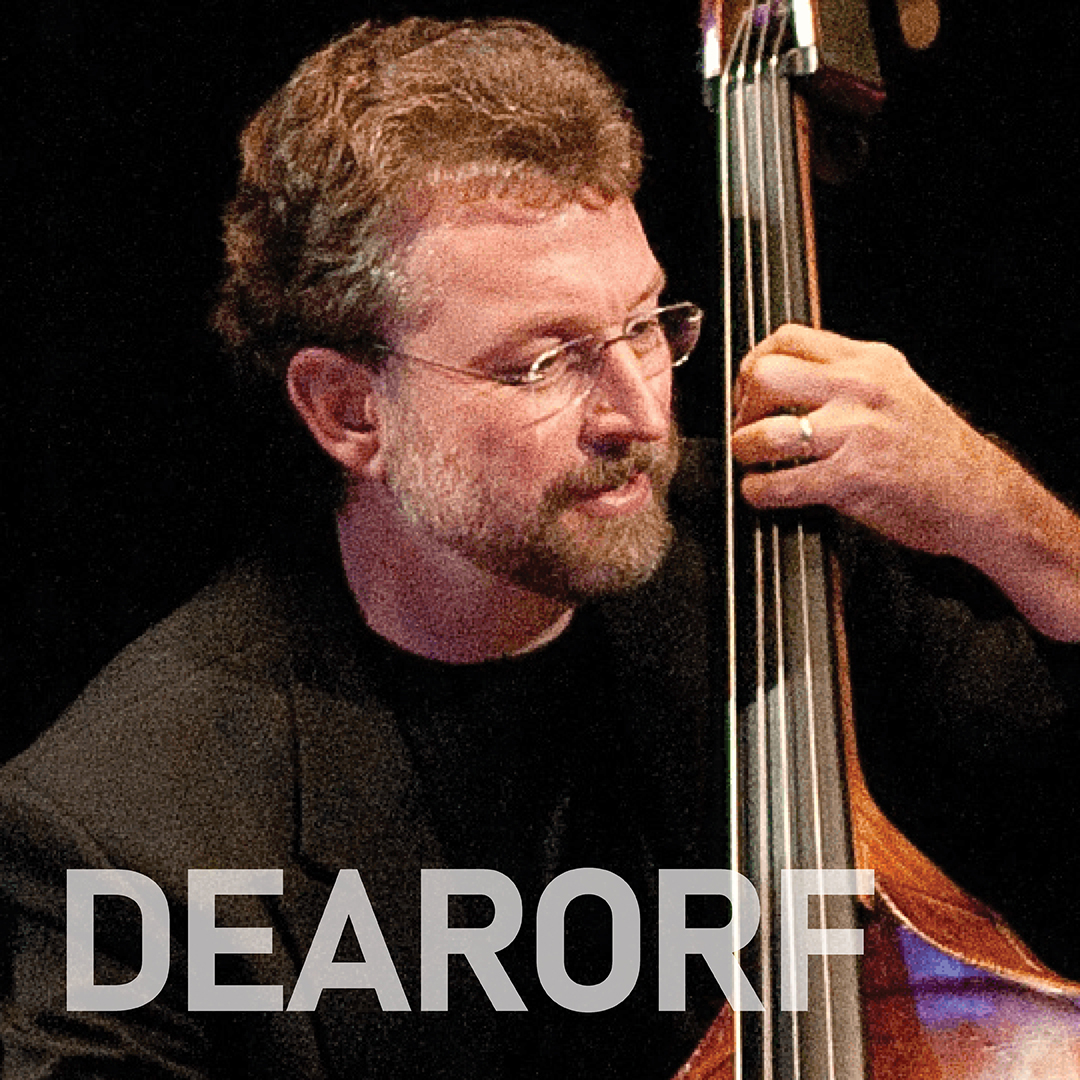 Chuck Deardorf has been an integral member of the Northwest jazz scene for over two decades. A respected acoustic and electric bassist, his dynamic performances have been a part of countless festivals, nightclubs, and recording sessions, touring with such jazz greats as saxophonists Bud Shank and Don Lanphere; pianists George Cables, Bill Mays, and Kenny Barron; and guitarists Larry Coryell and Bruce Forman.
He's performed with legendary artists Chet Baker, Kenny Werner, Herb Ellis, Charlie Byrd, Eric Alexander, Phil Woods, Zoot Sims, Pete Christlieb, Joe LaBarbara, Jeff Hamilton, Victor Lewis, Joe Williams and Mark Murphy.
He is currently a member of the Susan Pascal Quartet and Jovino Santos Neto Quinteto, and tours with the New York Voices.
Multi-instrumentalist and composer Chuck Easton is equally at home on the bass, flute, piano, clarinet, saxophone, trumpet, trombone, and violin, though he is best known for his jazz guitar work.
He received his music degree from the Berklee School of Music and plays throughout the Pacific Northwest. A National Endowment of the Arts Jazz Composition award recipient, Chuck has been a conductor of the Northwest Big Band and teaches jazz improvisation and music theory.
A hectic touring schedule; eighteen recordings as a leader, including his newest release, Junkyard Duo; countless sideman recordings including Ray Brown, Bobby Hutcherson, Roger Kellaway; soundtrack performances on three of Clint Eastwood's distinguished films—most notably Academy Award-winning Million Dollar Baby; producer, arranger, acclaimed educator, in residence at USC's Studio/Jazz Guitar Dept., when does Bruce Forman rest? Deep immersion in American culture inspires Forman to contribute to the traditions that he drew from. Formanism (his trio project); original works like The Red Guitar; his popular podcast with Scott Henderson, GuitarWank; Cow Bop and the "road challenges" down historic byways like Route 66; JazzMasters Workshop; his newest project: Junkyard Duo…these are only the latest answers to the endless question that underlies Bruce Forman's creativity.
For more than 30 years, Joel Frahm lived in New York City, working in jazz clubs, collaborating with other musicians, and honing his craft. He now lives in Nashville, where he continues to play the music he loves. His bold, inventive tenor sound has won fans in the U.S. and across the world. He has worked alongside Betty Carter, Kenny Barron, Freddy Cole, Dianne Schuur, Kurt Elling, Jane Monheit, Bill Charlap, Brad Mehldau, Matt Wilson, Cyrille Aimee, and many other top artists. He has played as a leader or sideman on more than 100 recordings and has appeared at jazz festivals in the United States, Europe, Israel, Canada and South America. In addition to his work as a performer, he has taught jazz classes in clinics at the University of North Carolina, the University of Connecticut, New York University, Wichita State University, the University of North Texas, Baylor University, Colorado State University, Furman University, the University of Toronto, the University of Michigan, Michigan State University, the University of Manitoba and others.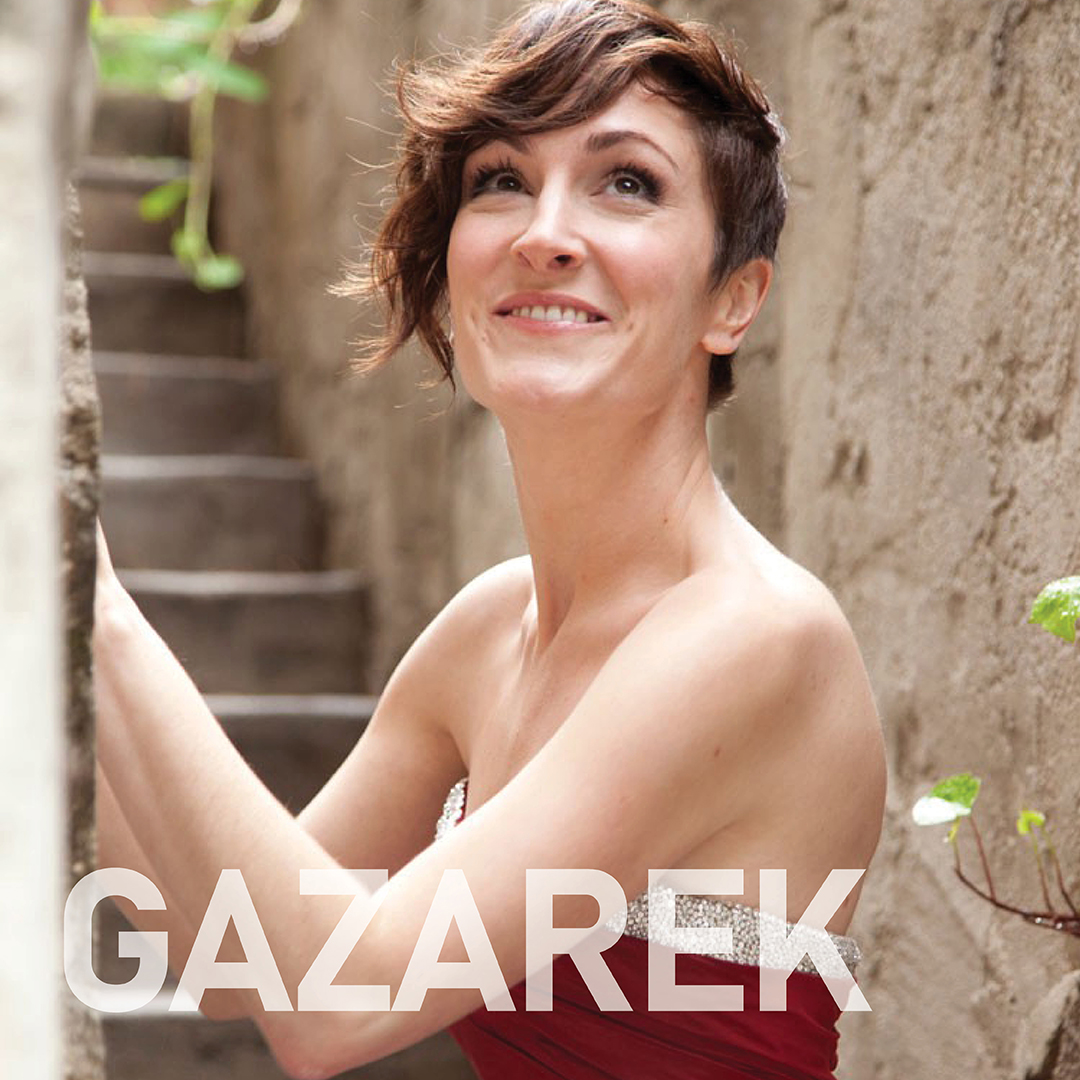 Graced with an "impeccable" voice (Winnipeg Free Press) and hailed as an artist that "may well turn out to be the next important jazz singer" by the LA Times, Sara Gazarek has been one of the leading lights of an impressive generation of jazz vocalists since her brilliant emergence at age 20. While her subsequent career has been the picture of success – highlighted by five acclaimed albums, an ardent fanbase, enthusiastic reviews, a teaching position at the University of Southern California, and collaborations with such luminaries as Kurt Elling, Fred Hersch, Billy Childs, and Larry Goldings, it is with her latest double GRAMMY® nominated album, Thirsty Ghost, that Gazarek finally brings her musical expression stunningly into phase with her emotional maturity. Prompted by an intense period of personal and professional upheaval, the "exquisite taste, bright wit and creative vitality" hailed by WNPR remain, but those qualities are potently shaded by a rich undercurrent of complex feeling and whole-hearted realities.

Wycliffe Gordon's busy schedule encompasses performing, composing, arranging and recording. He is the recipient of many awards: He has been named him "Trombonist of the Year" 12 times The Jazz Journalists Association, and "Best Trombone" five of the past six years by the Downbeat Critics Poll.
In addition to his solo career, Wycliffe tours regularly leading his quintet. He is commissioned frequently as a composer and has an extensive catalog of jazz and chamber music works. Perhaps his most frequently heard work is his arrangement of the theme song to NPR's "All Things Considered," which is aired daily across the globe.
Wycliffe is a veteran member of the Wynton Marsalis Septet, the Lincoln Center Jazz Orchestra and he has been a featured guest artist on Billy Taylor's "Jazz at the Kennedy Center" Series.
A dedicated educator, Wycliffe is Visiting Artist in Jazz Studies at the Arizona State University in Phoenix, and is Director of Jazz Studies at Augusta University in Augusta, GA.
Randy Halberstadt has been a major figure on the Pacific Northwest jazz scene for many years. A pianist, arranger, composer, lyricist, and author, Randy enjoys an international performing career playing with musicians at the top of their game, including Herb Ellis, Terry Gibbs, Buddy de Franco, Matt Wilson, Pete Christlieb, Bobby Shew, Joe LaBarbera, and many others.
In 1990, he performed at the Monterey Jazz Festival with drummer Mel Brown. Randy has performed with the Seattle Symphony and is the pianist for the Seattle Repertory Jazz Orchestra. As a full professor at the prestigious Cornish College of the Arts until May 2018, Randy coached ensembles and taught jazz theory, piano, and ear training.
Jon Hamar is a versatile bassist who is comfortable in virtually any musical situation. Born in Kennewick, Washington he earned his Bachelor of Arts degree in Classical Double Bass Performance from Eastern Washington University and a Master's degree in Jazz and Contemporary Media from the Eastman School of Music.
In 2001 Jon relocated to Seattle and was busy as a freelance bassist. He also performed for four years with jazz and blues icon Ernestine Anderson and other Northwest notables such as Greta Matassa, Jim Knapp, Randy Halberstadt,  Dawn Clement, Kelley Johnson and John Hansen. In the Fall of 2015 Jon joined the faculty at the Natalie Haslam School of Music at the University of Tennessee in Knoxville, Tennessee.
Versatile drummer Jeff Hamilton brings originality to every group he performs with, and it's one of the things that makes him constantly in demand, whether for recording, performing with his trio, or co-leading the Clayton-Hamilton Jazz Orchestra. In addition to his many recordings with Ray Brown, Jeff has been on nearly 200 recordings with artists such as Natalie Cole, Diana Krall, Milt Jackson, Rosemary Clooney, Barbara Streisand, Mel Torme, John Pizzarelli, and Benny Carter. Hamilton is a frequent guest of the WDR Big Band in Cologne, Germany. He also appeared in Natalie Cole's Great Performances PBS special, Unforgettable, and an Oscar Peterson documentary, Life In The Key Of Oscar.
John Hansen is one of the most in-demand jazz pianists in the Northwest. A studied and musical ensemble player with a strong melodic vocabulary, John has always been recognizable for a unique personal voice. His performance history includes top US venues as well as tours in France, Japan, Korea, Eastern Europe, Central Asia, Russia, and Central America. John has performed and recorded with many of the Northwest's premier award-winning bands including the Jay Thomas Quartet, the Jim Knapp Orchestra, Kelley Johnson, and the Bill Ramsay-Milt Kleeb Band. He has been invited to perform with the Seattle Symphony, Rick Margitza, Randy Brecker, Ingrid Jensen, Ernestine Anderson, The Woody Herman Orchestra, Bud Shank, Bobby Shew, David "Fathead" Newman, and more.
Marion Hayden grew up on the industrial west side of the Motor City,   taking up piano at the age of nine, and bass at 12. She took classes at Michigan State University and then the University of Michigan, gaining a liberal arts degree with a minor in entomology, then took a position with the Michigan Department of Agriculture while working the nightclub circuit. From there her career took off as one of the founding members of the all-female ensemble Venus, followed by the band Straight Ahead in collaboration with Regina Carter, pianist Eileen Orr, and drummer Gayelynn McKinney. Her versatility led her to a wide variety of engagements, but also gave her the opportunity to develop her skills as an educator and she is now on  the faculty at the University of Michigan School of Music. She has performed or recorded with such jazz veterans as Kirk Lightsey, Ralph Peterson, Jr., Terry Callier, Dizzy Gillespie, Sonny Fortune, Kenny Burrell, Steve Turre, Cecil Bridgewater and James Carter, Her solo CD Visions was released in 2008, and she has composed a suite based on the writings of poet Phyllis Wheatley.
An unequivocal musical prodigy, singer-saxophonist-songwriter-composer and band leader Grace Kelly has rocked the jazz world with sold-out concerts, 13 acclaimed albums and a resume that includes performing at the Hollywood Bowl and as part of the house band for "The Late Show with Stephen Colbert" – all before reaching her mid-twenties. Kelly's early career featured performances at Barack Obama's 2009 inauguration at age 16 and at 14 as a soloist with the Boston Pops playing an original composition arranged for the legendary orchestra; she has since then played over 900 shows as bandleader in 35 countries at venues like the Kennedy Center and Moscow Symphony Hall and for the Montreal, Newport, and Montreux international jazz festivals. Touted for her scorching saxophone stylings and purring vocals, Kelly has performed and recorded with renowned artists including Lin Manuel- Miranda, Dave Brubeck, Lee Konitz, Phil Woods, Huey Lewis, Harry Connick Jr., Gloria Estefan, Questlove, and Wynton Marsalis.
Percussionist, composer, music director, and band leader Kelby MacNayr performs jazz, classical, and new music, and has collaborated with Anne Schaefer, pop group Elephant Island, Christine Jensen, Chuck Deardorf, Ian McDougall, Chet Doxas, and many others.
Kelby is the founding Artistic Director for the Art of the Trio Series and has performed as a member of the Marc Atkinson New Quartet, George Colligan Quartet, New York pianist Misha Piatigorsky's (Canadian) trio, the Scott White Quartet, the Storm Nilson Trio and the Marianne Trudel Quintet. MacNyr leads his own quintet, which in 2013 released the album The Measure of Light featuring Phil Dwyer, Dan Lapp, Miles Black, and Tom Wakeling.
New York-based drummer/composer/teacher Allison Miller engages her deep roots in improvisation as a vehicle to explore all music. Described by critics as a Modern Jazz Icon in the Making, Miller won DownBeat magazine's 67th Annual Critics Poll "Rising Star Drummer" and JazzTimes magazine's Critic's Poll. Her composition, "Otis Was a Polar Bear," is included on NPR's list of The 200 Greatest Songs by 21st Century Women+. She is also the first recipient of the Mid-Atlantic Arts Foundation's Commissioning Grant. In January 2020 Miller along with her band, Boom Tic Boom, tap dancer-Claudia Rahardjanoto, and video designer Todd Winkler premiered a new multimedia suite, In Our Veins.
Allison teaches at the New School for Jazz and Contemporary Music (where she was recently named a Melba Liston Fellow), Stanford Jazz Workshop, Centrum, Geri Allen Jazz Camp, and is the Artistic Director of Jazz Camp West. She has been appointed Arts Envoy to Thailand for her work with Jazz Education Abroad.
​Pianist-composer Jeremy Siskind is "a genuine visionary" (Indianapolis Star) who "seems to defy all boundaries" (JazzInk) with music "rich in texture and nuance" (Downbeat). A top finisher in several national and international jazz piano competitions, Siskind is a two-time laureate of the American Pianists Association and the winner of the Nottingham International Jazz Piano Competition. Since making his professional debut juxtaposing Debussy's Etudes with jazz standards at Carnegie Hall's Weill Hall, Siskind has established himself as one of the nation's most innovative and virtuosic modern pianists. Siskind's multifaceted career often finds him combining musical styles and breaking aesthetic norms. As the leader of "The Housewarming Project," Siskind has not only created "a shining example of chamber jazz" (Downbeat) whose albums often land on critics' "best of the year" lists.
Acclaimed New York–based trumpet player Terell Stafford has been hailed as "one of the great players of our time" by piano legend McCoy Tyner. Stafford combines a deep love of melody with his own brand of spirited and adventurous lyricism. Since the mid-90s Stafford has performed with groups such as Benny Golson's Sextet, McCoy Tyner's Sextet, Kenny Barron Quintet, Frank Wess Quintet, and Dizzy Gillespie All-Star Alumni Band. Stafford is the Director of Jazz Studies and Chair of Instrumental Studies at Temple University, founder and bandleader of the Terell Stafford Quintet, and Managing and Artistic Director of the Jazz Orchestra of Philadelphia (JOP)
Jay Thomas is a multi-instrumentalist, appearing on more than 60 recordings that run the gamut from hip-hop to acid-jazz, rock, Latin, and big band. Jay has performed in concert with numerous prominent musicians, including Mel Lewis, John Clayton and Jeff Hamilton, Maria Schneider, Bill Holman, Bob Florence, and Frank Wess. He has also played at the Wolf Trap, Aspen, and duMaurier Jazz Festivals. Thomas toured Great Britain with jazz legend Slim Gaillard recording there with Slim, Jay McShann, and Buddy Tate.

Born and raised in Southern California, in 2002 bassist Chris Symer relocated to the Northwest, where he continues to make his living as a freelance musician. Equally comfortable in the classroom, stage or recording studio, Chris has played and taught clinics throughout Europe, Asia, and North and South America. He has appeared on soundtracks for television, movies, theatre, performance art, and in settings from duos to big bands and symphony orchestras. Notable projects have included recordings with Bill Anschell (Rumbler, 2017), Johnaye Kendrick (Here, 2014), and James Knapp's Scrape, as well as tours with Anschell (2012, 2014) and Kendrick (2013).
Grammy nominee Matt Wilson leads the Matt Wilson Quartet, Arts and Crafts, Christmas Tree-O, and the Carl Sandburg Project. He is an integral part of bands led by Joe Lovano, John Scofield, Charlie Haden, Lee Konitz, Bob Stewart, Denny Zeitlin, Ron Miles, Marty Ehrlich, Ted Nash, Jane Ira Bloom, and Dena DeRose among others. He has performed with many legends including Herbie Hancock, Dewey Redman, Andrew Hill, Bobby Hutcherson, Elvis Costello, Cedar Walton, Kenny Barron, John Zorn, Marshall Allen, Wynton Marsalis, Michael Brecker, Pat Metheny, Bill Frisell and Hank Jones. Most recently, he was named 2018 Musician of the Year by the JJA and also received the organization's Record of the Year honor for Honey And Salt.