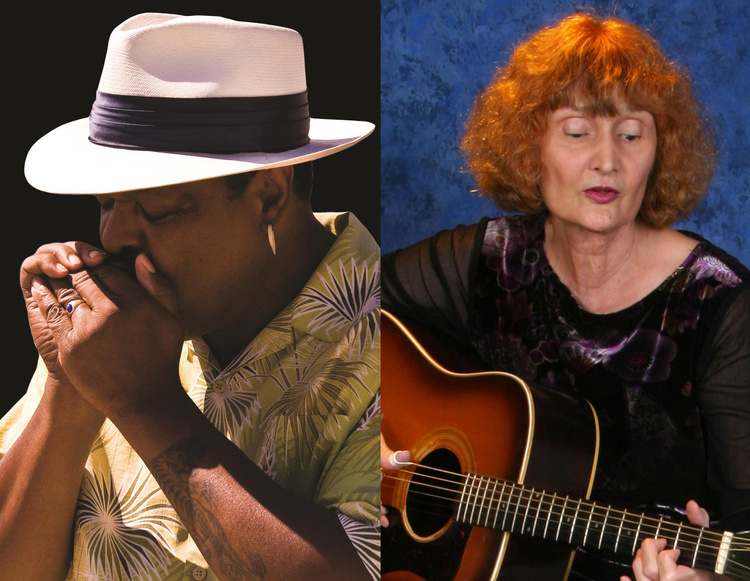 October 24 – 28, 2018
Fort Worden State Park, Port Townsend WA

The name Piedmont comes from Latin, meaning "at the foot of the mountains". The Piedmont plateau in the Eastern United States sits between the Atlantic Coastal Plain and the main Appalachian Mountains. This Piedmont region is where the Piedmont blues (also known as East Coast Blues) originated in the late 19th century. According to the Piedmont Blues Preservation Society, most Piedmont blues musicians came from Virginia, the Carolinas, and Georgia.
During the Great Migration, African Americans migrated to the Piedmont. With the Appalachian Mountains to the West, those who might otherwise have spread into rural areas stayed in cities and were thus exposed to a broader mixture of music than those in, for example, the rural Mississippi delta. Thus, Piedmont blues was influenced by many types of music such as ragtime, country, and popular songs, styles that had comparatively less influence on blues music in other regions.
Back in the day, traditional blues masters got together to swap songs from the old days and stories at country breakdowns and houseparties. These musicians and their friends created the lively spirit of houseparty blues, while conveying the values, the history, the good and bad times, and the sense of community that gave form to their music and dance.
East Coast regional Piedmont master-musicians Phil Wiggins and Eleanor Ellis bring their Piedmont house party music to Centrum at Fort Worden in Port Townsend this fall for a five day intensive workshop on house party music. In addition to Piedmont style they'll throw in some delta, String Band, Jug Band and a few Swing Standards, to keep the house rockin'.
Join us for some fun this fall, get some of this music in your bones, it'll chase those winter blues straight away! You might even throw a houseparty!
In the meantime check out on this wonderful video of a House Party documented by Eleanor Ellis: http://www.folkstreams.net/film-detail.php?id=234
Artist Faculty
Who Should Attend?
This workshop is intended for all levels with some familiarity on their instrument. Classes will be split between Beginning/Intermediate and Intermediate/Advanced. Beginning in this case means beginning introduction to fingerstyle, not beginning on your instrument.
If you have questions about whether this workshop is right for you, please contact Mary Hilts, Program Manager at mhilts@centrum.org, or call 360.385.3102 x 116.
Schedule
Wednesday October 24th
Welcome orientation and jamming
Thursday October 25th
Daily classes and evening jamming
Friday October 26th
Daily classes and evening jamming
Saturday October 27th
Daily classes and evening faculty concert (included with tuition)
Sunday October 28th
Farewell breakfast and departures
Fees
Tuition: $395
Housing: $295 (includes lunch)
Shuttle round-trip Sea/Tac – Port Townsend: $100
Shuttle one way Sea/Tac or Port Townsend: $50
Limited to 30 guitar and 15 harmonica players.
$200 deposit to reserve your spot.
Payment in full-deadline September 28, 2018