June 2-6, 2014
Fort Worden State Park
Port Townsend, WA
During Tales, Texts & Theater, the entire sixth grade student body of Port Townsend's Blue Heron Middle School will work with vital, contemporary artists in a variety of disciplines—creative writing, theatrical movement, music, and visual art—for a weeklong immersion in creativity.
Beginning each day with a core subject, students get an in depth concentration on a genre of their choice. Then they explore by learning about other art forms in their other three classes, seeing how the different arts interconnect.
Each afternoon, the core artist faculty show and talk about the work they do. At the end of the week, students share their creative experiments with the community in a student showcase performance.
Now in its 9th year, this innovative collaboration between the Centrum, the Port Townsend School District, the Washington State Arts Commission, and PT Artscape, provides both students and teachers a model experience in arts immersion.
Tales, Texts & Theater is funded through the generosity of community sponsors. Donations from Homer Smith Insurance Company, Kristin Manwaring Insurance Company, Port Townsend Education Foundation and Port Townsend Hospitality add to funding provided by Centrum, PTArtscape, 6th grade families, and the Port Townsend School District to make this experience an ongoing program.
In addition, this program is partially funded by the Office of the Superintendent of Public Instruction, Baker Foundation, Forest Foundation, The Greater Tacoma Community Foundation, Rayonier Foundation, Washington State Arts Commission, the Congdon Hanson Family, and thousands of individual donors whose generosity celebrates the power of creativity to change lives.
For more information, please contact Martha Worthley at 360.385.3102 x120.
=====
CLASS DESCRIPTIONS
West African Dance and Drumming (Etienne Cakpo and Yawo Amponsah)
Learn basic dance moves and drum rhythms from the Benin-Ghana coastal region of West Africa. This class is appropriate for boys and girls of all experience levels. The drum-beats are accompanied by shaker and bell parts, and the dances have graceful and strong movements that require undulation of the back and bending of the knees. Dances integrate both traditional social and spiritual dances as well as modern movements commonly found across West African countries.
El Mundo Grafico: The Graphic World (John Hillmer)
As America's foremost graphic designer Milton Glaser once said, "Graphic design's function is to inform and delight". Such will be our attempt as we jump into the "the basics" of graphic design. This class explores how good graphic design exists everywhere, at the intersection of art, language, and technology. We will get in the box (fast and clean computers) and out of the box (slow and messy art) and assemble dynamic graphic works. With our neighbors in other classes as clients, we will work to create poster designs that celebrate our collaborative creative campaign.
Hip Hop Dance (Rex Kinney)
Returning by popular demand, this energetic urban dance style incorporates several different styles and techniques into a fun hip hop routine. As a great cardio and conditioning work-out, learn some basic to advanced moves and dance combinations. Come challenge yourself and build your dance repertoire or just have fun!
Japanese Taiko Drumming (One World Taiko)
Teachers Nancy Ozaki and Gary Tsujimoto of One World Taiko introduce you to Japanese culture through the study of Japanese drumming. Learn the history of taiko in Japan and the United States as they teach the intricacies of Japanese drumming. Learn from their drumming style, which is energetic and athletic with a mix of modern and traditional rhythms and whole body movements similar to the martial arts.
SERIOUS FUN: Theater Improv (Samantha Rund)
What does Samantha Rund have in common with Steve Carrell, Tina Fey, and Amy Pohler? All trained at Second City! In this class, you will learn some of the same games and scene building strategies used by some of America's best-loved comedic actors. Improvisation teaches you to find the inspiration to create characters at a moment's notice. Gain the confidence to manage every situation on -and even off- stage. Get ready to take on the world as you stretch your imagination with your new found improv skills.
Surrealism (Britt Rynearson)
Use realistic drawing skills to create a new reality. Surrealism, an art movement from the 1920′s, includes artists such as Salvador Dali and Rene Magritte. We will examine their work and learn to create an alternative reality, one where you make the rules. Imagine roots sticking up out of the ground and plants growing down, jellyfish swimming in the sky or six moons in the earth – there's no limit in the surreal world. Our class includes making a series of finished paintings and drawings exploring your imagination.
FACULTY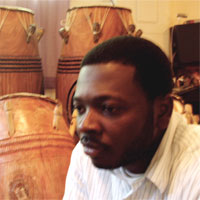 Yawo Amponsah is a master percussionist from Ghana. A versatile player, Yaw can play many styles of music from Ghana including Highlife, Agbadja, Kpanlogo and more.
His specialty is the music of the multi-part percussion ensembles of the Ashanti people, which include as many as eight independent percussion parts. He is the leader of Anokye Agofomma and a member of Manghis Khan Quartet.
Etienne Cakpo is a professional dancer, choreographer and musician from Benin, West Africa. He teaches and performs traditional African dance from Benin as well as contemporary African dance styles.
Currently the director and lead choreographer of Gansango Music and Dance based in Seattle, Etienne performs in solo events and group shows.
John Hillmer's large acrylic stage murals have made appearances with artists such as Ray Charles, Keb' Mo', and Maya Angelou. His clients have included the NRDC, MGM, Paramount Pictures, the Seattle Children's Museum, and Seattle-based Committee for Children, whose social and emotional based curriculum has placed Hillmer's colorful illustrations in some 75,000 schools around the world.
He earned his Master's Degree in International Education while working as both a teacher and publications director at the American School Foundation of Guadalajara.
Rex Kinney is currently the director and choreographer for the Shorecrest High School Dance Team, who he has led to seven straight District Titles, three WIAA State Dance/Drill Championships, and three National Titles.
Rex has danced with several Seattle-based hip hop groups and is an instructor through UW Experimental College, an adjunct instructor at Cornish College of Arts in Seattle, "Dance This" Workshop, and Backstage Dance.
One World Taiko is a professional Japanese drum ensemble that captivates audiences with their heart pounding beats, dynamic movement and rhythmic grooves.
Founded in San Francisco, CA, One World Taiko is led by Gary Tsujimoto and Nancy Ozaki. Their repertoire includes arrangements of traditional pieces and original compositions, which are infused with contemporary rhythms.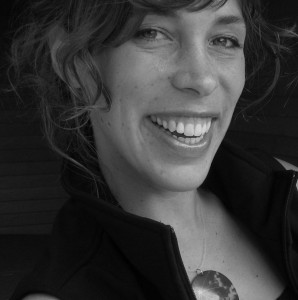 Britt Rynearson has taught fine art for 12 years, beginning directly after graduating from Scripps College. In her early twenties, she began a parallel career as a professional artist.
She now designs a line of textiles sold nationwide, serves part time on the faculty of Cornish College of the Arts, Gage Academy and Coyote Central, and others. Her course offerings range from traditional drawing and painting to surface design and pattern making.
Samantha Rund currently studies improvisation at the Second City Conservatory in L.A. She has performed in over thirty staged productions.
Samantha received her undergraduate degree in theater from Northwestern University and her M.F.A from the University of Washington's prestigious Professional Actor Training Program (PATP).