June 5-9, 2017
Fort Worden State Park
Port Townsend, WA
For the sixth grade students at Blue Heron Middle School in Port Townsend, WA
During Tales, Texts & Theater, the entire sixth grade student body of Port Townsend's Blue Heron Middle School will work with vital, contemporary artists in a variety of disciplines—creative writing, theatrical movement, music, and visual art—for a weeklong immersion in creativity.
Beginning each day with a core subject, students get an in depth concentration on a genre of their choice. Then they explore by learning about other art forms in their other three classes, seeing how the different arts interconnect.
Each afternoon, the core artist faculty show and talk about the work they do. At the end of the week, students share their creative experiments with the community in a student showcase performance.
Since 2001, this innovative collaboration between the Centrum, the Port Townsend School District, the Washington State Arts Commission, and PT Artscape, provides both students and teachers a model experience in arts immersion.
CLASS DESCRIPTIONS
The Actor's Playground: Theater games and poetry with Carvens Lissaint 
Welcome to the Actor's Playground, where we learn freedom, passion, love, but most importantly… FUN! Play improv games and find your inner beauty of impulse and excitement. With Carvens, you will become brave and bold! You will create theater through spoken word poetic texts. It's time to light up the room with your laughter and heart!
Cut it out!  Sculpture and Papercut with Celeste Cooning
Delve into the endless potential of paper in two and three dimensions. Visual Artist Celeste invites you to create your own utopia using scissors as drawing and sculpture tools. She will show you traditional paper cut images and how cut paper is used as an art form today, for example, creating site-specific installations.  Your observations of patterns found in nature, architecture and textiles will help you create dynamic images in cut paper.
Fundamentals of circus arts with Toby Shaw
Juggling, adagio (acrobatic dance), and clowning are the focus of this class. Explore basic circus techniques and find what circus means to you!  The art of circus extends far beyond a big top. The fun of clowning extends far beyond a red nose. The discipline of juggling extends far beyond keeping three balls in the air. The fundamentals we will explore are not just for use in the circus, but in every performing art.
Hip Hop: Dance with Rex Kinney
Returning by popular demand, this energetic urban dance style incorporates several different styles and techniques into a fun hip hop routine. Learn basic to advanced moves while getting a great cardio and conditioning work-out!
Sculpture with Sabrina Chacon
Use mixed media to create three-dimensional art. You will learn how to create "in-the-round" form with paper, wire, recycled materials and your imagination! This is a hands-on class for you to challenge yourself by using materials to create a sculpture that expresses your own experience. Allow your ideas to come to life!
UP (University of Play) with Harmonica Pocket (Keeth Apgar and Nala Walla)
Sing, laugh, make weird faces and hilarious sounds, dance backwards, play catch with a ball of nothing. Welcome to the University of Play. Exploring movement and music, Harmonica Pocket teaches UP games using voices, bodies, props and found objects. If you play an instrument, be sure to bring it!
Puppets with Margie McDonald
Lets bring Giants to life. Students will learn to work together to create large puppets using simple materials such as cardboard, wire, fabric, sticks and tape. Bringing their visions to life they will present them on stage accompanied by an invented narrative.
---
FACULTY BIOS
Sabrina Chacon-Barajas is a multi-media artist who enjoys creating illustrative profiles of people. As a daughter of immigrants, she also explores the experience of first generation Americans in her art.
Sabrina graduated from Seattle Pacific University with a BA in Studio Art. She currently teaches for Seattle cultural organizations such as Arts Corps, Reel Grrls, and South Park Recreation. Her focus is to work both artistically and academically to develop the minds of her young students.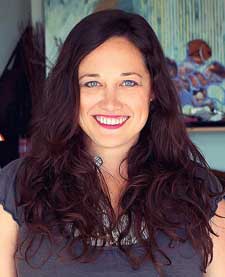 Celeste Cooning is a visual artist who lives and works in Seattle. She is best known for creating large-scale, hand-cut installations to adorn city parks, storefronts, grand celebrations and the stage.
The year 2013 marked the transformation of Cooning's signature cut paper aesthetic into a permanent outdoor sculpture. Other permanent installations also reside at Harborview Medical Center, Bridges @11th, Theo Chocolate and Starbucks Headquarters.
 Harmonica Pocket is made up of Nala Walla and Keeth Apgar. Their combined transdisciplinary arts background draws upon diverse styles including Contact Improv, Action Theater, Aerial Dance, Clown, Singing, Songwriting, Guitar, Ukulele, Music Production, Ethnomusicology and Hula Hoop.
The Harmonica Pocket has performed for busloads of children and grownups in theaters, schools, libraries, clubs and festivals nationally and internationally. They have released seven studio albums and record their music using solar electricity. Nala and Keeth live, sing, dance, garden and play on a permaculture homestead near Port Townsend, Wash.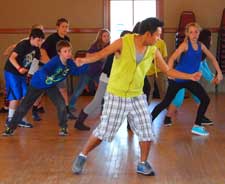 Rex Kinney is currently the director and choreographer for the Shorecrest High School Dance Team, who he has led to seven straight district titles, three WIAA State Dance/Drill Championships and three national titles.
Rex has danced with several Seattle-based hip hop groups and is an instructor through UW Experimental College, an adjunct instructor at Cornish College of Arts in Seattle, "Dance This" Workshop and Backstage Dance.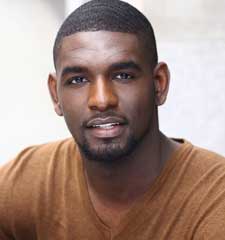 Carvens Lissaint is a Haitian American, and an international award winning poet, actor, singer and playwright, who has graced stages across the United States, United Kingdom and The Caribbean. He's been featured on TEDYouth, at the Sundance Film Festival, on Broadway at The New Amsterdam Theater and the Off Broadway Hip Hop Theater Festival, where he debuted his one man show "Walk" at the Ohio Theater.
A graduate of The American Academy For Dramatic Arts and St. John's University, he has degrees in acting and dramatic arts for film & television. He is currently a MFA candidate at NYU-Tisch School Of The Arts Graduate Acting Program. He gives all his glory to God.
Toby Shaw hails from Santa Barbara, Calif., where he was first introduced to the world of circus.  He spent eight years learning and teaching at the Lobero Circus Camp in Santa Barbara, and his background ranges from juggling and aerial arts to clowning and physical theater.
He attended the clown school Estudio Busqueda de Pantomima-Teatro in Guanajuato, Mexico, specializing in Mime and Physical Theater.  Most recently he played the Clown #2 role in the second and third national touring productions of The 39 Steps. He currently lives in New York City and is excited to return to Centrum after seven years away.
=====
Tales, Texts & Theater is funded through the generosity of community sponsors. Donations from Homer Smith Insurance Company, Kristin Manwaring Insurance Company, Port Townsend Education Foundation and Port Townsend Hospitality add to funding provided by Centrum, PTArtscape, 6th grade families, and the Port Townsend School District to make this experience an ongoing program.
Additional sponsors include the Washington State Arts Commission, Washington State Parks and Recreation Commission, The Baker Foundation, ecotrust, The Greater Tacoma Community Foundation, The Forest Foundation, Rayonier Foundation, Jubilation Foundation, McEachern Foundation, JCCF Fund for Women and Girls, the Congdon Hanson Family, and nearly a thousand individual donors whose generosity celebrates the power of creativity to change lives.
For more information, please contact Martha Worthley at 360.385.3102 x120.