Afternoon workshops run live 5 days a week (July 19th to the 24th), from 2:Pm to 3:30 PM Pacific Time. Not all workshops are offered everyday. Only registered participants are able to view the full schedule of afternoon events including craft lectures. Afternoon workshops are recorded and available to view for up to 2 weeks post event. Recorded workshops are only available to registered participants.
Afternoon Poetry Faculty & Class Descriptions
Claudia Castro Luna

"Research and Poetry in Three Acts"
Are you working on a series of poems that require research? Or would you like to learn how to enhance your poetic pursuits through research? In this class we will look at three different research techniques from a variety of disciplines and take a close look at how research informed books such as my own Killing Marias, Mark Nowak's Coal Mountain Elementary, and Claudia Rankine's Citizen.
"Among the Rambling Greens"
So goes the line in D.H. Lawrence's poem, "Trees in the Garden." In this workshop we explore the many ways in which trees show up in our lives: clarifying the air we breathe, as sources of inspiration, as keepers of silence, as metaphors, symbols, similes and even as characters in our poems and stories. If you were a tree which kind would you be? This is a generative, speculative, poetic, non-fiction exploration of trees.
Washington State Poet Laureate Claudia Castro Luna served as Seattle's first Civic Poet from 2015-2017 and is the author of This City (Floating Bridge Press). She is a Hedgebrook and VONA alumna, the recipient of a King County 4Culture grant and a Jack Straw Fellow. Born in El Salvador she came to the United States in 1981. She has an MFA in poetry, an MA in Urban Planning and a K-12 teaching certificate. Her poems have appeared in Poetry Northwest, La Bloga, City Arts, Taos Journal of International Poetry and Art, among others. Her non-fiction work can be read in the anthologies, The Wandering Song: Central American Writing in the US, (Northwestern University Press); Vanishing Points: Contemporary Salvadoran Narrative, (Kalina Eds) and forthcoming in This Is The Place: Women Writing About Home (Seal Press). Living in English and Spanish, Claudia writes and teaches in Seattle where she gardens and keeps chickens with her husband and their three children.
Maya Jewell Zeller
"Spells & Incantations"
A poem is a kind of spell, an incantation against apathy or agony, a call to wonder. In this place-based generative workshop, we'll read and discuss various spell-castings, including one by Amy Key, "eco-spells" by Janie Elizabeth Miller, and translations of Yi Lu's Sea Poems, and then we'll fashion some of our own, using the fur or feathers of a Port Townsend animal*, a pinch of mica dust, and a sprinkle of something we bring to town. (*No animals will be harmed in this workshop. All feathers and hairs must be imagined or found.)
"Crossover Artists: Poets Writing Nonfiction"
In this generative workshop, we'll look at blurred genre and lyric nonfiction/fiction excerpts that act a lot like poems: essays formed from linked prose poems, numbered sequences and lists, and obsessive serial forms and structures that explore an "aboutness" more than they follow a traditional plot arc. We'll read works by writers like Traci Brimhall, Jane Wong, Maggie Nelson, and Anne Carson, and we'll practice strategies for beginning an essay from poetic techniques like image or the musical cadences of speech.
"Curiosity, Science, and Surrealism: Wunderkammers & other Catalogs "
Humans are weird. From our phobias to our obsessions, if we zoom in on our curiosities we have endless things to catalog, document, and question. Remedios Varo's Letters, Dreams, & Other Writings, Kathryn Smith's Chosen Companions of the Goblin, Cynthia Cruz's Wunderkammer, Jamaal May's HUM, Eduardo Corral's Slow Lightning, Melissa Kwasny's Thistle—all reach into the possibilities of the body—be it our physical love affair with the tactile world or the stirrings of our subconscious and dreams. In this workshop, we'll use some organized styles and forms—such as abecedarian, listing, epistolary, or other cataloguing impulses—to create the beginnings of a chapbook or series of poems on something our body tells us we need to explore.
Maya Jewell Zeller is the author of the interdisciplinary collaboration (with visual artist Carrie DeBacker) Alchemy For Cells & Other Beasts (Entre Rios Books, 2017), the chapbook Yesterday, the Bees (Floating Bridge Press, 2015), and the poetry collection Rust Fish (Lost Horse Press, 2011). Her prose appears widely, in such places as Booth Journal, Bellingham Review, and the anthology This is the Place: Women Writing About Home (Seal Press, 2017). Recipient of a Promise Award from the Sustainable Arts Foundation as well as a Residency in the H.J. Andrews Experimental Forest, Maya teaches for Central Washington University and edits poetry for Scablands Books. She is currently at work on a memoir titled "The Privilege Button."
Paisley Rekdal
"On Syntax"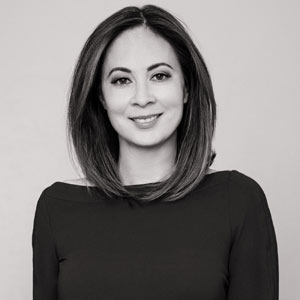 In what ways does syntax really matter to a poem's overall meaning? How does syntax enhance, or detract from, poetic form? Can syntax actually signal, or shape, a character's psychology? In this short class, we'll look at a number of contemporary and modern poems that use a variety of syntactical structures to discuss how syntax shapes the way we think and feel, and also how, as writers, we create characters.
"On Metaphor: Or, How to Choose What to Cut"
When we say that poems rely on metaphor for their overall "shape," what does that mean? How do we know which images are necessary to a poem and which can be cut? In this class, we'll look at some first and final drafts of at least two canonical, published poems to find out how understanding metaphor can profoundly guide our understanding of a poem's argument, and hone our internal editing skills.
Paisley Rekdal is the author of a book of essays, The Night My Mother Met Bruce Lee; the hybrid-genre photo-text memoir Intimate, and The Broken Country: On Trauma, A Crime, and the Continuing Legacy of Vietnam. She is also the author of six books of poetry: A Crash of Rhinos, Six Girls Without Pants, The Invention of the Kaleidoscope, Animal Eye, Imaginary Vessels and  Nightingale. A two-time finalist for the Kingsley Tufts Prize, her work has received the Amy Lowell Poetry Traveling Fellowship, a Guggenheim Fellowship, an NEA Fellowship, Pushcart Prizes, and inclusion in multiple editions of the Best American Poetry series. Her poems and essays have appeared in or are forthcoming from The New York Times Magazine, American Poetry Review, The Kenyon Review, Poetry, The New Republic, Virginia Quarterly Review, Tin House, and on National Public Radio among others. She teaches at the University of Utah and is Utah's poet laureate.
---
Afternoon Fiction Faculty & Class Descriptions
Samuel Ligon

"Flash Fiction: The Annihilating Form"
In the anthology Sudden Fiction, Robert Kelly refers to short-short fiction as "the insidious, sudden, alarming, stabbing, tantalizing, annihilating form… neither poetic prose nor prosy verse, but the energy and clarity typical of prose coincident in the scope and rhythm of the poem." In the same anthology, Joyce Carol Oates writes that "very short fictions are nearly always experimental, exquisitely calibrated, reminiscent of Frost's definition of a poem—a structure of words that consumes itself as it unfolds, like ice melting on a stove." Flash fiction tends to rely on surprise, a hard turn at the end. It's often elliptical or fragmented, shaped by tone and shadow. Charles Baxter says the short-short needs "a quick turning of the wrist toward texture, something suddenly broken or quickly repaired." Mark Strand says, "Its end is erasure." In this class, we'll explore compression and limitation, evocation and implication, formal constraint and what might arise from line pressure and narrative restriction in the annihilating form.
"Negative Space in Fiction" 
While we've all heard the writing advice to "show, don't tell," just as important to fiction is what we don't show or tell—what we reveal through absence or omission. Musicians and composers use silence in song to create tension and meaning. Painters use negative space to create contrast and to heighten color and composition in the subject itself. In fiction, what's not revealed and how it's not revealed can create a tremendous gravity of absence, a kind of shadow effect that informs character and meaning. In this class we'll discuss Hemingway's iceberg principal, or what Amy Hempel refers to as negative space, using two stories as examples of creating shape, meaning, and gravity through absence or omission—Hemingway's "Hills Like White Elephants," and Hempel's "Today Will Be a Quiet Day."
"Accumulation, Time and The List Story" 
List stories often feel like collages—fragmented and accumulating power as they unfold, using their lists as organizing principals and sometimes as tumbling drivers. They often seem to exist outside the clock or unfold across a broader sweep of time than a more traditional narrative. Susan Minot's "Lust" is more fragmented and less concerned with a traditional fictional clock than Tim O'Brien's "The Things They Carried," but both stories rely on their lists, and to some degree, take refuge in them. In this class we'll look at three stories shaped by lists and unhinged in time: Jamaica Kinkaid's "Girl," a list in the imperative mood of a mother instructing her daughter; Blake Butler's "Hair Loop," a fragmented, numbered list of a narrator's observations on hair, which becomes the object around which meaning is created as detailed observations   accumulate; and Robert Coover's "Going for a Beer," a meditation on time and mortality, the moments of the story almost unable to keep up with themselves, almost chasing themselves, as the story tumbles toward its end.
Samuel Ligon's serial novel—Miller Cane: A True & Exact History—appeared for a year in Spokane's weekly newspaper, The Inlander, as well as on Spokane Public Radio. The author of four previous books of fiction, including Wonderland and Safe in Heaven Dead, Ligon is also co-editor, with Kate Lebo, of Pie & Whiskey: Writers Under the Influence of Butter & Booze.He teaches at Eastern Washington University in Spokane, serves as EWU's Faculty Legislative Liaison in Olympia, and is Artistic Director of the Port Townsend Writers' Conference.
Robert Lopez

"The Intriguing Beginning"
How stories begin is always a critical element of a short fiction, perhaps the most critical. In this class we'll examine various entry points into a story, finding the unexpected way in, through a back or side door. The beginning of a story makes certain promises and sets expectations. We'll discuss various beginnings and find strategies to fulfill these expectations and confound them by what we've established in the opening. Let's pay attention to how these writers arrest our attentions and create conflict right from the opening line. We'll likely do an exercise and write two or three beginnings based on the readings. Shelly Oria "That Night" from New York 1 Tel Aviv 0, Dana Kooperman, "get off here" Sleepingfish 0.875, Justin Torres, "Little Plastic Flags" Sleepingfish 0.875
"Artful Endings" 
The ending of a short story has to seem inevitable yet surprising at the same time. A memorable ending also has to feel rather like an opening, as opposed to closing. Meaning the world we have created has to seem different, changed, but with myriad possibilities for our character(s) moving forward, even if our story ends in death. We will examine how writers manage to accomplish this in a few short pages. Let's pay attention to how these writers use what they've given themselves throughout the story to find the most effective way out of the story. Grace Paley, "Wants" from The Collected Stories of Grace Paley, Tobias Wolff, "Bullet in the Brain" from The Night in Question, Jamaica Kincaid, "Girl" from At the Bottom of the River.
"A Close Reading of Two Stories – Barry Hannah and Joy Williams" 
In this class we'll look at Barry Hannah's "Even Greenland" and Joy Williams' "Marabou" and examine how skillfully these writers present complicated stories and psychologies in the span of a few pages. Very few stories can surprise the seasoned reader, but these two do just that.
Robert Lopez is the author of three novels, Part of the World, Kamby Bolongo Mean River —named one of 25 important books of the decade by HTML Giant, All Back Full, and two story collections, Asunder and Good People. A new book, A Better Class Of People, will be published by Four Way Books in 2021. He teaches at The New School, Pratt Institute, and Columbia University.He was a fellow in fiction for the New York Foundation for the Arts in 2010
Kristen Millares Young

""& I was done./& it was human." – Ocean Vuong"    
In this generative workshop, you will learn to begin with the elements of your story in motion. Good writers follow the lead of their characters to unwind what Eudora Welty called "the continuous thread of revelation." On the long path toward completing a manuscript, discovery is both inevitable and disconcerting. As writers, we trace those epiphanies over many drafts. Each page must bring fresh urgency to the questions that first confront your characters. We'll read and discuss the opening pages from Ocean Vuong's On Earth We're Briefly Gorgeous, then you'll write a long-deferred letter from the perspective of your narrator. Bring your laptop or notebook.
"To Frame a Draft" 
"Nobody's going to save you…There is no one who will feed the yearning. Face it. You will have to do, do it yourself." – Gloria Anzaldúa
Modern life is busy. Work, life, kids, wants. As writers, we must compress short periods into creative portals. Efficiency buys time. Spend those savings on future drafts. In this generative workshop, I will teach you to cultivate deadline discipline. I've designed a series of timed prompts based on Anzaldúa's "How to Tame a Wild Tongue" and applicable to both fiction and creative non-fiction. Together, we will design the architecture for a new short story, essay or chapter, and you will write. Even Anzaldúa would "do anything to postpone it – empty the trash, answer the telephone." But she would also sit down for marathon writing sessions. And so shall you. Guided by her genius, you'll produce new prose and learn the magic of the timer. Bring your laptop or notebook.
"Better Storytelling Through Research" 
"Stories are a way of subtracting the future from the past, the only way of finding clarity in hindsight." ― Valeria Luiselli 
We research to build the authority to astonish, but sometimes we use research to defer the very same hard reckonings we first began writing to confront. Remember to worship the story. The pivot from fact to epiphany compels us to keep reading, and that which has been felt is hard to forget. Let small details bear the weight of your knowledge. Research carries fiction like water a boat. Keep it moving. Stay afloat. In this generative class, we will produce new writing based on techniques practiced by Valeria Luiselli in Lost Children Archive. Bring your laptop or pen and paper, as well as a few documents, digital or otherwise, that you'd like to incorporate in your work.
Kristen Millares Young is the author of the novel Subduction (Red Hen Press). A prize-winning investigative journalist, book critic and essayist, Kristen serves as Prose Writer-in-Residence at Hugo House in Seattle. Her writing appears in the Washington Post, the Guardian, and Poetry Northwest, as well as the anthologies Pie & Whiskey, a 2017 New York Times New & Notable Book, Latina Outsiders: Remaking Latina Identity, and Advanced Creative Nonfiction (Bloomsbury). Kristen was the researcher for the New York Times team that produced "Snow Fall," which won a Pulitzer and a Peabody.
---
Afternoon Nonfiction Faculty
CMarie Fuhrman
"Learning to Read: Presenting Your Work to Aloud to Others" 
According to City Arts Magazine, it is time to stop using "poet voice."  It is, they write, "the voice you use to introduce your grandmother—" which they  continue to writes, "sounds something like a fairy has twinkled by and dumped onto the poet's tongue a bag of magical dust, which for some reason forces the poet to adopt a precious, lilting cadence, to end every other line on a down-note, and to introduce, pauses, within sentences, where pauses, need not go."  How does reading lines this way affect how meaning is delivered?  Do we do a disservice to our writing when we do not deliver the words with the same passion or meaning as they were written? In this class we will listen to performances by Ilya Kaminski, Anastacia Renee, Natalie Diaz, Tyehimba Jess, William Stafford, William Butler Yeats, and many others and then try delivering some of our own lines in a voice that is truly our own.
CMarie Fuhrman is the author of Camped Beneath the Dam: Poems (Floodgate 2020) and co-editor of Native Voices (Tupelo 2019). She has published poetry and nonfiction in multiple journals including High Desert Journal, Yellow Medicine Review, Cutthroat a Journal of the Arts, Whitefish Review, Broadsided Press, Taos Journal of Poetry and Art, as well as several anthologies. She is the 2019 recipient of the Grace Paley Fellowship at Under the Volcano in Tepotzlán, Mexico, a 2019 graduate of the University of Idaho's MFA program, regular columnist for the Inlander, and an editorial team member for Broadsided Press and Transmotion.  CMarie resides in the mountains of West Central Idaho.
Jourdan Imani Keith

"Ekphrasis and Social Change" 
We will use images from Picasso's Guernica, Jacob Lawrence's narrative series (such as Harriet Tubman and the Migration series) and Frida Kahlo's wrestlings with Diego and gender fluidity to generate  our poetic forms that work in conversation with the visual art. How do you determine which form to use when responding to a particular piece? We'll look at some examples from the art catalog celebrating Debora Moore's Glass Orchidarium as well as triptych.
"The Canvas Page" 
From Apollinaire to Tyhemba Jess, from Ntozake Shange to  concrete poems, shaped poems and other ways of responding to existential and social crisis we will look at examples of the page as canvas. We  will create our own text to visualize the invisible narrative of our marginalized lives.
"2100 Generation" 
Afrofuturism and solarpunk as well as sci-fi poetry re-vision worlds and reconstruct the gloom and doom environment of Western narratives. We'll look at short fiction pieces including some fantasy and use excerpts from those texts to generate new work. Visual prompts will help center the stories.
The City of Seattle's  2019 -2021 Civic Poet, Jourdan Imani Keith is a storyteller, essayist, playwright, naturalist and activist. Her TEDx Talk, "Your Body of Water,"the theme for King County's 2016-2018 Poetry on Buses program won an Americans for the Arts award.  Keith's Orion Magazine essays, "Desegregating Wilderness" and " At Risk" were selected for the 2015 Best American Science and Nature Writing Anthology (Houghton Mifflin). She has been awarded fellowships from Hedgebrook, Wildbranch, Santa Fe Science Writing workshop, VONA, and Jack Straw. Her poetry appears in Cosmonauts Avenue, Seattle Review of Books and many anthologies. Her memoir in essays, Tugging at the Web is forthcoming from University of Washington Press.
Shawn Vestal
Writing From Your Life 
All writing emerges from our own experience – even the most fictionalized narratives and most stylized inventions are built upon the foundation of our inescapable, personal, lived experience. In this workshop, we'll use prompts that are suggestive, not proscriptive – such as photographs, objects, sound – to help you identify and visualize experiences from your own life, begin writing about those experiences, and discuss ways to expand that in-class writing after you leave. We will spend virtually all the class time writing. We will focus on finding and developing the moments from your own experience that can serve as guideposts to shaping a larger work – as a start that you can carry from class and into your future writing. Because we are looking inward, relying specifically on our experience, we will gravitate toward non-fiction forms, but the classes are genre-agnostic – you can apply your observations to writing fiction, poetry or non-fiction. Each of the three days will consist of different prompts and areas of focus; you can attend any or all of the courses without repetition.
Shawn Vestal is the author of the novel Daredevils, which won the Washington Book Award, and the short story collection Godforsaken Idaho, which won the PEN/Robert W. Bingham Prize in 2014. He has also published essays and journalism in many publications, as well as the memoir  A.K.A. Charles Abbott, released as a Kindle Single in October 2013. His stories have appeared in  Tin House, McSweeney's, Ecotone, The Southern Review, Cutbank, Sou'wester, Florida Review and other journals. He writes a column for  The Spokesman-Review in Spokane,Wash., and teaches in the MFA program at Eastern Washington University.