Stay Tuned For More Information!
May 5 – May 5, 2023
---
For the sixth grade students at Blue Heron Middle School in Port Townsend, WA
During Tales, Texts & Theater, the entire sixth grade student body of Port Townsend's Blue Heron Middle School will work with vital, contemporary artists in a variety of disciplines—creative writing, theatrical movement, music, and visual art—for a weeklong immersion in creativity.
Beginning each day with a core subject, students get an in depth concentration on a genre of their choice. Then they explore by learning about other art forms in their other three classes, seeing how the different arts interconnect.
Each afternoon, the core artist faculty show and talk about the work they do. At the end of the week, students share their creative experiments with the community in a student showcase performance.
Since 2001, this innovative collaboration between the Centrum, the Port Townsend School District, the Washington State Arts Commission, and PT Artscape, provides both students and teachers a model experience in arts immersion.
CLASS DESCRIPTIONS
Contemporary Circus Arts is the art of taking skill-based movement and performing it on stage. Circus acts are usually a blend of many kinds of performance arts including but not limited to acrobatics, object manipulation, dance, and theater. We will introduce the fundamentals of a variety of traditional circus skills such as balance, hoop diving, and partner juggling. We will also work on performance techniques and stage presence. Expect to try many things, be upside down, and be challenged. This class will culminate in a short performance.
Acrobaticalist Ninja Theatre!  – Stage combat with Tomoki & Kiyota Sage
In Acrobaticalist Ninja Theatre, you will learn some basic combat choreography, as well as "tricks of the trade." Tomoki and Kiyota teach basic rolls, falls, and tumbling. They will have you work on kicks, blocks, and dodges – all while moving in and out of slow-motion!
Giant Puppets with Margie McDonald
Bring Giants to life. Students will work together to create large puppets using simple materials such as cardboard, wire, fabric, sticks and tape. The Giants come to life on stage for Friday's Student Showcase, accompanied by an invented narrative.
Percussion: The Roots of Steel Pan with Angie Tabor
This course takes students through a fun, high-energy, hands-on musical journey tracing the roots of the steel pans in Trinidad & Tobago. Students will explore the traditional music created by a determined youth culture, who, in spite of many obstacles, continued to find ways to make their music. Instruments will include Tamboo Bamboo, found metal objects, and authentic steel pans!
Comics and Worldbuilding with Taylor Dow
How can collaborative world-building techniques from tabletop role-playing games help us make comics in community? This class will focus on building your narrative and collaborative art skills to create a host of memorable settings and characters in a living, thriving world. Students will begin this class by drawing a massive, continuous map. As the week progresses, we will create comics that add details to our world-map, zooming in on individual cities, habitats, legends, characters, and forbidden places. The week concludes with an art show, allowing attendees to explore the landscape of our collective imagination.
Theater Creation with Marisol Rosa-Shapiro (Theater)
Explore a variety of theatrical means for telling stories. Our emphasis will be on playful exploration that employs the poetic body, voice, and imagination to create brand new, collaborative works of theater. Participants will wear a variety of creative hats, including actor, director, and writer. All levels of experience welcome and encouraged!
West African Dance with Etienne Cakpo
Learn basic dance moves and drum rhythms from the Benin-Ghana coastal region of West Africa. This class is appropriate for boys and girls of all experience levels. The dances have graceful and strong movements that require undulation of the back and bending of the knees. Dances integrate traditional, social and spiritual dances as well as modern movements commonly found across West African countries.
---
FACULTY BIOS
Etienne Cakpo
Etienne Cakpo is a professional dancer, choreographer and musician from Benin, West Africa. He teaches and performs traditional African dance from Benin as well as contemporary African dance styles.
He performs with the contemporary and traditional music and dance ensemble, Gansango Music & Dance.
Margie McDonald
Margie McDonald is the artistic director for the Port Townsend Wearable Art Show now heading into its sixth year.
Margie's work in Wearable art and sculpture has been exhibited in the New Zealand World of Wearable Art Exhibition, Bainbridge Island Art Museum, Museum of Northwest Art, Northwind Arts Center and Simon Mace Gallery.
Taylor Dow

Taylor Dow is a Seattle-based art teacher and cartoonist. Drawing on a professional background of game design, illustration, and improv theater, Taylor's teaching style centers collaboration, play, and interdisciplinary experimentation.
Taylor has worked as an illustrator and designer on award-winning tabletop games like Fall of Magic, a fantasy roleplaying game played on a five-foot-long screen-printed scroll, and BFF!, a visually-driven story game about tween friendship. As author of Apocalypse Dad and Man Planet, Taylor's narrative work cryptically deconstructs pop masculinities.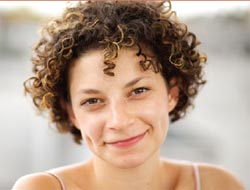 Marisol Rosa-Shapiro
Marisol Rosa-Shapiro is a New York and Seattle-based performer, director, teaching artist, and creator of original works of theater. She is a graduate of Princeton University and of Giovanni Fusetti's Lecoq-based Helikos School of Theatre Creation in Florence, Italy.
Her specialties include mask theater, mime, clown, commedia dell'arte, improvisation, physical comedy, movement-and ensemble-based creation and more. Marisol has been a director, assistant director and producer for numerous theatres, art centers and schools throughout the country.
Tomoki and Kiyota Sage
Tomoki and Kiyota Sage are both part of NANDA, an acrobatic, comedy, juggling group that has been performing around the Pacific Northwest for over ten years. Tomoki has recently been involved with Key City Theatre, playing Puck in A Midsummer Night's Dream as well as a number of other productions. He also has been choreographing the Port Townsend High School's spring plays.
Kiyota works as a web and graphic designer and although he spends many hours at the computer, he can still do a back flip, no problem. They taught at Tales, Texts & Theater a number of years ago and it remains one of their favorite teaching experiences. They're both looking forward to joining the team again.
Angie Tabor
Angie Tabor holds a Bachelor's and Master's degree in Music Performance, and is known for being a versitle musician, performing with jazz ensembles, symphony orchestras, for music theater productions, and tribute & Top 40 acts. She can also be heard performing on steelpans with her own Caribbean-infused trio, Caribe.
As a music educator, she has taught grades K-12 and college. In 2017, she founded the Port Townsend Steel Bands  communty-based beginning and intermediate steel bands devoted to sharing the enchanting sounds of the steelpans with the community. She also maintains a studio of private students.
=====
Tales, Texts & Theater is funded through the generosity of community sponsors. Donations from Homer Smith Insurance Company, Kristin Manwaring Insurance Company, Clarity Enterprises, and Port Townsend Education Foundation add to funding provided by Centrum, PTArtscape, 6th grade families, and the Port Townsend School District to make this experience an ongoing program.
Additional sponsors include the Washington State Office of the Superintendent of Public Instruction, ArtsWA, The Baker Foundation, Jubilation Foundation, the Congdon Hanson Family, and nearly a thousand individual donors whose generosity celebrates the power of creativity to change lives.
For more information, please contact Bonnie Showers at 360.385.3102.