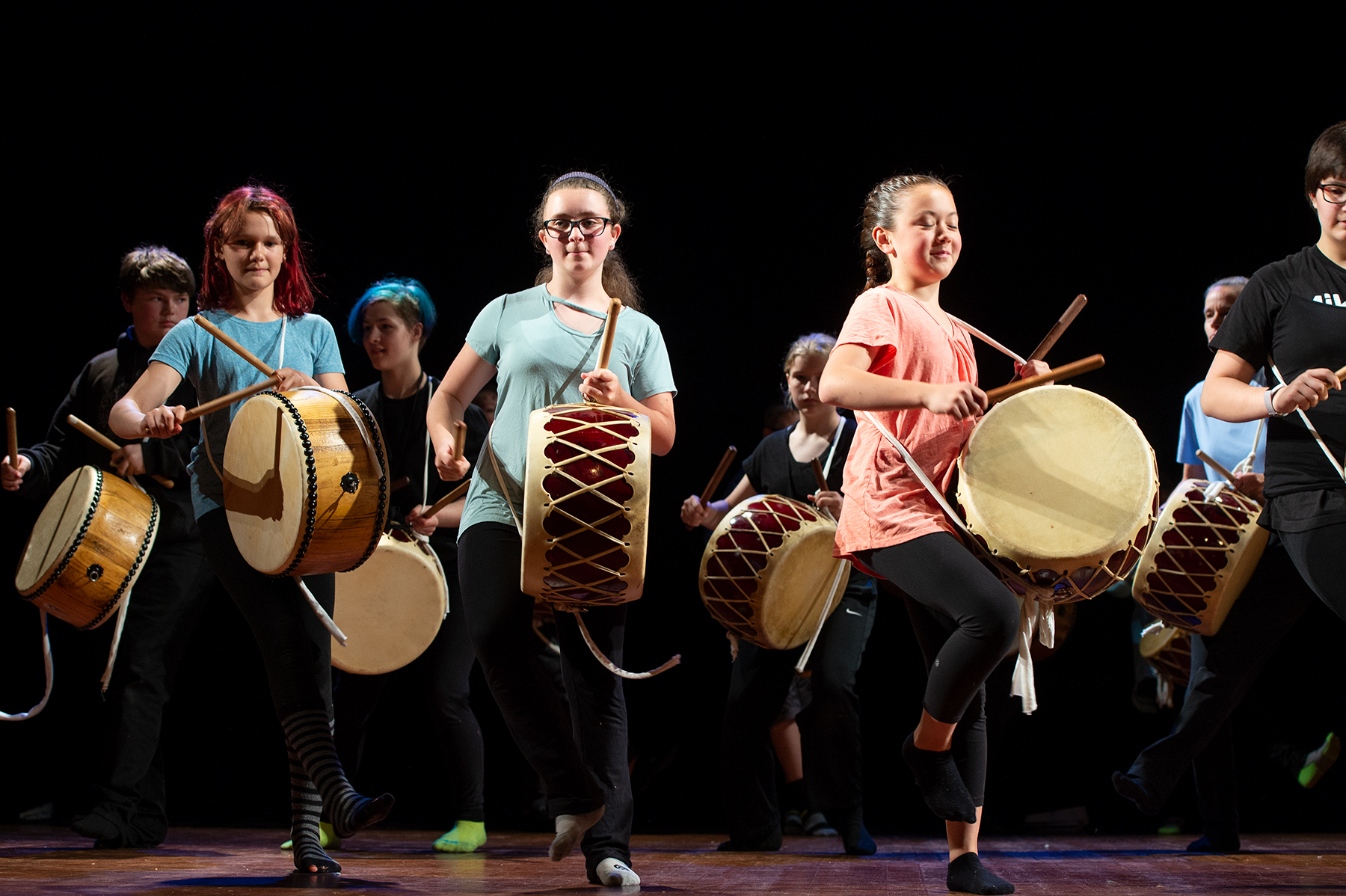 February 26 – March 3, 2023
Fort Worden State Park, Port Townsend, Washington
Grades 7-9
EXPLORATIONS empowers students to explore their distinct perspectives and experiences and share those gifts with the world. Through this immersive, week-long program, students are introduced to the world of arts and ideas, creative risk-taking, and personal development. This unique learning environment that challenges the mind and body in equal measure.
Each day features a core workshop session where students pursue their main interest, then explore different genres in their other three classes. During breaks, participants connect with nature and explore the trails, beaches and historic monuments at Fort Worden State Park. Evenings are filled with performances, teambuilding activities, fun and snacks! The week culminates in a student showcase where families can celebrate the creative growth of participants.
Class choices include:
Steel Pan Drums, Comics & Worldbuilding, Breakdance, Music & Roots, and Spoken Word Poetry
Tuition, room and board: $600
Scholarship deadline Jan 13, Scholarship Awards Jan 20.

For this program, students sign up in groups of 4 to 6 with an adult chaperone. Limited scholarships are available. Tuition, room and board are FREE for chaperones, but each chaperone needs to be registered.
Don't wait until the deadline to register – Explorations fills up quickly!
MORE INFO:
Alyssa de Leon, Program Manager for Creative Youth Development, adeleon@centrum.org, (360) 385 3102  ext.120
---
Centrum's COVID-19 Protocol
The health and safety of all participants and staff are our priority. We will use the best covid practices and recommendations to determine health and safety protocols for this program. As things may change, we may be updating all participants of protocols as we get closer to the event.
---
Class Descriptions
Comics and World-building with Taylor Dow. How can collaborative world-building techniques from tabletop role-playing games help us make comics in community? This class will focus on building your narrative and collaborative art skills to create a host of memorable settings and characters in a living, thrivinworld. We start by drawing a massive, continuous map. As the week progresses, we will create comics that add details to our world-map, zooming in on individual cities, habitats, legends, characters, and forbidden places.
Percussion: The Roots of Steel Pan with Angie Tabor. This course takes students through a fun, high-energy, hands-on musical journey tracing the roots of the steel pans in Trinidad & Tobago. Students will explore the traditional music created by a determined youth culture, who, in spite of many obstacles, continued to find ways to make their music. We'll learn rhythms and melodies as we practice a song together for the final day.
Spoken Word Poetry with Sara Brickman. Everyone already has everything they need to write a poem. We'll begin by writing poems that explore our personal experiences, and find our voices and the confidence to perform. We'll look at different types of poems, and engage with theater and performance exercises to learn the skills to bring our writing to life through performance. We'll study gestures, vocal tone, attitude, pacing, and connecting with an audience as we build towards our final sharing day.
Breakdance! with Robert Eyerman. Using music as an inspiration, learn the foundation of breakdancing, or "breaking." The four fundamental components, toprock, footwork, freezes, and power moves will be demonstrated and taught. With Robert teaching some new-found knowledge and skills, students learn to create dance routines. Everyone will have the opportunity to battle against and perform with one another by exploring the arts of cyphering, battling, and performing. Perfect for those with little-to-no dance experience who are dedicated, enthusiastic, and open-hearted about learning.
Music & Roots with Joe Seamons. Learn to hear and play instruments and songs that laid the foundation for American music as we know it! This class will give you experience playing music with others on an instrument of your choice–guitar, banjo, fiddle and mandolin, singing and percussion are all options for students, beginners are welcome.
---
Funders:
This program is generously funded by the Washington State Office of the Superintendent of Public Instruction. Additional sponsors include ArtsWA, The Baker Foundation, DV and Ida McEachern Charitable Trust, Gottfried and Mary Fuchs Foundation, Florence B. Kilworth Foundation, Suquamish Tribe, Washington Department of Commerce/Schools Out Washington and nearly a thousand individual donors whose generosity celebrates the power of creativity to change lives.