Welcome to an Evening by the Salish Sea, Centrum's festive 41st Anniversary Gala.
The 2014 Gala will be held on October 18, 2014 at 5:30pm at the Fort Worden Commons.
A few seats remain! Contact Sue Cook at 360.385.3102 X103 or scook@centrum.org to make your reservation.Tickets are $125 per person.  Proceeds benefit Centrum's annual artistic workshops and scholarship programs.
For centuries, explorers and creative artists have been attracted by the magnetism of the sea. In the Pacific Northwest it remains a constant in our lives; a root of all life that surrounds us. At Fort Worden, the sea and its cathartic charms influence every Centrum experience. It inspires our poets and writers, musicians, scholars and youthful participants from all walks of life. The Centrum Gala is a chance for you to show your support of Centrum and its mission. We encourage you to bid generously; motivated by knowing that 100% of what you bid helps Centrum and the thousands of workshop students and adults whom we serve.
View the Auction Catalog from the 2014 Centrum Gala.
Presented by:
LIVE AUTION PREVIEW!
#5001 Two Nights in Condo in Downtown Seattle
Just in time for your holiday revels and shopping!
Walk to everything from this two-bedroom (both have King beds), one-bath downtown Seattle condo.
Fully equipped kitchen, parking, and cleaning fee included; no pets.
Friday and Saturday, December 5 and 6, 2014.
Donor: Renate Wheeler
Value: $500
#5002 Brunch with David "Ike" Eisenhour
A brunch or lunch for six in the Eisenhour Sculpture Studio.
A creative seasonal menu designed and prepared by Heidi and David will be served.
Donors: David and Heidi Eisenhour
Value $300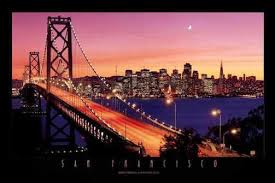 #5003 Three nights in San Francisco
Three nights at a beautiful Victorian apartment in San Francisco's Cole Valley, just two blocks south of Golden Gate Park.
You'll find good restaurants in the neighborhood and a Whole Foods Market three blocks away–then there's Haight Street, with lots of funky shops and more good restaurants.
It's an easy walking neighborhood and close to various Muni lines to take you wherever you want to go in the City.
Good for one year. Contact owner Sue Raley to set date and make arrangements.
Donor: Sue Raley
Value: $500
#5004 Dinner with John Clayton for Six
He does it all! Hear the estimable John Clayton reminisce about his affiliation with some of the world's top talent, including The Count Basie Orchestra, Diana Krall, Whitney Houston, Carmen McRae, Nancy Wilson, Joe Williams, Quincy Jones, and more!
He composes, arranges, plays double bass, conducts, teaches, performs all over the world, serves as Centrum's Jazz Port Townsend, and his affability and charm is legend—
Let Sally Warren and Jeff Jackson host and serve your dinner for six featuring John as the guest of honor in the lovely new Morgan Hill home designed by Dallas architect, Dan Shipley.
Scheduled for Monday, July 20, 2015.
Donors: Sally Warren and Jeff Jackson
Value: $750
#5005 Magic and Cocktails for Thirty at James House
A lovely evening of magic with Joey Pipia, Delusionist, accompanied by a light dinner and cocktails at the historic James House.
Guests must be over 21 years of age.
Event will be held in February 2015.
A driver will be available for guests who feel that option is best when they depart the party for locations from Port Ludlow to Port Townsend.
For 30 bidders. Hold up your card to be included; if you are bidding for two, hold up two cards!
Donors: Jesse and Dawn Mohrbacher & Joey Pipia
Value: $100 per person; 30 spaces
#5006 Kauai Hawaiian Condo for Seven Days
Gorgeous, newly remodeled suite located on Kauai's romantic north shore can be yours for 7 days.
The Stankos have beautifully appointed this suite including the lanai- dining area. The living area has generous and comfortable furnishings including a queen sofabed, a flat screen tv, and reliable wi-fi . A great space to relax in after an adventurous day.
The sunken and private bedroom has a private lanai area for your morning coffee or to dine alfresco.
The suite comes equipped with a kitchenette that can accommodate breakfast and lunch makings or sides if guests wish to grill at the nice common barbeque area.
Don't pass up this chance to enjoy Hawaii in style and comfort.
Donors: David and Lynne Stanko
Value: $2,000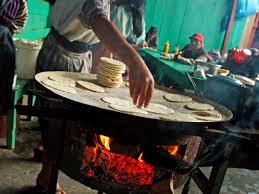 #5007 Tortilla making class & Guatemalan Dinner Six
Olga and Victor Paz, known as Olgitas at Farmers Market, will teach six guests how to make their famous Tortillas and Papusas.
Hosted by Ken and Cindy McBride at their home in Port Townsend, the demonstration will be followed by a four course Guatemalan Country Style dinner, with wines to compliment the menu.
Mutually agreeable date.
Donors: Olga Paz & Ken and Cindy McBride
Value: $500
#5008 Art Talk and Slide Show over lunch, with prizes
On March 20, 2015, a lunch will be provided for twenty guests at Nancy's house. Afterwards, Max and Nancy will talk with a slide show presentation about their artistic processes.
At the end two paintings from each artist will go to a lucky winner drawn from the hat!
Max is best known for his whimsical sense of humor and use of bright primary colors. He is a nationally acclaimed painter and book illustrator. Max's painting style is full of charm and inspires the young-at-heart. His art draws from his numerous memorabilia. Max had a recent show at the Bainbridge Island Museum of Art called "Max Grover: Hunter, Gatherer, Painter." Max will talk about how his personal collections are used as inspiration for his paintings.
Light falling on life inspires Nancy's work in mixed media. Nancy worked as a graphic artist for 30 years and uses her skills on the computer to work out her designs; she will talk about this process. Often her work is a combination of 3-5 images. Her work tends towards super-realism with a tinge of surrealism. Nancy has an affinity for painting portraits and can be commissioned for people and animal portraits.
For 20 bidders. Hold up your card to be included; if you are bidding for two, hold up two cards!
Donors: Max Grover and Nancy Van Allen
Value: $75 per person, 20 spaces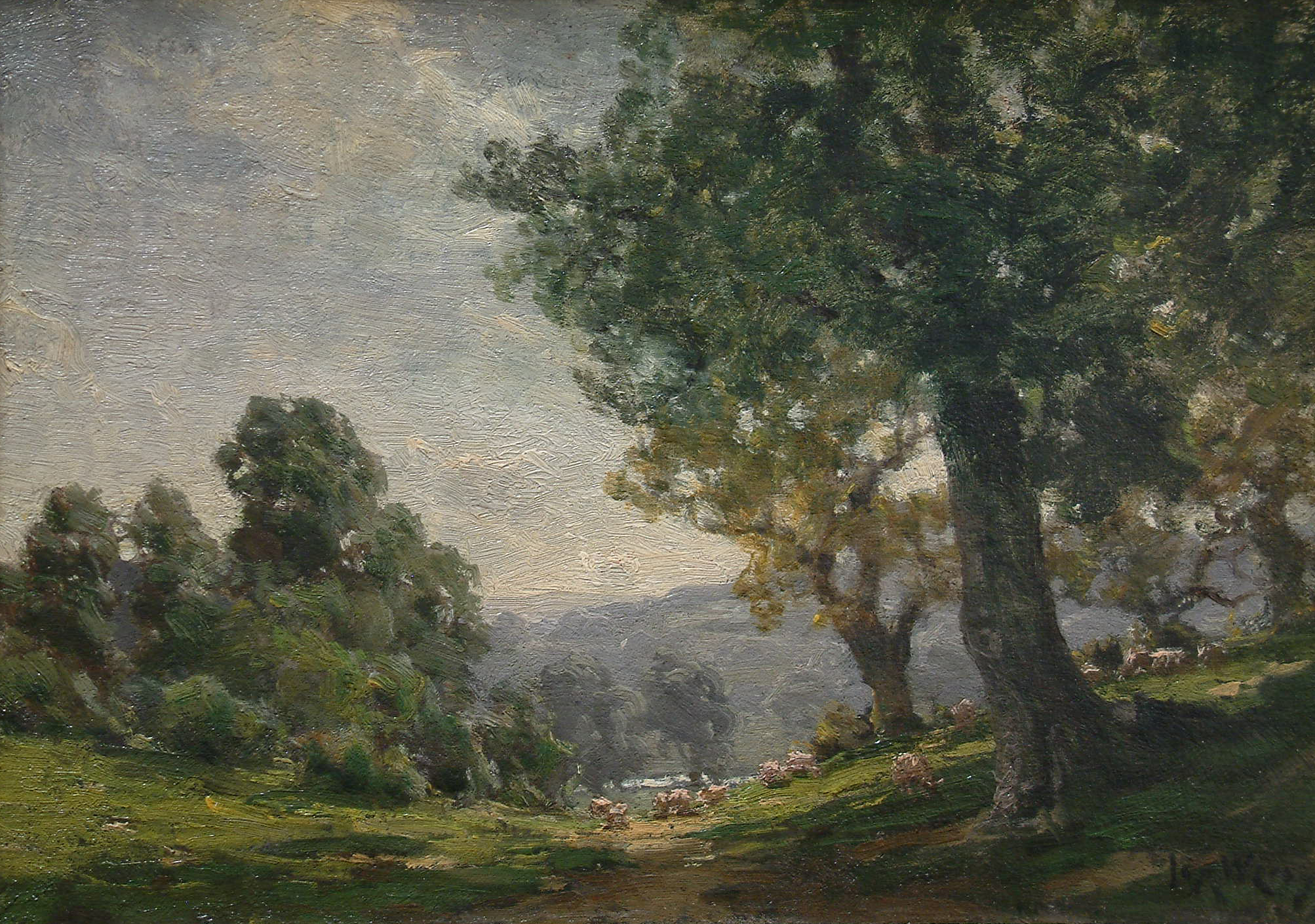 #5009 Original Oil painting, by Jose Weiss – 1915
Titled: "A Summer Afternoon" in Arundel Park, Sussex. British landscape artist Jose Weiss painted from nature at the French Barbizon School painters. In his uncontrived compositions, the inherent balance of nature revealed itself. One's emotions embrace the scene on the canvas as one might embrace the scene in life. Weiss was born in Paris in 1859 and died in 1919.
Weiss exhibited regularly from 1887 to 1918 at the major British galleries, notably the Royal Academy in London, and also at the Paris Salon with the Societaire des Artistes Francais. Christie's Auction house has sold at least 8 of his works at prices between $5,000 and $15,000. Signed and dated 1915.
Donors: Dick Lynn and Anne Richardson
Value: $2,800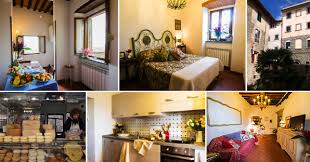 #5010A Tuscany—A Seven-Day Stay for Two at Casa Daniela
Casa Daniela is an exquisite one-bedroom home in the upper part of Cortona, a quiet, residential neighborhood. This street level home sleeps two and has incredible views of Cortona rooftops, gardens, the valley beyond and Lake Trasimeno.
Entering through the beautifully decorated foyer, there is the master bedroom with an adjoining full bathroom.
The main living and dining area are tastefully furnished and curated with antiques and comfortable furniture.
Beyond the living room is the modern kitchen and breakfast nook. The kitchen features a huge antique stone fireplace dating back to the 17th century (non functional).
From the kitchen are the amazing views of the Val di Chiana and Lake Trasimeno, one of the most spectacular views in all of Italy.
The apartment has a large screen TV, a washing machine and free internet. Casa Daniela is an elegant, refined home from which you can base yourselves during your Cortona adventure.
Donor: Sojourn Ventures
Value: $3,100
#5010B Bali—Seven Days for Two to Three at Golden Buddha Resort
Golden Buddha Resort is a beautiful family-owned boutique resort, located on the tranquil eastern coast of Bali, near the village known as Amed. Famous for outstanding diving, snorkeling, hiking and a relaxed ambiance, the area has amazing natural beauty and the people are warm and friendly.
Golden Buddha Cottages is an ideal location for those who wish to experience the "authentic" Bali, far away from the tourist crowds. Enjoy an exquisite, one bedroom, air-conditioned cottage furnished with locally made Balinese furniture and artwork. Each cottage has a king size bed along with a twin bed, able to accommodate 3 people comfortably.
The bathrooms are very unique in design and feature local Indonesian marble throughout. Each bathroom has a stunning private indoor/outdoor shower.
Private verandas grace each cottage. The property is nestled in a lush, rural setting which looks up towards the mountain range and river valley, amongst unparalleled natural beauty. There are beautifully landscaped gardens, water features and fish ponds throughout the grounds.
The centerpiece of Golden Buddha Resort is a large stone-tiled pool with a waterfall feature. A covered outdoor dining area with kitchen facilities for cooking is situated by the pool.
Donors: Sojourn Ventures
Value: $3,100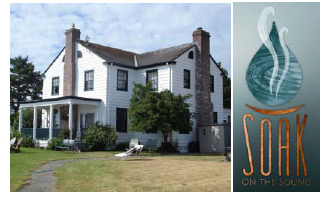 #5011 By the Salish Sea Package
A perfect package by the sea with a two night stay at Commander's Beach House in either the Island View or Schooner Room.
In addition to your room, you will have dinner at the Banana Leaf Bistro, using the enclosed gift certificate
Finish off the perfect package with a salt water SOAK at SOAK on the Sound.
Donors: Gail and Jim Oldroyd
Value: $357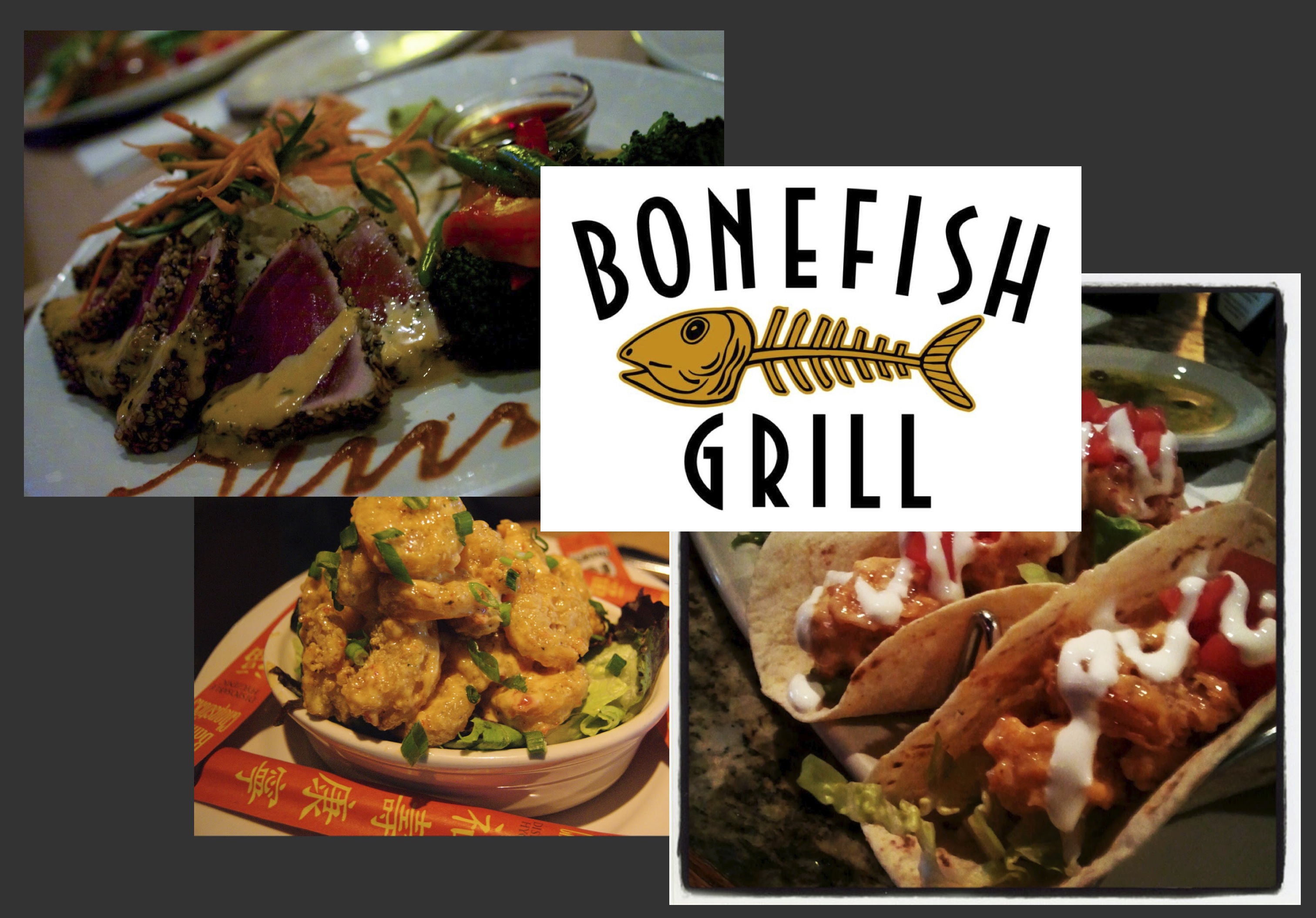 #5012 Bonefish Grill—Dinner for Eight
Those who believe happiness is fleeting have never been to Bonefish Grill!
Enjoy cocktails and dinner for eight with your closest family and friends.
Owner Richard Rush's exclusive menu including award winning martinis, appetizers, oak-grilled fish specialties and desserts.
Your friends will love you for this one!
Donors: Bonefish Grill
Value: $800
#5013 Puerto Rico—Seven-Day Luxury Stay for up to Eight
Package includes: seven days, six nights accommodations at a private four-bedroom, 4.5 bath villa on the golf course in Dorado, Puerty Rico for eight people.
Blackout dates are December 14-January 4.
This luxury 4,000 sq ft villa is located on a Chichi Rodriguez golf course (18 holes), steps away from a free-form pool and a quarter mile from the beach. You will never find a vacation spot more ideal for a family reunion or golf trip.
Every bedroom has its own private bath and balcony; each has understated tropical decor and is bright and sunny, with wooden shutters to block out the morning sun so you can sleep in.
There is an ample remodeled kitchen, a living area with high ceilings and an entertainment room with HD TV and iPod streaming capabilities, plus surround-sound, and high-speed wireless internet.
There are two outdoor areas private to this villa: a backyard patio overlooking one of the greens, and a rooftop terrace with an additional dining table and cocktail bar. Attention to detail and a friendly staff just a phone call away makes this spotlessly clean villa your first choice for your upcoming Dorado, Puerto Rico, vacation.
No US passports required for Puerto Rico!
Donors: Trips 4 Fundraising
Value: $3,200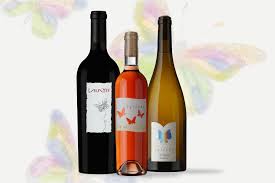 #5014 Lullaby Wine Tasting for Ten
Enjoy a variety of sumptuous hors d'oeuvres paired with delectable wines from Lullaby Winery at the beautiful Cape George home of hosts Leah Mitchell and Nancy McLachlan.
Lullaby Winemaker Virginie Bourgue (trained in her native France) will lead this tasting for 10; Lullaby is locally owned and produces a limited quantity of high quality wines sourced from Walla Walla and other areas of Eastern Washington.
Donors: Leah Mitchell and Nancy McLachlan
Value: $500
#5015 16′ Wooden Alden Appledore Handbuilt Row Boat
The most versatile of the famed Martin Marine Company's fleet from Maine (now known as Alden Rowing), the "Appledore Pod" simultaneously introduces the sliding seat to more conventional rowing AND to sailing!
Hand built by Arthur Martin, this sixteen foot beauty is designed to be drier in rough waters and easier to take into strong headwinds. The seat can move or be set in a fixed position and the vessel comes with a like-new blue canvas cover, matching oars and a custom-built rig for a fishing pole as well. What more could one want?
An optional sailing rig can be purchased (not included) from Alden in Kittery Point, Maine, converting the wood and epoxy boat from a rowing scull to a sailboat in less than two minutes.
For over four decades Alden has been designing and manufacturing rowing shells that are now being used in every corner of the world. Alden shells are known for their stable rowing characteristics, high manufacturing quality, and affordable prices.
Centrum will deliver to winning bidder's home.
Donors: William and Meri Roberts
Value: $6,000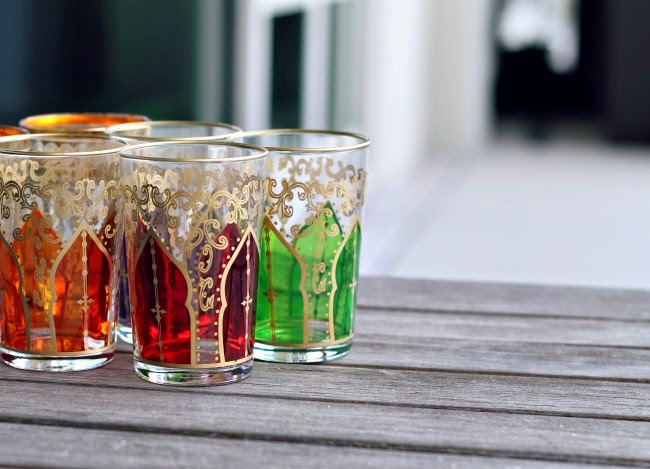 #5016 Moroccan Dinner for Eight
Return to the Casbah at an exotic dinner table in Morocco—actually the Port Townsend cottage of Helen and David Marriott.
Enjoy a multi-course dinner, including such delicious dishes as lamb tajine, harira soup, b'stilla (Morocco's famous pigeon pie), fish chermonla, couscous and many more.
Costumes optional!
Date to be mutually agreeable, good through October 18, 2015.
Donors: Helen Marriott & David Marriott
Value $800
#5017 Luxury Wine Tasting in Woodinville
You and five of your friends (six total) will be whisked away by your hosts, Jesse and Dawn Mohrbacher, for a lovely day of wine tasting.
Guests will be picked up by limo from a Port Townsend, Port Hadlock, or Port Ludlow address and greeted with a lovely glass of champagne and a picnic breakfast to enjoy on the ride over to Woodinville.
Tour will take place in March 2015.
Deluxe tours will include Delille Cellars Winery and Chateau Ste Michele. Lunch and plenty of food will be provided along with the wine tastings.
All guests must be 21 years of age or older.
Donors: Jesse and Dawn Mohrbacher
Value: $2,500
#5018 Art, Architecture & a true Mexican Dinner for Eight
Enjoy a gourmet Mexican dinner and cocktails at the charming Morgan Hill home of Architect Cate Comerford and her partner Stephanie Savel.
This lovingly renovated 1939 cottage makes a cozy, intimate spot for a delicious dinner with friends. Tour the home, sip margaritas and view the couple's contemporary art collection; then sit down for an authentic Mexican dinner, with wines to complement the menu, and enjoy a view of Port Townsend's Bay.
Donors: Cate Comerford & Stephanie Savel
Value: $800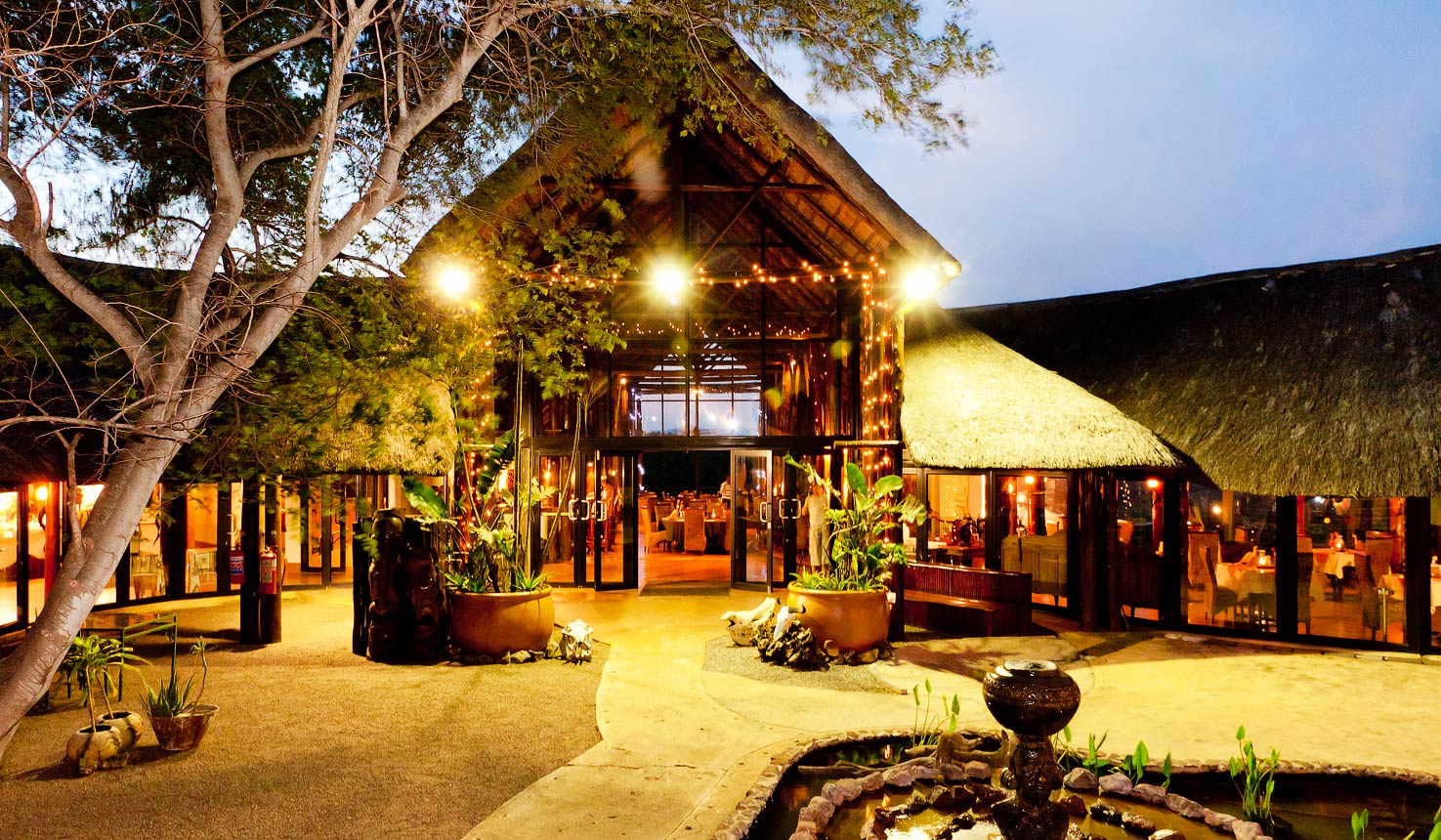 #5019 African Safari for Two
Six nights/days at four-star accommodations, ZULU NYALA Game Lodge, in South Africa.
Gourmet meals.
Twice- daily open Land Rover trips with guide for viewing animals.
Donors: Mardi Newman and Zulu Nyala Group
Value: $4,950
#5020 15th Annual "Kick Off The Centrum Season"
Gary Kennedy and Rodney Rochelle host this June 6th evening for 30 guests.
Begins at 5:30 pm and will be held at Rodney's North Beach home.
Delicious repast prepared by Chef Rodney, with cocktails and musical program by Lisa Lanza
For 30 bidders. Hold up your card to be included; if you are bidding for two, hold up two cards!
Donors: Gary Kennedy & Rodney Rochelle
Value: $3,000 ($100 per person; 30 spaces)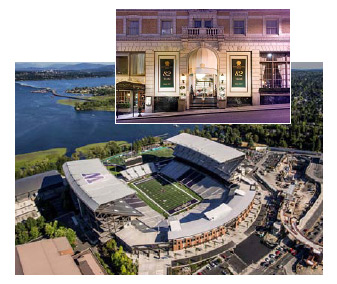 #5021 A Day with Huskies, a Night at the Mayflower—for Two!
Enjoy your time at Husky Stadium on November 22—when the Huskies play the Oregon State Beavers.
Seats located on the 45-yard line on the south side of the stadium about half way up and under the roof for rain protection.
Seat Location—Sec 106 – Row 38 Seats 20 and 21 – Go Huskies!
After the game, retire to the luxurious and welcoming Mayflower Hotel, in downtown Seattle.
Donors: Bob Alexander and Kathleen Devon
Value: $400
#5022 "Reach" Stoneware Sculpture by Anne Hirondelle
Here is your chance to own an original sculpture by a local artist whose work appears in the collections at the White House, The Museum of Arts and Design, LA County Art Museum and Stanford University to name a few. She has exhibited in New York, Philadelphia, Los Angeles, Kansas City, Scottsdale, Chicago, and Seattle. Ms. Hirondelle was the recipient of a NEA grant in 1988.
'Reach" is stoneware and paint and measures approximately 11"H x 8"W x 9"D
Donor: Anne Hirondelle
Value: $1,500
#5023 Protection Island Tour and Lunch
Protection Island is a federally protected National Wildlife Refuge. Only one individual lives on the island—Marty Bluewater!
Marty and Ross Anderson will meet you at Cape George and ferry you back to the island; then you'll drive around the island for an afternoon of bird-watching and sightseeing.
Aimee's Catering will provide six box lunches to enjoy during the day.
The island is on the flyway for many migrating birds; you may see Tufted Puffin, rhinoceros auklets and gulls on land and in the surrounding waters seals, sea lions, orcas and other cetaceans.
Donor: Marty Bluewater
Value: $900
#5024 Antique Wine Cabinet
This unusual Victorian wine cabinet features a large open well, lower cabinet and base drawer all carved in high relief oak.
Enjoy the wine inside!
Cabinet will be delivered to your home by Centrum staff.
Donors: Jesse and Dawn Mohrbacher
Value: $500
#5025 Rose Theatre Screening for Twelve + Popcorn
Do you spend your life in the dark? Then you must love the movies! Take delight in this private screening for twelve of a currently-running film at The Rose. You can probably talk all you want!
Popcorn (theirs is the stuff of legend) and drinks come with your intimate movie house experience.
Screening must take place around regularly scheduled public showings.
Donor: Rocky Friedman
Value: $450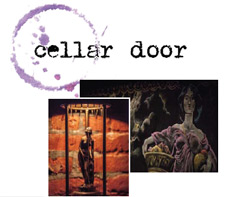 #5026 Wine-Paired Dinner at The Cellar Door for Six
The Cellar Door is an eclectic restaurant and bar offering food, beer, wine and cocktails; from its underground PT location, it exudes the ambiance of a 1920's Parisian jazz club.
They use primarily locally-sourced, seasonally available products purchased direct from area farms and purveyors, and hand-craft everything from condiments to tonics.
They'll create a five-course dinner (wines paired with each course) for you and your five guests.
You may set the theme, or let them create one for you!
Donor: Dominic Svornich
Value $720
#5027 Shopping Experience for Twelve at About Time
Grab a gal pal and head out for an entertaining night at About Time Clothing and Shoes.
This iconic Port Townsend women's boutique will open their doors for an after-hours party with food, wine, and shopping!
Each person will receive a $50 gift certificate to spend on clothing, shoes and accessories, and a free shopping bag.
Enjoy personal shopping attention, refreshments and lots of entertainment during this Gal's Night Out.
Offered Thursday, November 13, 2014.
For twelve bidders. Hold up your card to be included; if you are bidding for two, hold up two cards!
Donors: About Time
Value: $900 ($75 per person; 12 spaces)
#5028 Book-a-Month-Writers' Workshoppe/Imprint
Are you bibliophilic (do you love books)? Then you'll love getting a book a month, for an entire year, from the Writers' Workshoppe and Imprint Books! It's a magical general bookstore that carries over 5,000 titles, carefully curated by owners Anna and Peter Quinn, based on their favorite books lists, reviewers, and the passions of their customers and fans (of which there are many!).
Any book (not to exceed $25 in value)! Once a month! For a year!
Donors: Writers Workshoppe and Imprint Books
Value: $300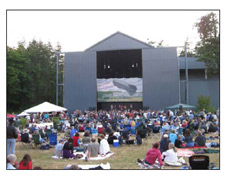 #5029 Premier Centrum McCurdy Pavilion Package for Two
Two front-row center seat tickets to every 2015 McCurdy Pavilion Centrum performance.
This package also guarantees you a VIP reserved parking space in the McCurdy parking lot for all 2015 McCurdy Pavilion Centrum performances. This premier spot is yours for the entire day, even when there are two shows!
Enjoy a complimentary glass of wine or beer (must be 21+) in the Centrum Beer & Wine Garden.
You will also receive two t-shirts for each festival and be welcomed as a guest at the donor receptions held at intermission during Saturday matinee performances.
Check centrum.org for performances, including Voice Works, Fiddle Tunes, Jazz and Blues.
Donor: Centrum
Value: $1,000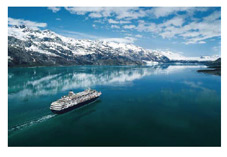 #5030 Raffle for Luxurious Seven-Day Holland America Cruise for Two
Choose any cruise on one of the Holland America Line five-star ships to Alaska, the Caribbean, Mexico, or Canada/New England!
For up to seven days you and a friend or sweetheart will experience world-class dining, spacious staterooms, elegant surroundings, and extraordinary discoveries.
Enjoy the pampering of an award-winning crew as you partake in as many—or as few—activities as suit your mood, including the Greenhouse Spa and Salon, cooking demonstrations and wine tastings in the Culinary Arts Center, or simply taking in the scenery on the wrap-around teak deck.
No expiration date! Call World Cruise Reservations to secure a mutually agreeable date. Airfare to and from departure/arrival ports not included. Does not include taxes, onboard charges, shore excursions or hotel service charges.
Donor: Holland America Line
Value: $1,900