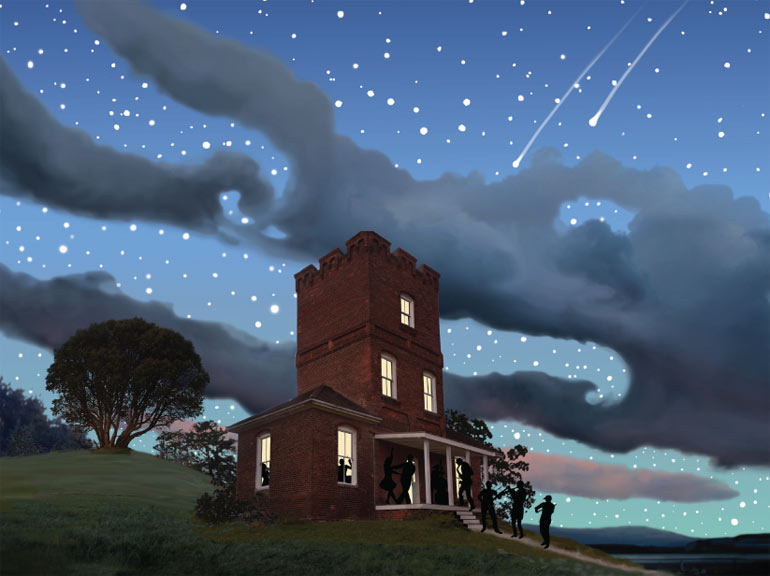 We're looking forward to another evening of fun, food and excitement in support of Centrum's programs!
Starry, Starry Night
Saturday, October 24, 2015
Fort Worden Commons
Reserve your seat online at the 2015 Gala!
For details and information, call us at 360-385-3102, x 132.  Tickets are $125 per person.
What is the Centrum Gala?
This is Centrum's signature fundraising event, our annual gala and auction, featuring fine dining, a raffle, silent and live auctions, and the opportunity to raise your paddle in support of Centrum's scholarship fund, with the help of Auctioneer Laura Michalek.
What does it fund?
Proceeds from the silent and live auctions benefit Centrum's operations; proceeds from the Fund-a-Dream paddle-raise provide scholarships for emerging artists of all ages. 100% of what you bid helps Centrum and the thousands of workshop students and adults we serve.
Who makes it happen?
The hard work, dedication, and commitment of our volunteer Gala Committee and nearly 100 volunteers makes this event possible each year.
The 2015 Gala Committee
Gala Co-Chairs: JoAnn Bussa and Gigi Callaizakis
Acquisitions Chair: Sarah Hadlock
Audience Development Co-Chairs: Gary Kennedy and Cindy McBride
Desserts Chair: Amy Tidball
General Décor Chair: Dena Jones
Auction Display Chair: Una Anderson
Volunteer Chair: Debbi Steele
Staff Lead: Karen Gose Clemens
How can I get involved?
Contact Karen Gose Clemens at kclemens@centrum.org or 360.385.3102 X132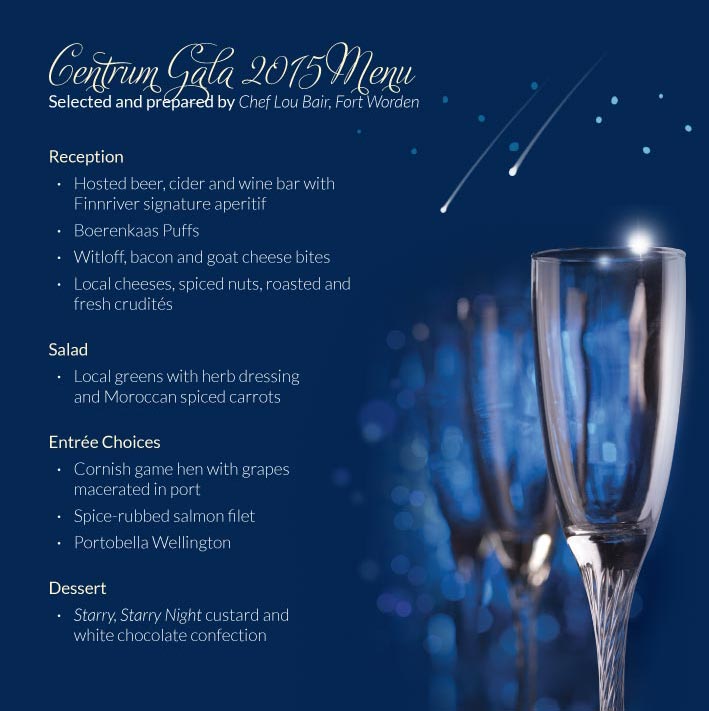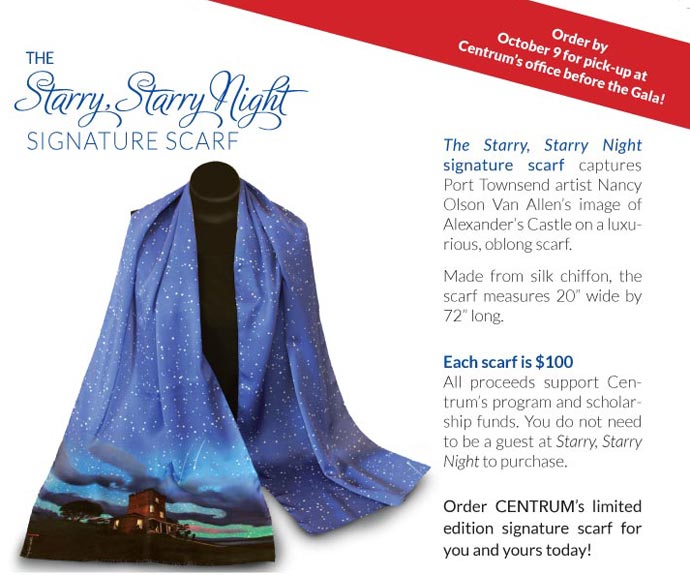 ===
All of us at Centrum—the Board of Directors, staff, and volunteers—thank the capacity crowd of 270 guests who returned to The Commons at Fort Worden State Park for Centrum's 41st Anniversary Gala and Auction— By the Salish Sea.  They made Centrum's signature fundraising event a great success, raising over $157,000 for Centrum's mission and programs.
View the terrific photos taken at the Gala by Conklin Photography; all are available for purchase.
Presented by:
with additional support from: