Centrum is pleased to announce its 10th year of the Emerging Artist Residency a program founded to bring visibility to and build connections between "up and coming" artists of the Pacific Northwest. The program has brought over 60 artists and numerous visiting curators together over the last decade and has provided over $60,000 in stipends to artists, along with housing and studio spaces, podcast interviews, showcases, and open studios. Most importantly, the residency has served as a critical moment for rest, recharging, and launching new ideas in a field that is usually full of hustle and deadlines.
In 2022, Centrum piloted an additional component focused on Emerging Writers, a component expected to return in 2024. In celebration of Centrum's 50th Anniversary and 10 years of the Emerging Artist Residency's support of visual and interdisciplinary focuses, this years' program will feature two exciting public artist talks by visiting artists Dakota Camacho and Courtney Desiree Morris.
In recognition of the decades of applications and nominated artists, Centrum invited a selection of artists who were highly recognized by previous jurors and who for various reasons, were not selected or able to attend previous years. The 2023 Emerging Artist Residents are:
Kalimah Abioto, aka Dr. Woodchopper is a filmmaker, writer, storyteller, performer and afro-ecologist. She hails from Memphis, TN and her work can be seen at www.KalimahAbioto.com 
Hannah Krafcik is a Portland-based interdisciplinary neuroqueer artist and writer whose work emerges from ongoing reflections on social patterning and censorship, (over)stimulation, perseveration, and intuition. Their practices include dance and new media. They often create performances and teach in collaboration with artistic partner, Emily Jones.
Roin Morigeau is a stʕámiyaʔ (Two-Spirit) interdisciplinary artist using mixed-media such as drawing, painting, installation, and beadwork to explore the dichotomy between matriarchal and patriarchal space. Living with physical limitations and chronic pain from a spinal injury, Roin centers their art practice as a form of protest and healing. Roin is Bitterroot Salish Flathead Nation/ Northern European and lives in unceded Spokane territories where they were raised. 
Hanifah Abioto, (not pictured) is a multidisciplinary artist. Abiota does most of their works on the edicts of multidimensional wavelengths, timeless DNA, ecological imaginings made real, animism, and Love. Abioto's most immediate mediums are writing, aetheric fields inclusive of music, healing, herbal, + altar arts, and printmaking – with a focus on monotype and letterpress.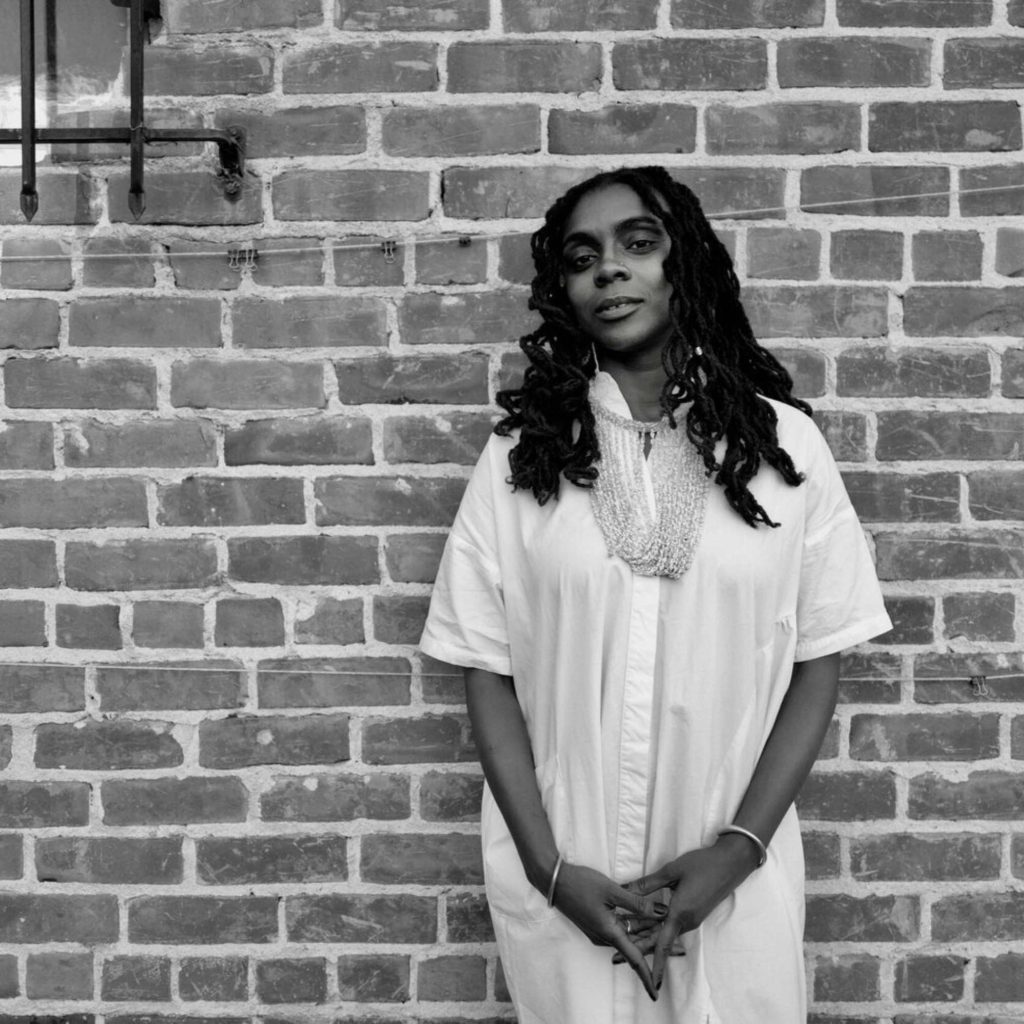 VISITING ARTISTS & PUBLIC TALKS 
Courtney Desiree Morris 
Public Artist Talk: Thursday, Oct 12, Courtney Desiree Morris, 5:30 p.m. 305, Living Room 
Courtney Desiree Morris is a visual and performance artist and an assistant professor of Gender and Women's Studies at the University of California, Berkeley. She is the author of To Defend This Sunrise: Black Women's Activism and the Authoritarian Turn in Nicaragua (2023, Rutgers University Press). Her work focuses on examining ancestral narratives and everyday ritual aesthetics of communities throughout the African Diaspora. 
Morris has shown work and performed at the National Gallery of Jamaica, the Ashara Ekundayo Gallery (Oakland, CA), the Photographic Center Northwest (Seattle, WA), the San Francisco LGBT Center, Root Division (San Francisco), the Frye Museum (Seattle, WA), the Thyssen-Bornemisza Museum (Madrid, Spain), the Jordan Schnitzer Museum (Eugene, OR), Fototeca de Havana (Cuba), the Museum of the African Diaspora (San Francisco), Slash SF, Yerba Buena Center for the Arts (San Francisco), JACK (Brooklyn, NY), the San Francisco Public Library, SOMArts (SF), and C3A—Centro de Creación Contemporánea de Andalucía (Córdoba, Spain), A.I.R. Gallery (Brooklyn, NY), Performance Space New York, and the Berkeley Art Center. She is a national member of the A.I.R. Gallery and an alumna of The Austin Project. 
www.courtneydesireemorris.com.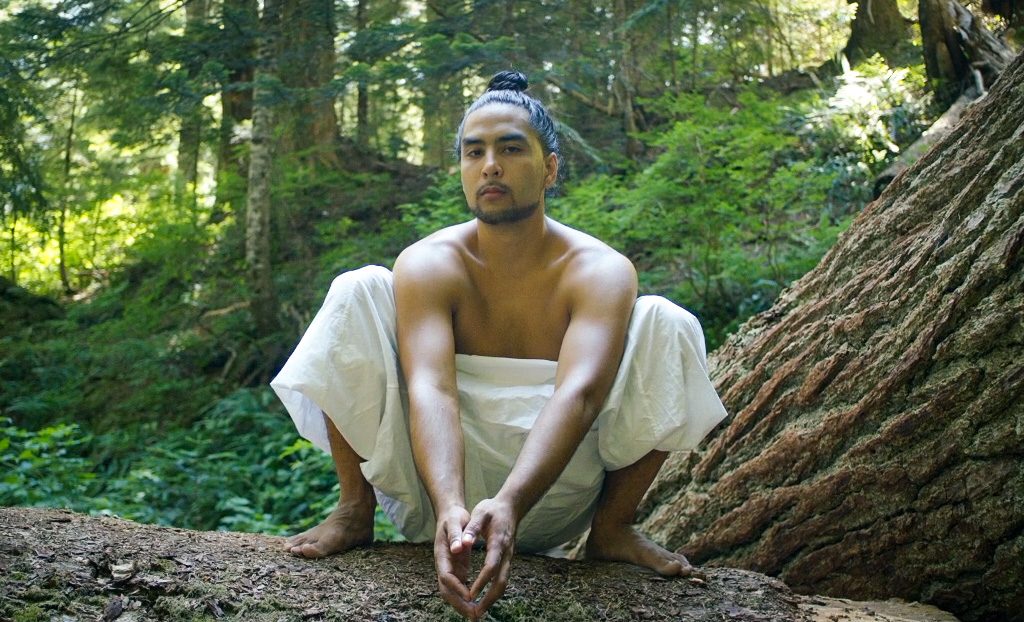 Dakota Camacho
Public Artist Talk: Wednesday, Oct 25, 5:30 pm, Building 305, Living room
Dakota Camacho believes in creativity as a record of interaction with the spirit realm. Exploring the overlap between integrity, ancestral/indigenous life ways, true love, and accountability, guiya (they) activate a Matao worldview to make offerings towards inafa'maolek (Balance and harmony with all of life). Weaving through languages of altar-making, movement, film, music, and prayer, guiya (they) generate moments of encounter with self, each other, spirit, and the natural world. Yo'ña (their) work enacts spaces where multiple worlds, ways of knowing, being, and doing speak to each other to unearth embodied pathways towards collective liberation.
Learn more at https://www.dakotacamacho.com/