Centrum 50
Music
Performance
Centrum Benefit Concert & Gala
An Evening with Centrum Alumna Diana Krall
Monday, July 10, 2023
celebrating 50 transformational years of changing lives through the arts
The Benefit Concert
5:00 pm, McCurdy Pavilion
Diana Krall with John Clayton (bass), Jeff Hamilton (drums), and Anthony Wilson (guitar) and special opening artists, Pharis and Jason Romero
When she applied for a scholarship to attend Jazz Port Townsend in 1984, Diana Krall was 19 years old and had recently left the Berklee College of Music in Boston. While at Centrum, she met drummer Jeff Hamilton, a member of the influential West Coast jazz quartet The L.A. 4. A few weeks later, Hamilton brought legendary jazz bassist Ray Brown to hear her perform. Ms. Krall invited the two musicians to her family's home, and the two convinced Krall's mother that her daughter could "make it in jazz." Krall soon thereafter moved to Los Angeles and began her meteoric rise as one of the world's leading jazz vocalists and pianists. She has since sold over 15 million albums, including nine gold, three platinum, and seven multiplatinum albums.
In addition to Jeff Hamilton, she has worked with Port Townsend Jazz Artistic Director, John Clayton since her first album in 1992, in a collaboration that has spanned decades and created some of the most indelible jazz recordings of our time.
Our opening act features fellow British Columbians Pharis and Jason Romero, and their sumptuous brand of American folk music. These world-class musicians, all of whom have deep connections to Centrum, reflect the profound influence of our programs on artists across the world. We can think of no better way to celebrate the legacy of Centrum than with these supremely-talented musicians…and with you!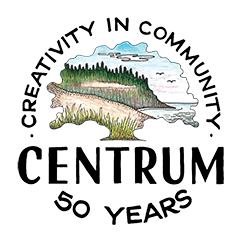 Event will start in
Event will end in
Event expired
999

days

23

hours

59

minutes

59

seconds
Location
McCurdy Pavilion, 200 Battery Way, Port Townsend, United States