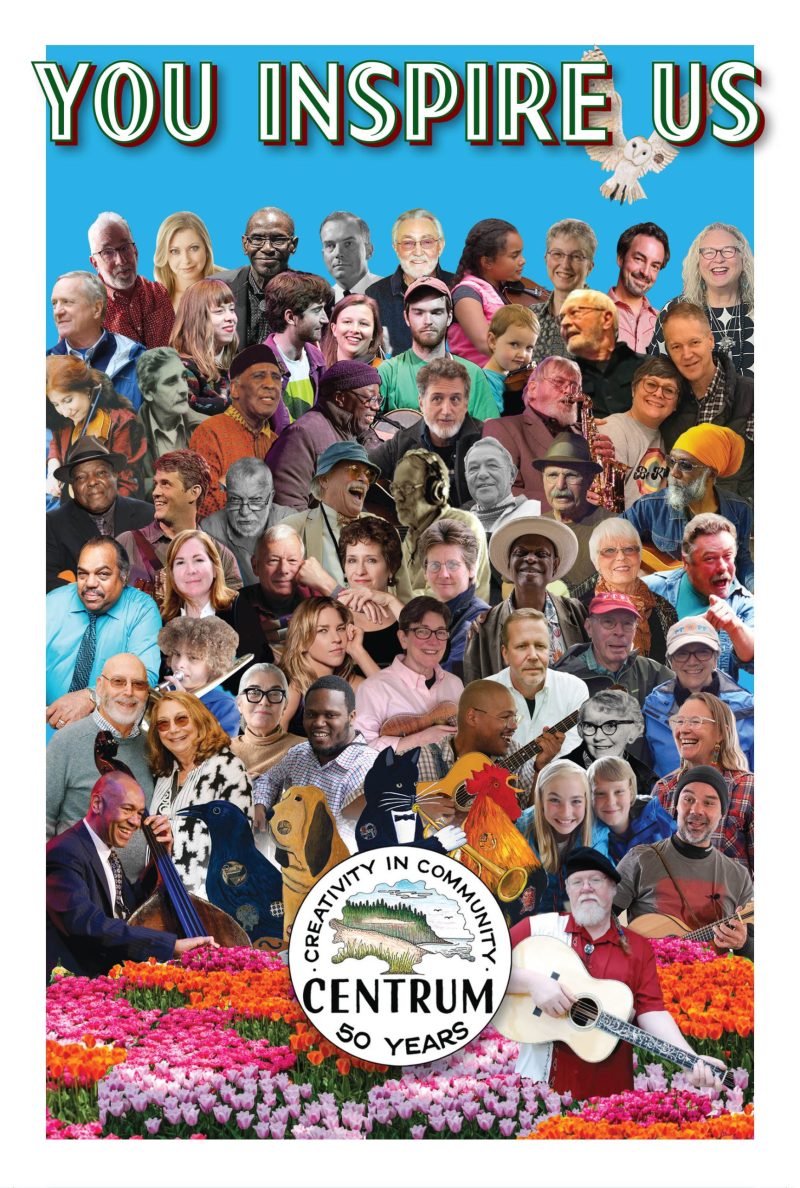 CENTRUM: CELEBRATING 50 YEARS OF CREATIVE INSPIRATION
Centrum is here today because of the community that brings its talent, enthusiasm, artistry, and generosity of spirit to our programs year after year. We would love to include in this image all the thousands who have been part of this journey but had to choose only a few! 
We are incredibly grateful to all the people who have helped make Centrum a special place for artists of all ages to teach, learn, and practice their creative passions. Just this year in workshops, jams, dances, concerts, performances, studios, and readings, nearly 250 top artists from around the country, 1,400 participants from ages 4 to 84, 126 artist residencies, seven week-long youth programs, and 9,900 audience members have helped Centrum mark its 50th anniversary. Your contributions are why we have this community of connection and inspiration that enriches all of our lives.  
Help us to celebrate 50 years of creativity in community at Centrum with a year-end gift today! Thanks to generous donors Anne and Dick Schneider, the first $25,000 we raise will be matched for $50,000 for our 50th anniversary!  
Your support keeps this creative legacy thriving for the next generation. Together, we can continue to build a more inclusive and creative world for the next 50 years and beyond. Thank you!

To give by phone or mail:
PO Box 1158, Port Townsend, WA 98368
(360) 385-3102 x104

Inspiring artists, inspiring leaders, and inspiring generosity from the community are a virtuous circle that makes our world ever more vibrant and filled with creativity. Find out about some of the people who have made Centrum what is it today!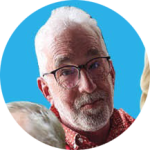 AMONG PETER MCCRACKEN'S FIRST JOBS AT CENTRUM WAS HELPING TO SET UP THE OLD CIRCUS TENT THAT ONCE HELD ALL CENTRUM PUBLIC PERFORMANCES. IN 1993 HE LAUNCHED THE ACOUSTIC BLUES FESTIVAL, TRAVELING THROUGH THE SOUTHEAST TO FIND TRADITION-BEARERS FOR THE WORKSHOP. TODAY, HE IS PROGRAM MANAGER FOR FIDDLE TUNES, UKULELE, AND VOICE WORKS. In 2016, He Was NAMED CENTRUM CHAMPION.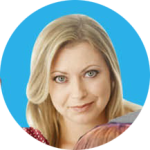 Helen callus was the first 
artistic director of Chamber
Music at Centrum. She has performed with such world-class ensembles as the Tokyo and Juilliard String Quartets and the BBC Concert Orchestra. She is described by The Seattle Times as "a player with impeccable sensibilities and a beautiful sound, infinitely malleable into all kinds of musical subtleties."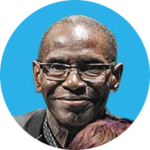 George

Cables is the 2018 Centrum Champion. In addition to composing and arranging for his own albums, He has contributed to recordings with Dexter Gordon, Art Pepper, Freddie Hubbard, Woody Shaw, Bobby Hutcherson and many others. He is noted for his fresh Interpretations of classic compositions and for his innovative style of writing. He is a fixture of Jazz Port Townsend!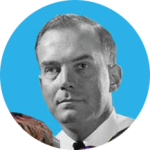 Daniel Evans was Washington's governor from 1965 to 1977. In that role, he closed a juvenile center at Fort Worden in 1971 and helped to established the fort as a State Park in 1973. at the same time he supported the 
WAS

HINGTON STATE ARTS COMMISSION's use of the park

for

artistic education endeavors, creating the basis for centrum. 

He was an avid supporter of the earliest ye

ars

o

f Centrum

at Fort Worde

n.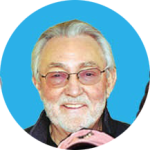 As the cultural arts director for Tacoma Schools, Joe Wheeler was tapped by the State Arts Commission to create a center for arts and culture at fort worden. When the site became a state park, he launched the non-profit Centrum Foundation and began

 filling the park with artists and workshops

.

 

Wheeler was Centrum's executive director from 1973 to

1995, and

 a board member until his death in 2009.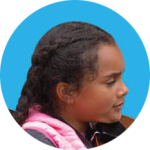 Naima Nascimento is a promising young fiddler from Big Sur, California.

Centrum's multigenerational workshops pass culture and tradition to the next generation of artists, like this talented and gifted young Musician!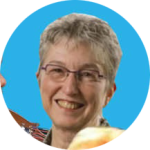 Anne Focke's a

dvocacy and organizing have made an indelible mark on The arts in the PNW. Among many accomplishments, She founded Artist Trust, a nonprofit supporting Washington artists; Arts Wire, a national online network for the arts; and Community Democracy Workshop. She was the first director of City of Seattle's public art program, and has been a long-time

advisor to Centrum's artist-in-residence program.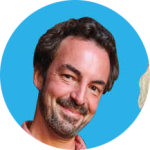 Joel Savoy was artistic director for Fiddle Tunes from 2016-2023. The son of Cajun music royalty Marc and Ann Savoy, and founder of the Louisiana-based label Valcour Records, He is a Grammy-winning recording engineer and record producer. He and brother Wilson and their parents play together as the Savoy Family Cajun Band (and he looks great in a tiny hat).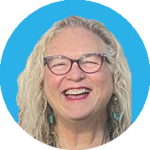 Martha Worthley has been making port Townsend more beautiful through her art and dedication to education For 40 years, including as the long-time
Manager for Artist Residencies and the Young Artist Project At Centrum. Her gifts are evident in the showstopping backdrops she paints for fiddle tunes every year.  She is currently interim director of Northwind Art.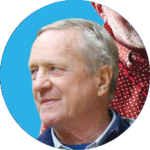 State Representative 

Steve

Tharinger is the 

2023 Centrum Champion. He has been a tireless advocate Fort Worden State Park as a home for lifelong learning and

public

resource for the Olympic Peninsula. 
Steve resides in Port Townsend and can be seen regularly at art events, concerts, and galleries in town when not in Olympia.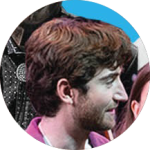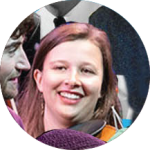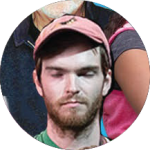 The Onlies (
Sami Braman, Riley Calcagno, Vivian Leva, and Leo Shannon

) 

Are A YOUNG GROUP OF OLD FRIENDS MAKING OLD TIME MUSIC. They Made history this year as the first ensemble to be appointed Artistic directors of any Centrum workshop–in this case Fiddle

Tunes, a festival they have been coming to

since before they were born.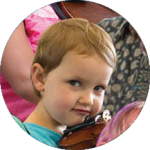 This young fiddler represents the scores of "next generation" artists and musicians learning traditions and creative legacies at Centrum. Our multigenerational workshops serve artists of all ages and bring together young and old to learn and create together across age and experience.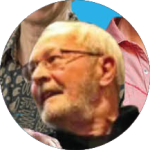 Jim Wilke is the 2021 Centrum Champion. He has been a fixture on Seattle radio since 1961 and was the host of Jazz After Hours on Public Radio International from 1984-2014. Since 1988, He has been producing Jazz Northwest, 
A WEEKLY PROGRAM on knkx that FOCUSES ON THE REGIONAL JAZZ SCENE AND FREQUENTLY INCLUDES PERFORMANCES (Like those at Jazz port townsend) that he RECORDS ON LOCATIOn.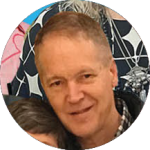 Gregg Miller

was a program manager at centrum for more than 25 years and oversaw programs including

Jazz

Port Townsend

, Chamber

Music

, and

Brazilian

Choro until his retirement in 2023. He was on faculty at Cornish College and Chaired the Music Department prior to coming to Port Townsend.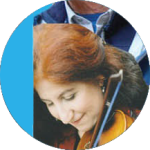 Suzy Thompson 

was

artistic

director of fiddle tunes from 2009-2015. She is devoted to the pursuit of weird and obscure old-time American music – warped fiddle tunes in odd tunings, cinematic ballads, country blues songs that contain mysterious metaphors, early Cajun music with incomprehensible French lyrics and backwards chords. Maybe the best hair of the bunch!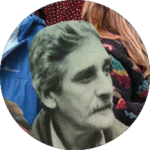 Leonard Randolph

was

a poet

who worked for the National Endowment for the Arts and became an early and enthusiastic

funder

for Centrum programs in the 1970s. He later was among the

first

writing fellows supported by

Centrum.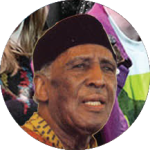 HOWARD "LOUIE BLUIE" ARMSTRONG WAS A STRING BAND AND COUNTRY BLUES MUSICIAn, as well as a NOTABLE VISUAL ARTIST AND RACONTEUR. FLUENT IN 7 LANGUAGES, He first came to Centurm in 1983 to take part in FIDDLE TUNES. he IS ONE OF MORE THAN 55 NATIONAL HERITAGE FELLOWS WHO HAVE PARTICIPATED IN CENTRUM PROGRAMS. HE PASSED IN 2003.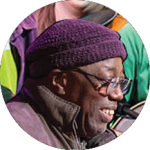 Gary copeland lilley is the artistic director for the port townsend writers conference. He is the author of eight books of poetry, Most recently The Bushman's Medicine Show, (2017), and a chapbook, The Hog Killing, both from Blue Horse Press (2018). He is a Cave Canem Fellow, as well as A founding member of The Black Rooster poetry collective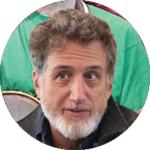 Matt Munisteri is the artistic director for red hot strings. His early interest in American folk music led him from finger-style Country and Ragtime guitar, through Blues, to Tin Pan Alley and Jazz. His own compositions, and lauded guitar playing, accurately reflect this life-long immersion in the history of American Popular Song; linking rural and urban, long-gone with contemporary.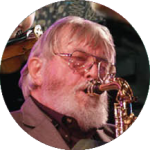 a member of the famous jazz combo the L.A. Four, Bud Shank first came to Centrum in 1980 as an instructor for the Jazz workshop. inspired, 

He bought a home near Port Townsend and became Artistic Director for Jazz

in 1984. He stayed in the role for 21 years. in fact, 

Centrum's jazz program was, for years, called the Bud

Shank Jazz Workshop.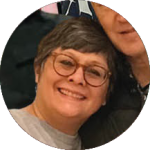 Hali Miller is Centrum's

program registrar and

 the daughter of Centrum co-founder Bill Ransom and Kathy Busic.

more or less raised

at

Centrum

, she

 officially c

ame to work for the organization 

in

2008 (if you

don't

count

child

labor). She is a main point of contact for most of Centrum's program participants.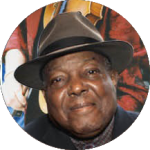 Singer and guitarist John Cephas teamed up Phil Wiggins in 1977 to form the duo cephas & Wiggins. He was one of the most prominent exponents on the piedmont blues, winning a National Heritage Fellowship in 1989. Cephas & Wiggins were regulars music festivals around the world as well as at Centrum's acoustic blues workshop. He died in 2009.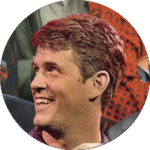 Dirk Powell was artistic director for fiddle tunes and is a
 founding member of the important Cajun group Balfa Toujours, He has been a regularly featured artist in the award-winning BBC series The Transatlantic Sessions. In addition to performing under his own name in a wide variety of settings, Dirk also tours regularly with Joan Baez, playing 7 instruments during each performance
.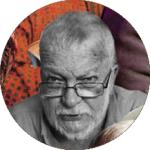 in 1974

, Poet Sam Hamill

 and tree swenson were running 

Copper Canyon press in

 Colorado when Bill Ransom 

coaxed them into moving it to Fort Worden.

 Copper Canyon was among the first and is the longest-lived of the artistic enterprises invited to Fort Worden by Centrum.

He was deeply 

involved in Centrum's Writer's Program, serving as Artistic Director many times.

He died in 2018.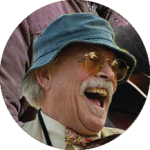 Ed Littlefield, the 2
020
Centrum Champion, 
is a musician and a product of the Northern California folk scene. He relocated to Washington in the early 1970s and toured extensively before founding Sage Arts, one of the Northwest's premier recording studios. He has served on Centrum's Board since 1984, and has provided critical philanthropic support to our growth and success. Boy, does he look happy!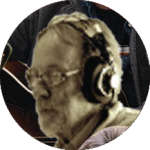 Donn Trethew

e

y

was, with Bill Ransom, the first artist hired by Joe Wheeler to get Centrum programs off the ground in 1973. Trethew

ey was an accomplished visual artist who helped launch Centrum's early visual arts programs. He produces "Music from that Cardboard Box " on KPTZ Radio.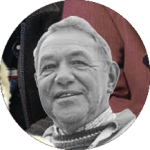 Gary

Kennedy was named

Centrum's inaugural Champion
in 2015. He Was a community leader and stalwart supporter of centrum and other local non-profits. A member of the "boys on the bluff," Gary threw great parties and hosted an annual summer preview party for centrum for years.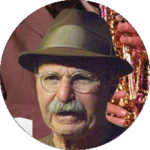 Bertram Levy

founded the festival of american Fiddle Tunes in 1977.

 

in the 1960s

he was part of the ground-breaking Hollow Rock String Band which helped launch a revival of

traditional fiddle music

. When he set up his urologist's practice in Port Townsend in 1976, he

 talked Joe

Wheeler into hosting a Fiddle Tunes festival. He continues to teach at fiddle tunes today.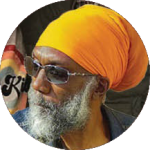 "I always deal with Africa and the blues and roots on my records," says corey harris. "I want to express my love for great black music, and demonstrate that love in original song form. It's the same goal I've been pursuing for some time – to make original music and try to educate people in the process." He was artistic director for acoustic blues from 2009-2011. In 2007, he was awarded a macarthur fellowship.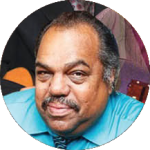 In addition to being a vocalist, guitarist, keyboardist and composer, Daryl davis is a celebrated lecturer, actor and author. He was apointed artistic director for acoustic blues in 2012. He has performed with Elvis Presley's Jordanaires, the Coasters, B.B. King, Chuck Berry and Percy Sledge. In 1985, Pinetop Perkins selected Davis to succeed him in the piano and vocal slot of the Muddy Waters Legendary Blues Band.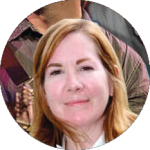 Erin Belieu

is a well known mentor and editor for emerging poets and was artistic director for the port townsend writers conference. "A Poet who can't stand pretension" according to the new york times, She publishes her lauded volumes of poetry with copper canyon press. Belieu also founded the resistance network, "Writers Resist."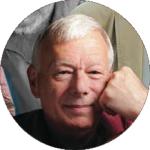 Bill Ransom, 2019 Centrum Champion, is a poet and fiction writer who was recruited by Joe Wheeler to launch centrum's programs. He started Centrum's youth programming with Experiences in Creativity, a multidisciplinary art program for high school students from around the state, as well as Centrum's Writers Conference.
 He is an original.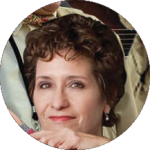 Lucinda Carver

 has been 

the artistic director for chamber music since 2009.

 Called "a first rate conductor" by the New York Times, she is active as a conductor/pianist and her orchestral appearances have included the National Symphony, Los Angeles Chamber Orchestra, Pacific Symphony, and Los Angeles Philharmonic. She is the Chair of Keyboard Studies at USC Thornton School of Music.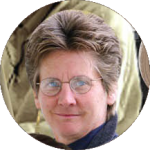 novelist, essayist, playwright, artist, and professor Rebecca Brown was artistic director of the port townsend writers conference from 2005 to 2009. she IS
 CO-FOUNDER OF THE JACK STRAW WRITERS PROGRAM and
 is an exhibiting multi-media artist.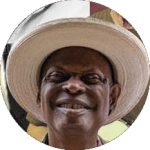 Phil

Wiggins

, 2021 Centrum Champion, was the first

a

rtistic direc

tor

for the 

Acoustic Blues workshop. He is 

an

NEA National Heritage Fellow and the only living harmonica Player to hold the prestigious honor of "Master of Traditional Arts," Often referred to by its unofficial designation, the "Living Cultural Treasure" award, the fellowship honors and preserves diverse cultural heritage in the United States.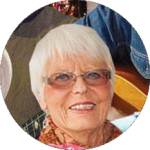 Renata Wheeler

was the wife of Centrum founder, Joe Wheeler, a stylish advocate, and an avid supporter of chamber music, as well as the brains and ambition behind the development of Kala Point in Port Townsend.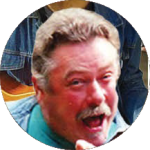 Warren Argo's impact on Fiddle Tunes was enormous. first as a musician and a dance caller, then as a sound engineer, then as program manager from 1996 to 2007. From its inception in 1977 until his death in 2010, He never missed a fiddle tunes. As a banjo player in Seattle's Gypsy Gyppo String Band in the '70s, Argo helped to turn on a whole new generation of urban enthusiasts onto square and contra dancing.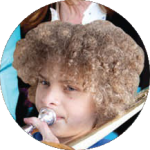 This Young Horn Player is one of many children and youth who have transformative experiences at centrum.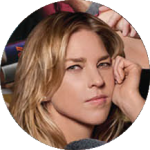 When Diana Krall attended jazz port townsend on a scholarship in 1984, she was

19

 

years

 

old

 and had recently left the Berklee College of Music in Boston. encouraged by mentors she met at Centrum, Krall soon moved to Los Angeles and began her meteoric rise as one of the world's leading jazz vocalists and pianists. She returned this year to perform at our 50th anniversary benefit concert.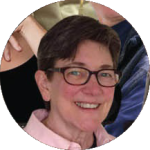 Marianne Brogan was artistic director for Centrum's ukulele workshop until 2023. She gr
ew up in a musical family and played flute, piano, guitar and drums. In middle age she found her instrument – the ukulele – and that was that. She founded the Portland Ukulele Association in 2001, and has been happily teaching ukulele and organizing events for well over a decade.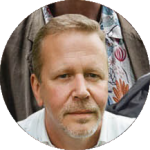 Sam Ligon

Writer, editor, talk show host, teacher, goat and donkey enthusiast, 
was the port townsend 

Writers Conference

Artistic

Director from 2010 to 2021. In addition to other work, he 

co-editor, with Kate Lebo, of Pie & Whiskey: Writers Under the Influence of Butter & Booze.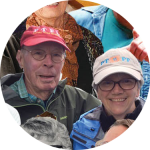 Bob and Helen Cleveland moved to Port Townsend in 1995, enjoying the Olympic Mountains, remote beaches, and exploring in their Volkswagen camper. They were extraordinary volunteers for many local nonprofits, including at Centrum for over 20 years. Bob passed away in 2021, and Helen has moved to Oregon where she keeps up to date with Centrum's happenings. Hi Helen, we miss you!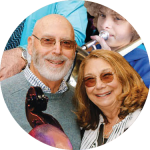 anne and dick Schneider were named Centrum Champions in 2017 for their extraordinary community leadership and philanthropy. with an unstinting commitment to artistic excellence, they have improved all our lives by investing themselves and their resources in countless local nonprofit organizations. They can be seen at nearly every centrum event!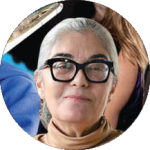 Michelle Sandoval WAS A LONGTIME MEMBER OF THE PORT TOWNSEND CITY COUNCIL, A REPEAT MAYOR, and A MEMBER OF THE CENTRUM BOARD of directors. she 
REMAINS
 ONE OF THE NON
–
PROFITS
MOST GENEROUS SUPPORTERS and leads the team at Windermere Real Estate in Port Townsend, Port Ludlow, and Hood Canal.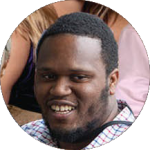 "JONTAVIOUS WILLIS, THAT'S MY WONDERBOY, THE WUNDERKIND," SAYS INTERNATIONAL BLUES RECORDING ARTIST, TAJ MAJAL. "HE'S A GREAT NEW VOICE OF THE 21ST CENTURY IN ACOUSTIC BLUES. I JUST LOVE THE WAY HE PLAYS. HE HAS JUST DELIGHTFUL TIMING AND A REAL VOICE FOR THE MUSIC BECAUSE HE WAS RAISED IN THE TRADITION AND THE CULTURE."
 Jontavious has been artistic director for acoustic blues since 202o.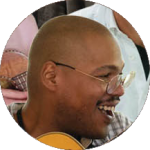 Jerron Paxton
 is the former artistic director for acoustic blues. he has a well-earned reputation for transporting audiences with 

HiS ABILITY TO TRANSFORM TRADITIONAL JAZZ, BLUES, FOLK, AND COUNTRY INTO THE HERE AND NOW. he mesmerizes audiences with his humor and storytelling and his unique sound, which is influenced by the likes of Fats Waller and "Blind" Lemon Jefferson.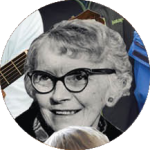 Mary P. Johnson 

was

 founder of the P

ort Townsend Summer School of the Arts

, a

precursor to

Centrum

with art and music workshops that attracted aspiring creators to town.

 

Her work helped to

establish

Port Townsend as an arts destination

, and she

passed

t

his mantle to Joe Wheeler

when

the Summer School was

folded into Centrum.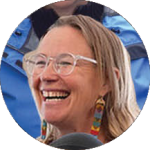 Pharis Romero
 is a singer, songwriter, guitarist, teacher, and a respected figure in North American acoustic music circles. She has been artistic director for voice works since 2018. A native of Horsefly, deep in the Cariboo interior of British Columbia, Pharis developed her style through both classical training and older tradition-bearers.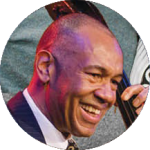 "Hello, Family!" Bassist, Composer, Arranger and Producer John Clayton has been the artistic director for jazz port townsend since 2009 and is one of the leading studio musicians in Los Angeles. He is a champion for young musicians and a tireless campaigner for centrum.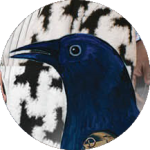 The

Writers Raven

, our 50

th

anniversary Writers Program mascot, created

for Centrum

by

artist Max Grover. Max and his work are touchstones for port townsend, capturing a sense of the community's joy and beauty. His work has been shown throughout the PNW and california, and he has authored and illustrated several popular children's books.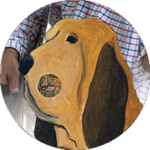 The

 bLUES hOUND

, our 50

th

anniversary Acoustic blues program mascot, created

for Centrum

by

 artist Max Grover. 

MAX AND HIS WORK ARE TOUCHSTONES FOR PORT TOWNSEND, CAPTURING A SENSE OF THE COMMUNITY'S JOY AND BEAUTY. HIS WORK HAS BEEN SHOWN THROUGHOUT THE PNW AND CALIFORNIA, AND HE HAS AUTHORED AND ILLUSTRATED SEVERAL POPULAR CHILDREN'S BOOKS.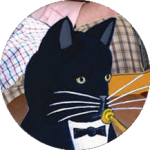 The

 jAZZ CAT

, our 50

th

anniversary jazz port townsend mascot, created

for Centrum

by

 artist Max Grover. 

MAX AND HIS WORK ARE TOUCHSTONES FOR PORT TOWNSEND, CAPTURING A SENSE OF THE COMMUNITY'S JOY AND BEAUTY. HIS WORK HAS BEEN SHOWN THROUGHOUT THE PNW AND CALIFORNIA, AND HE HAS AUTHORED AND ILLUSTRATED SEVERAL POPULAR CHILDREN'S BOOKS.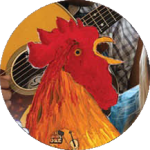 The

 FIDDLE ROOSTER

, our 50

th

anniversary fiddle tunes mascot, created

for Centrum

by

 artist Max Grover. 

MAX AND HIS WORK ARE TOUCHSTONES FOR PORT TOWNSEND, CAPTURING A SENSE OF THE COMMUNITY'S JOY AND BEAUTY. HIS WORK HAS BEEN SHOWN THROUGHOUT THE PNW AND CALIFORNIA, AND HE HAS AUTHORED AND ILLUSTRATED SEVERAL POPULAR CHILDREN'S BOOKS.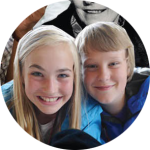 the lives of Students from schools across washington are changed in centrum's youth arts programs.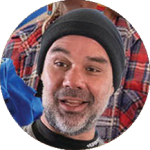 The authenticity of Dudu Maia's musicianship and the generosity of his spirit have been foundational to the success of Centrum's Brazilian Choro Intensive. Artistic Director since 2011, his leadership has been a magnetic draw for our world-class Choro teaching artists. In 2017, three of these faculty members and Dudu collaborated on an album, Rosa Dos Ventos,"  which was nominated for a Grammy Award.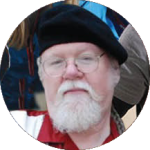 Orville Johnson acquired his love of singing as a youth in the Pentecostal church and, when he later began playing guitar and dobro, responded to the roots music that surrounded him by learning to play blues, bluegrass, rockabilly, and country music. He is a singer, instrumentalist, record producer, songwriter, session player, teacher, the top dobro player on the West Coast of America.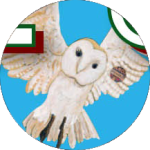 the Centrum Owl

, our 50

th

anniversary mascot,

was created

by artist Max Grover to capture Centrum's de

dication

to lifelong learning

. 

MAX AND HIS WORK ARE TOUCHSTONES FOR PORT TOWNSEND, CAPTURING A SENSE OF THE COMMUNITY'S JOY AND BEAUTY. HIS WORK HAS BEEN SHOWN THROUGHOUT THE PNW AND CALIFORNIA, AND HE HAS AUTHORED AND ILLUSTRATED SEVERAL POPULAR CHILDREN'S BOOKS.