NEW ENGLAND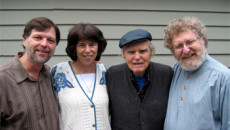 The Rhythm Rollers pay tribute to Bob McQuillen
Laurie Andres, accordion and piano Cathie Whitesides, fiddle WB Reid, guitar and banjo
Bob McQuillen passed away this past February at the age of 90. He has made a significant impact on the Fiddle Tunes community, having first been on staff 30 years ago. He was one of the most beloved New England contra dance musicians. "Mac" played to the delight of countless dancers continuously for more than 60 years since his start in 1947 with the "Ralph Page Orchestra." Cathie, Laurie and WB were all first captivated by Bob's playing on the seminal recordings of the "Canterbury Country Dance Orchestra" in the 1970s. So much so, in fact, that they formed a band with him – The Rhythm Rollers.
They'll pay tribute to Mac and his music by teaching and playing some of the 1500 tunes he has composed. Laurie Andres began with classical piano and started playing for dances in his hometown of Baltimore with the Steve Hickman. He met Cathie in 1980 and they began playing for dances and camps all over the US. Cathie Whitesides performed Irish music for several years with Kevin Keegan and Joe Cooley and became a much sought-after dance fiddler in the San Francisco Bay Area. WB Reid started playing for contra dances in the 1970s in the San Diego band then led by John Tuohy which had been founded by Fred Bruenig. He first played with Cathie in 1975 and joined the Rhythm Rollers later after moving to Seattle.
FINLAND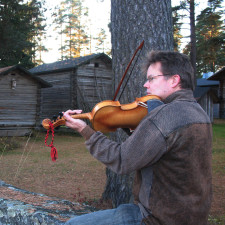 Arto Järvelä, fiddle
Arto Järvelä was born 1964 in Hattula, southern Finland. In his family, fiddling goes behind three generations of famous Kaustinen fiddlers. One of Finland's premier fiddlers, Arto has been a member of more than ten folk music groups. He's primarily known as founder, second fiddler, composer and arranger of Kaustinen fiddle legends JPP, in action since 1982.
Throughout the JPP history, Arto has demonstrated profound talents as a remarkably skilled player and as a gifted composer and multi-instrumentalist.As one of the Finland's most talented folk musicians, Arto has been representing Finnish culture in more than thirty-five countries.
Concert appearances have taken him as far afield as Cuba, Peru, Australia, Pakistan, Thailand, Egypt, USA and most of Europe.
LOUISIANA
Sheryl Cormier, accordion
Sheryl Cormier is known as the queen of Cajun music & the Cajun accordion and was actually the first Cajun female musician to record playing the accordion. The oldest of four children, Cormier grew up surrounded by Cajun music, her father being the leader of the well-known group, The Sunset Playboys. Learning to play the Cajun accordion at age seven, Cormier performed with her father's group throughout her teens and eventually formed her own band, Cajun Sound, with her husband and son. The membership of Cajun Sounds has changed over the years, but always at Sheryl's side is her husband, Russell, who serves as manager and chief vocalist.
In 2002, Sheryl was honored with the Living Legend Award by the Acadian Museum's Cafe in Erath, LA. Her album, Sheryl Cormier & Cajun Sounds was released in 1992 and includes 17 tracks.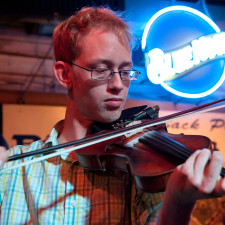 Courtney Granger, fiddle
Courtney Granger is the next generation of the Balfa Family, and his inspired fiddling and singing are testament to the power of that bloodline. He recorded his debut CD for Rounder Records at the age of 15.  Now in his late twenties, he has matured into one of the most passionate singers and fiddlers in Louisiana.
Courtney sheds new light on the ancient traditions left to him by his family, and stakes his own claim as a vibrant young master musician.  He sings with a deep soulfulness, fiddles with a seemingly impossible combination of ancient wisdom and youthful vigor, and possesses an endless repertoire of both Cajun and classic country tunes.  Courtney has recorded and performed with the Balfa Toujours, Tim O'Brien, Kevin Wimmer, Dirk Powell, and many others.
He currently plays with the Grammy nominated Cajun quintet, the Pine Leaf Boys.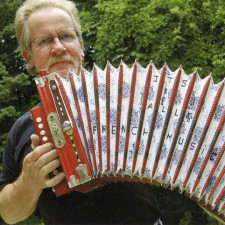 Jesse Lege, Cajun songs
When you think of Jesse Lege, you might think of the accordion, or his tattoo, or his ability to skin a chicken in one piece, or how hard he works, or the way he can play longer and farther than anyone you've ever seen. But it might take a minute to remember his high and soulful singing. That's what he'll be teaching at Fiddle Tunes this year.  Jesse grew up with eight siblings in Gueydan, Louisiana, in a one room house with no electricity. They had a battery-powered radio, where Jesse first heard some of his greatest influences: Améde Ardoin, Lawrence Walker, Améde Breaux, and Austin Pitre.
The family saved their batteries for Friday and Saturday nights, for Louisiana Hayride, Grand Ole Opry, and boxing events. When Jesse was fourteen, they moved into a new house with electricity and an indoor bathroom. "We had made it to the modern world," Jesse recalls. "So much changed from that very night, but so much stayed the same and still is with me today."
Jesse started out learning the guitar and harmonica, but by the age of fifteen his father's cousin loaned him an accordion, and without anyone around to teach him he taught himself to play. He's played in many bands and with many people over the decades, and has been nominee and winner of numerous CFMA (Cajun French Music Association) awards, often referred to as the Cajun Grammys: Traditional Band of the Year, Accordion Player of the Year, Male Vocalist of the Year, Band of the Year, Song of the Year (for "Memoires Dans Mon Coeur"). In 1998 he was inducted into the Cajun Music Hall of Fame. His mission: bring foot-stompin' Cajun music to the world, one dance hall at a time.
OLD TIME
Walt Koken, fiddle and banjo & Clare Milliner, fiddle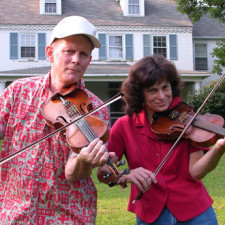 In 1959, "my brother had broken his arm," recalled Walt Koken, "and he heard that playing guitar might be a good way to get its strength back. He got this old guitar with a warped neck and high strings, and started strummin' it. I really thought that was neat, and one day he came to me and said, 'Why don't you get a banjo, and we'll make some money?'" That suggestion was powerful enough to lure Walt into a lifetime love of banjo and fiddle music … and so it started. From the Busted Toe Mudthumpers to the Fat City String Band to the wickedly influential HighwoodsStringband, Walt's banjo and fiddle playing have guided several generations of old time players. Together with his musical and spiritual partner, Clare Milliner, Walt has a recording called "Just Tunes", a collection of banjo-fiddle duets. They've also recorded with the string band the "Orpheus Supertones."
Clare and Walt have recently published the long-awaited "Milliner – Koken Collection of American Fiddle Tunes", 1404 transcriptions of commonly played tunes. Walt says, "old time music is for dancing and its songs are for lifting us above our burdens. Our music gives relief from the everyday burdens of modern life, and an insight into a simpler time, with a glimmer of hope for us all."
Brad Leftwich, fiddle
Brad's music is a direct link to the traditions of the southern Appalachian and Ozark mountains. He grew up hearing the old-time music of his father, grandfather, and great-uncle, and learned from many of the last great traditional musicians from the turn of the 20th century. A well-known fiddler, banjo player, and singer, Brad has been performing and teaching traditional music for some 30 years.
Recordings of his music appear on the County, Copper Creek, Rounder, and Marimac labels, and he has published instructional materials with Homespun and Mel Bay.
Brad has won the fiddle contest at the prestigious Appalachian String Band Music Festival in Clifftop, West Virginia, and his fiddling has been acclaimed by critics in magazines as diverse as Billboard and Bluegrass Unlimited. He tours internationally and has performed at venues from Merlefest to the White House.
Alice Gerrard, fiddle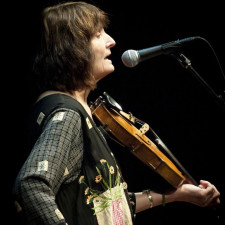 Simply put, Alice Gerrard is a talent of legendary status. In a career spanning some 40-plus years, she has known, learned from, and performed with many of the old-time and bluegrass greats and has in turn earned worldwide respect for her own important contributions to the music.
Alice is particularly known for her groundbreaking collaboration with Appalachian singer Hazel Dickens during the 1960s and '70s. The duo produced four classic LPs (recently reissued by Rounder on CD) and influenced scores of young women singers — even The Judds acknowledge Hazel and Alice as an important early inspiration.  Alice spent many years living in Galax, Virginia, learning regional music from the local old-time luminaries.
Her fiddle style is influenced by Luther Davis, Tommy Jarrell, Roscoe Parish and other traditional fiddlers who taught her. Several recordings with her Galax friends, stints with the Strange Creek Singers, the Harmony Sisters, the group Tom, Brad & Alice, and a duet album with Mike Seeger, further define her legacy and provide a source of repertoire for others to learn.
Tom Sauber, fiddle
Tom Sauber does it all, and you won't hear anyone do it better. He's a master musician in a variety of styles, a multi-instrumentalist (banjo, fiddle, guitar, and mandolin) and singer, well grounded in tradition, with a comprehensive grasp of style and an exceptional ability to teach.
In the 30-plus years Tom has devoted to playing traditional music, the cast of characters with whom he has associated reads like a who's who in old-time, bluegrass, and Cajun music. He is particularly known for his long-time partnerships with Oklahoma fiddler Earl Collins (with whom he recorded the classic LP That's Earl) and North Carolina banjo picker Eddie Lowe, both now deceased.
A native of southern California, Tom has helped bring authentic traditional music to the film industry. In the late 1970s, Ry Cooder and David Lindley recruited him for a role as a musician in The Long Riders. He has also appeared in Bound for Glory, Geronimo, and the television show Dr. Quinn, Medicine Woman.
Sammy Lind, fiddle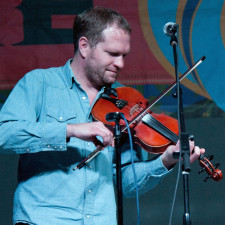 Born in Minnesota, Stephen "Sammy" Lind has established himself as one of the most critically acclaimed old time fiddle players in the country. Co-founder of the Oregon based Foghorn Stringband, Stephen has traveled the world playing and teaching a vast repertoire of tunes from Appalachia and the Midwest.
His playing reflects tremendous respect and passion for all the fiddle players and old recordings he spent countless hours learning from.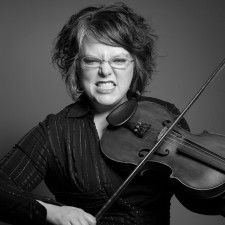 Betse Ellis, fiddle
Badass fiddler and Ozark fireball Betse Ellis brings an edgy fire to every note she bows, strums, sings or shouts. Part old-time celebrant and part contemporary songwriter, Betse is committed to purveying the breadth of possibilities within the folk format.
She blends traditional source material with her own original works and presents a diverse sound that refuses to be labeled concretely. Citing influences from John Hartford to Joe Strummer, she traverses musical realms and pushes the boundaries of how folk music can be understood and imagined in the modern age.
Notorious for her powerful stage presence, Betse weaves tales of folklore and personal history throughout her performances, offering audiences an intimate live experience that is strikingly honest, uplifting, intense and humorous all at once. On stage she is a tour guide, taking listeners on a musical journey that explores her own "personal folk", including reimagined punk and art rock compositions given new life through her own brand of fiddling prowess and passionate vocals. Betse's presence is undeniably dynamic; one minute she'll shred hairs from her bow on a fast-paced tune—shouting lines fervently over her fiddle—and the next she'll quietly serenade a heart-breaking confessional song on tenor guitar. Her expertise at the challenging task of singing while fiddling distinguishes her as a solo artist, as well as an acclaimed instructor of fiddle workshops across America.
Carl Jones, mandolin
Carl was bitten by the old time music bug in the 1970's while attending the University of North Alabama and traveling to string band festivals and fiddle contests around the southeast. During this time he played mandolin and sang in The Mud Road String Band, a local bluegrass group in Florence, Alabama. Carl became enthralled by the graceful fiddling of James Bryan and the music he made with Norman and Nancy Blake, and later was fortunate to tour with them as part of The Rising Fawn String Ensemble in the early 80's.
Carl has also recorded with James Bryan, and has made two recordings with Beverly Smith. Today, he is known for his expert mandolin playing, music made with his wife, Erynn Marshall, and especially for his song writing. He knows how to craft a song with care, persistence, and love.
He says, "My favorite thing is letting music and words merge out of thin air as inspiration beckons. That moment never ceases to be miraculous to me."
MIDWEST
Charlie Walden, fiddle & Patt Plunkett, piano
After twenty plus years of playing traditional music together Patt Plunkett and Charlie Walden (aka Patt & Possum) have learned a thing or two about getting along musically.  So while some couples might bicker about the bills or where to go out to eat, these two battle over chord progression and set lists.
Charlie and Patt both grew up listening to and playing traditional mid-western fiddle music. Charlie learned as a teenager at the feet of some of Missouri's finest old time fiddlers, including Pete McMahan, Taylor McBaine and Cyril Stinnett and was encouraged by countless others.  Along the way he developed an interested in Canadian fiddle tunes as the fiddling in the OttawaValley is similar in style and shares some common repertoire with Missouri.  As such,  other important influences through recordings were Graham Townsend, Don Messer and Ned Landry.  He is also a big fan of Kenny Baker and Joe Meadows where Bluegrass is concerned.
Patt started out by playing piano for her grandfather, Carl Voorhees, who was a seasoned Illinois square dance fiddler.  She went on to play Irish-style piano accompaniment and formed a ceili band in Chicago, which won the local Fleah Ceol twice.
She is also a professional music educator and trained singer. Patt's love of music and natural ability as a dancer led her to take an interest in square and contra dance calling and instruction along with individual clogging and step dance performance.
Charlie and Patt are active contra and square dance musicians, performing for numerous such events each year.  They serve as instructors at several music camps, giving instruction on fiddle, piano styles, traditional dance and vocal music.
ST LUCIA
Manmay LaKay Folk Band
Led by Augustin "Charlie" Julian, fiddle
The Manmay La Kay Folk Band will make their first visit ever to Washington State this summer. Members include Augustine Julian (Charley) – violin; Florent Fevriere (Antoane) – banjo; Antony Preville – guitar; Frederick Joseph (Wellings) – drum; and Augustin Papius – shak shak (a Caribbean rhythm instrument similar to a maraca).
Their instrumentation is fairly typical of a St. Lucia folk band, and their music has rhythmic elements derived from the music of Africa blended with the melody and dance of Western Europe, such as the quadrille, polka and waltz.
Manmay LaKay Folk Band are well-known on their small island of St. Lucia, and well-loved for keeping St. Lucian heritage alive.
BLUEGRASS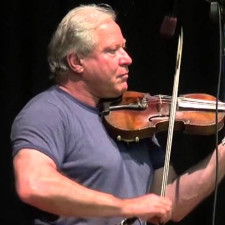 Blaine Sprouse, fiddle
Originally from West Virginia, Blaine Sprouse took the music cue from his father, a clawhammer banjo player who taught Blaine guitar chords at age six. The budding musician soon turned to the fiddle, learning on a glued-together instrument found in a dumpster, plucking tunes for lack of a bow.  By age eleven, Sprouse was playing guitar at local dances, earning enough to buy a ¾-size fiddle and bow. He learned to bow tunes he had previously only picked, working them up for dances.
Taking every opportunity to attend regional bluegrass festivals whenever Bill Monroe appeared, Sprouse followed Baker—Monroe's long time fiddler—"because he was my inspiration. Kenny made the fiddle sound like no one else had."
Sprouse has continued to carve an impressive niche, performing with both Grand Ole Opry members and young turks of bluegrass, including many who would pick together regularly at Nashville's world famous Station Inn: The Dreadful Snakes, The Sidemen, Nashville Jug Band and The Cluster Pluckers, with whom Blaine entertained for former president and vice-president Bill Clinton and Al Gore.
Peter Rowan, guitar
Grammy-award winner and six-time Grammy nominee, Peter Rowan is a singer-songwriter with a career spanning over five decades. From his early years playing under the tutelage of Bluegrass veteran Bill Monroe, to his time in Old & In the Way and breakout as a solo musician and bandleader, Rowan has built a devoted, international fan base through a solid stream of records, collaborative projects, and constant touring.
The late '60s and early 70's saw Rowan involved in a number of rock, folk and bluegrass projects, including Earth Opera, Sea Train, Muleskinner, and the Rowans, where he played alongside brothers Chris and Lorin Rowan.
After the Rowan Brothers disbanded, Rowan, David Grisman, Jerry Garcia, Vassar Clements and John Kahn formed a bluegrass band christened Old & In the Way. It was during this incarnation that Rowan penned the song "Panama Red," a subsequent hit for the New Riders of the Purple Sage and a classic ever since.
Patrick Sauber, banjo
Patrick is a California native, born in Arcadia. Patrick may only be in his early twenties, but he's already a veteran performer in old-time, bluegrass, folk, western, and other musical genres. He is exceptionally gifted on the Cajun accordion, mandolin, guitar and banjo. His first musical influence  was his dad, old-time Master fiddler & claw-hammer banjo player, Tom Sauber, who he still performs with often.
He also plays with many other bluegrass bands including Laurie Lewis and Tom Rozum. Patrick has recorded with many artists including: Richard Greene, Chris Stuart & Backcountry, Dirk Powell, Hazel Mountain and many others. He's toured with The Limeliters & original member Alex Hassilev.
In 2003 Christopher Guest asked Patrick to be the banjo player in The New Main Street Singers in the folk-music satire movie, "A Mighty Wind". Patrick also plays on the soundtrack CD from that movie. He also toured with the cast of Mighty Wind, performing the music from that movie.
Patrick, his Dad Tom, Herb Pedersen and Bill now play together often as a group with the unusual name of "Loafers Glory".
IRISH
Dale Russ, fiddle
Dale Russ started playing the fiddle in 1973 when first moving to WashingtonState from his native Connecticut. Although self-taught – and 100% Slovak – In 1990 he was invited to perform at the first Boston College Irish Music Festival "My Love is in America" featuring 16 of the finest Irish fiddle players living in the States. The concert was recorded and released by Green Linnet Records and won an award from the Smithsonian Institute as "Traditional Recording of the Year". His playing is known for its balance of power and elegance.
Dale started instrumental music with 6 years of guitar playing before ever touching the fiddle. After hearing a Bluegrass fiddle player, he bought his first fiddle, mostly on a whim. Soon after, he heard Irish traditional music and never looked back.
He was a founding member in 1977 of the Seattle Irish band "No Comhaile", including members Mike Saunders, Mark Graham (later of "Open House" fame), fiddler Colin Manahan and Portland flute and whistle whiz Nick Voreas.
Randal Bays, fiddle
Randal Bays is an American musician who's been playing Irish fiddle for more than thirty years. He's now widely recognized as a master of that complex and ancient art, in particular the fiddle styles of rural western Ireland. Critics have said some pretty nice things about his playing… he's "among the best Irish style fiddlers of his generation", according to Fiddler Magazine.
It's unusual for someone not born in Ireland to get that kind of acclaim. So what's kept him going all these years? "In Irish music there's a sort of built-in bias against commercialism, and the only thing that really matters is that you have the respect of the good players and the people who love and follow the music."
Judging from the people he's worked with he must be a pretty good fiddler. They include James Keane, James Kelly, Gearoid O'hAllmhurain, Martin Hayes, John Williams, Daithi Sproule, and the late Michéal O'Domhnaill.
QUEBEC
Claude Méthé, fiddle
Claude Méthé has played and sung traditional Québecois music since 1974. Self-taught, he has made his mark as a fiddler and singer for some 35+ years. During this time, he has been a member of numerous groups who have left their imprint on the renaissance of traditional music in Québec including: le Rêve du Diable, Manigance, Dentdelion, Ni Sarpe Ni Branche, and Entourloupe.
Besides his many compositions, which appear on his own and recordings by his peers, his personal repertoire also contains songs and tunes gathered from other Québec traditional players such as his former mentor and close friend Aimé Gagnon, who passed away in 1997.
Pascal Gemme, fiddle
Since the completion of his degree in big-band arrangements and classical and jazz guitar, Pascal has been searching for seldom heard songs and melodies and interpreting his own compositions with a unique, unmistakable style.
Inspired to take up the fiddle by the playing of his grandfather, he developed a solid technique and acquired a wide repertoire through the years. He has played with and has been inspired by many great Québécois singers and fiddlers. He gave some master classes in the USA in recent years and since 2003 has taught fiddle in Montreal's folk music school (École des Arts de la Veillée), the Irish World Academy of Music and Dance in Limerick, the Goderich Celtic College as well as at the Alasdair Fraser's Fiddle Train and Sierra Fiddle Camp.
Pascal is also a great singer of Quebec folk songs with a rich and interesting style and repertoire, mostly learned from older singers. Pascal does most of the arrangements for Genticorum and was also the arranger/composer for the show Chantier by Zeugma, a Québécois-Celtic-World dance company. He's also working as a producer for different musical projects and a studio musician for commercial radio and television.
Mario Loiselle, piano
Mario Loiselle was born in 1953 and now lives on the outskirts of Montreal. In his childhood, television and radio shows were his main links to Quebecois traditional music –then, in 1972, came Alan Stivell's album "Renaissance de la harpe celtique". As many others did at the time, Mario threw himself in the folk music re-appropriation movement. After some basic training, he founded La Bardasse in 1977, as a fiddler.  W
hen he met the accordionist and pianist Philippe Bruneau, he found both a profession and the language of accompaniment. Given his subtle ear and mind, Mario understands the role of accompanying is far from being mundane.  He knows it is through his interaction with the melodist that the music comes alive. With a large amount of improvisation, which provides his freshness of style, he seeks to follow melodic lines as closely as possible.
In his own words he describes his approach to traditional piano accompaniment accordingly:  "a player should strive to have a double bass in the left hand and a guitar in the right hand".  This approach has enabled him to accompany Jean-Marie Verret, Michel Faubert, Gabriel Labbé, Les frères Pigeon, RichardForest, Sabin Jacques and Philippe Bruneau, among others.
SCOTTISH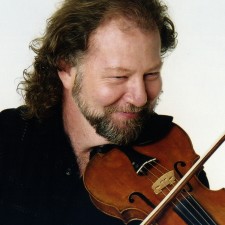 Alasdair Fraser, fiddle
Master Scottish fiddler Alasdair Fraser is a consummate performer. His dynamic fiddling, engaging stage presence, and deep understanding of Scotland's music have created a constant and international demand for his solo appearances and concerts with a variety of ensembles. Alasdair has been a major force behind the resurgence of traditional Scottish fiddling in his homeland and the U.S., inspiring legions of listeners and learners through his recordings, annual fiddle camps, and concerts.
He has represented Scotland internationally through performances sponsored by the British Council, and has been awarded touring support by the California Arts Council, with the ranking of "highest priority for inclusion on the roster; considered 'model' in stature."
Alasdair's richly expressive playing transports listeners across a broad musical spectrum, ranging from haunting laments from the Gaelic tradition to classically-styled airs, raucous dance tunes, and improvisations based on traditional themes. His vast repertoire spans several centuries of Scottish music and includes his own compositions, which blend a profound understanding of the Scottish tradition with cutting-edge musical explorations. He weaves through his performances a warm and witty narrative, drawing from a deep well of stories and lore surrounding Scotland's musical heritage.
CAPE BRETON
Dwyane Cote, fiddle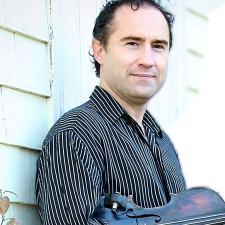 Dwayne Cote began playing Cape Breton fiddle music at the tender age of four. In his early adolescence was playing before international dignitaries like the Pope when he visited Halifax in 1985. His early training was at the knee of both his mother and father, who are renowned entertainers in their own right.
Later, he would pursue and enhance his music skills at The Royal Conservatories in Halifax and Toronto and associating with the finest Cape Breton Fiddlers of the time. Now Dwayne plays everything from the traditional Irish jigs to the finest classical compositions for audiences both locally and abroad.
He is described by John Allan Cameron as "the best kept secret in Celtic Music." But the secret is evolving and satisfying more and more audiences, leaving them both energized and in awe of his talent.
Barbara Magone, piano
Barbara Magone's musical abilities were encouraged by the Cape Bretoners who came to her home for frequent music sessions. One of her mentors was the late Joan MacDonald Boes, noted pianist and composer who also lived in Detroit .
Childhood summers spent in CapeBreton also gave her a firm footing in that traditional music. She played for dances, concerts, weddings accompanying such notable Island fiddlers as Buddy MacMaster, Carl MacKenzie, Cameron Chisholm, Theresa MacLellan and John Campbell.  In July of 1970, Barbara made her first of many trips to Ireland where she met such legendary musicians as (the late) Paddy O'Brien, accordion player; flute player and fiddler, Peter O'Loughlin; P.J. Hayes (father of Martin); and fiddler Paddy Canny, among others.  She played in a music session in Limerick with all of these musicians and a very young Seamus Connolly.
Seamus and Barbara became very good friends and performed together on three of the Masters of Folk Violin tours and at Gaelic Roots at Boston, and they have recorded together.  Also in the 70's Barbara played in an Irish band, The Jackets Green.  Subsequently she has also accompanied Irish fiddlers James Kelly, Liz Carroll, Mairead Ni Mahonaigh, and has performed and recorded with Irish concertina player Gearóid Ó hAllmhuráin.
DANCE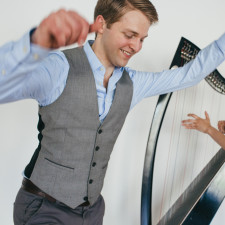 Nic Gareiss, dancer
Michigan-born dancer, musician, and dance researcher Nic Gareiss is a dance sponge. He's studied a broad variety of percussive movement forms from around the world, including Appalachian clogging and flat-footing, Irish step dance, Québécois step dance, improvisation and composition – all with the leading internationally recognized exponents of these genres.
Nic has performed many of the luminaries of traditional music from Ireland, Scotland, and North America, including The Chieftains, Dervish, FIDIL, Le Vent du Nord, Genticorum, Liz Carroll, Frankie Gavin, Martin Hayes, Bruce Molsky, Darol Anger and Alasdair Fraser – getting the picture here?
Nic continues to be a life-long student of floor-music and shoe rhythms, and we're excited to add him to the Fiddle Tunes faculty this year.
NEW ENGLAND
David Kaynor, fiddle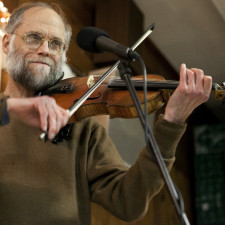 David Kaynor began playing fiddle in 1974. His deep love of the instrument led him into many situations including country-rock bar bands, string bands, and contra dance bands around the Connecticut River Valley and elsewhere. Soon, it led him into teaching, and he's thought of himself as a teacher more than as a performer ever since.
He began calling contra dances in 1980, taking over a little dance at the Guiding Star Grange Hall in Greenfield, Massachusetts which then struggled along for three years before becoming the first really established public dance there in decades. He also called and/or played at numerous small, out-of-the-way dances and other events around New England.
David has worked at New Year's events at these locations and elsewhere and taught, played, and called at Pinewoods in southeastern Massachusetts; Buffalo Gap in West Virginia; Mendocino in California; the Lady of the Lake in Idaho; Ogontz and Summer Acoustic Music Week in New Hampshire; Suttle Lake in Oregon; Wannadance Uptown in Seattle and Fiddle Tunes in Port Townsend, Washington; and at many other camps and weekends, workshops, and other events around the country.